Admittedly no one at ADVNTR Towers races cyclocross. But we do maintain a curious interest on all the action between the race tape. We even get occasional hankerings for some CX exotica like the latest All-City Macho Man and Nature Boy that were launched recently.
The latest cyclocross gem to catch our attention is new clothing brand LASTIG. Founded by two-time Canadian Cyclocross Champion Mike Garrigan, the brand is set to make its mark on CX clothing. 
Mike was frustrated by the limited range of 'cross specific clothing that is available to racers. So with a huge list of requirements, he set about creating clothes that can withstand the rigours of cross. And as CX is all about mud, rain and general suffering, there's obvious crossover potential for winter gravel riding.
And the name? Apparently it's a Flemish term that roughly translates to mean difficult, challenging, crazy… That is a pretty accurate description of cyclocross!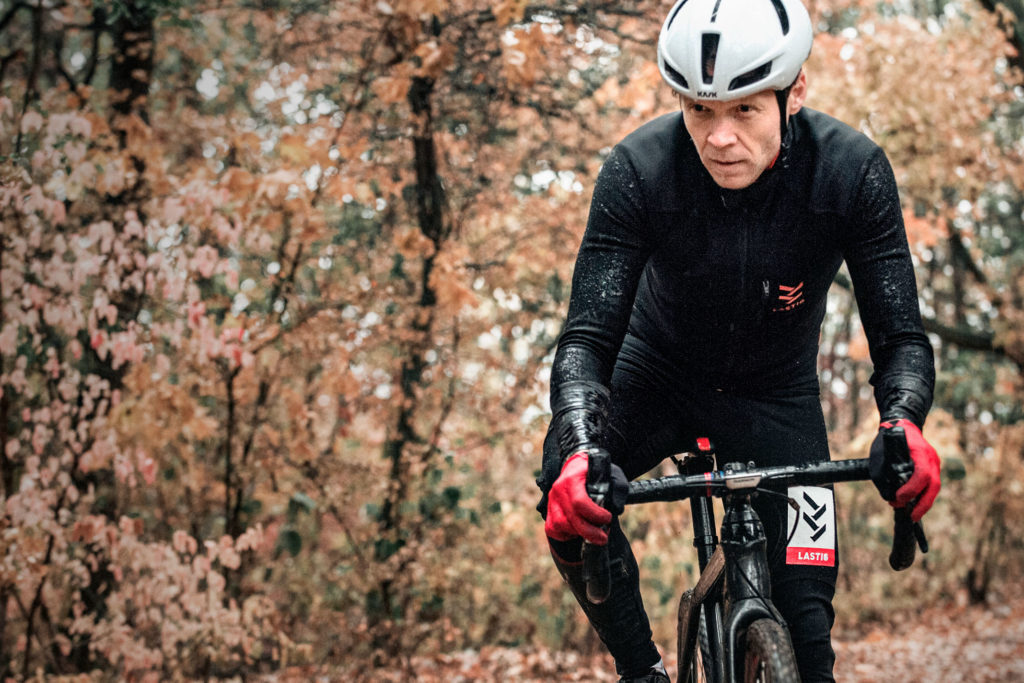 Built for cyclocross training and racing – ready for whatever you throw at it.
The new brand has designed a jacket, warm-up tights and a racing suit all designed specifically for cyclocross. Packed with CX-specific features, LASTIG was created for racing and training in mud, rain, snow, ice and heat, with quick outfit changes, mounts/dismounts, running and bike shouldering.
We especially like the use of water repellent and breathable fabrics throughout the range. Nothing is more uncomfortable than riding in the cold and wet in a soggy pair of winter tights.
The jacket also features a longer cut in the abdomen so not to expose you to the wet and cold when running with the bike. Slim fitting sleeves designed for layering with gloves and to reduce windchill are also well thought out features.
Not just CX, but Gravel too
Not just a one trick pony, Lastig clothing works great for gravel rides and races, too.
To repel grit and grime, the LASTIG Cyclocross tights and jacket feature extra mud-resistant panels on the butt, shins and lower back, perfect for sustained abuse from gravel road grit and grime. The jacket features easy-to-access pockets to keep items safe and secure.
Lastig clothing probably boasts more zippers than a fetish party: the LASTIG full-zipper tights are easy to put on/remove while wearing shoes and are ideal for the chilly mornings before gravel events. The jacket's double zip offers easy access to layers and pockets underneath while on the bike.
Kickstarter Campaign
LASTIG is launching with limited quantities of its new European handmade clothing through a Kickstarter campaign. But hurry, as the Kickstarter finishes on the 21st November and items are limited.
Find LASTIG on Instagram, Facebook and Kickstarter.
Last modified: 20th November 2019