The Julbo Fury Reactiv are a smart looking pair of shades with excellent coverage, great quality and lenses that work in pretty much every condition. 
Julbo are not a brand I've heard of before, but they've been knocking around from their French headquarters in the Jura Mountains since 1888. Not surprisingly, considering their Alpine location, Julbo are huge in the snow sports scene (unlike me). Now the brand have cycling in their sights and already have a broad range covering all price points.
The Julbo Fury we have on test is one of their more premium offerings. The range starts at £80 and steps up in cost dependent on the lens technology used. This £155 pair feature Julbo's photochromic 'REACTIVE' lenses which as the name suggests, react accordingly to changes in light conditions. More on that later.
Design
The striking retro 90's design of the Julbo Fury is similar to Oakley's Sutro and reminds me of wrestling superstar Macho Man Randy Savage! You either love the look or hate it. Fashion critique aside, the big, deep lenses provide lots of coverage and protection from both the elements and trail debris.
Total weight of the Julbo Fury is a measly 24g. The polycarbonate frame features soft rubber nosepieces which although non-adjustable, fitted me well and didn't slide. The arms have silicone grippers that span almost the entire length of the arms for face huggability. They're also very slim and didn't interfere with my cycle helmet.
If the matte black and grey of our test pair is too muted for you, Julbo offer the Fury in a range of colours.
Comfort and Performance
The light weight of the Julbo Fury makes for a super comfortable pair of glasses. You soon forget they're even there. The big benefit of those wide lenses becomes apparent as there's no frame obstructing your view. It's the same when looking over your shoulder, plenty of vision and no blindspots.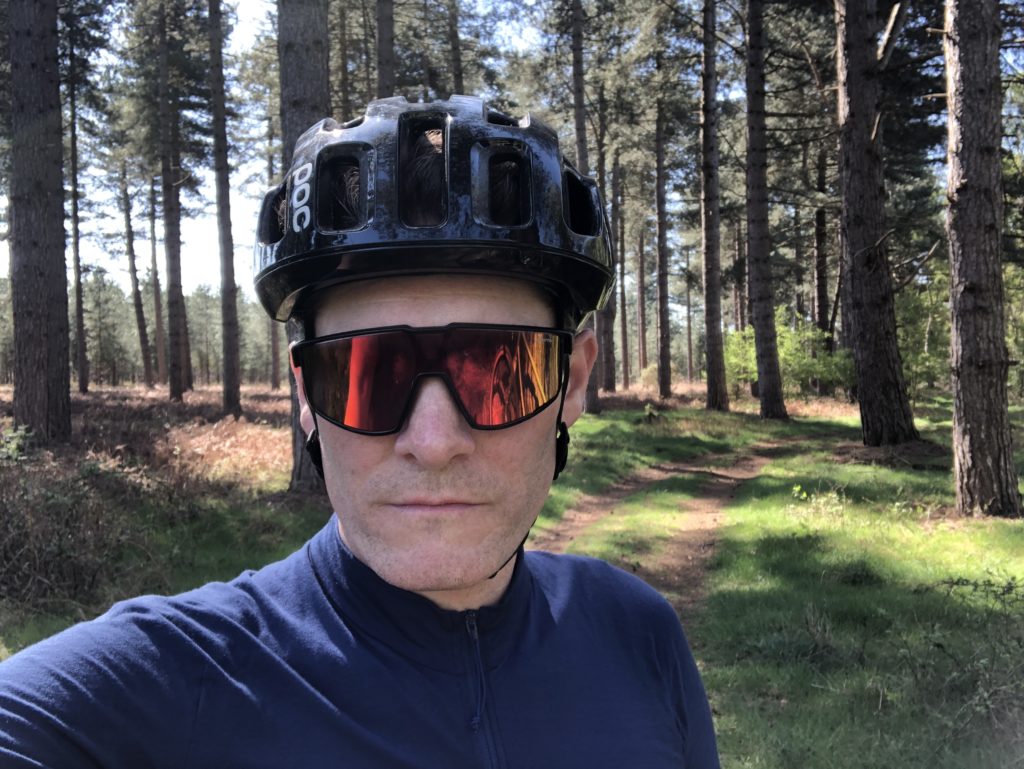 Julbo's Reactiv lenses are one of the fastest performing photochromic lenses I've tested. Adjusting almost instantly when diving in and out of tree cover.
Fogging is my pet hate with cycling glasses, but the Furys seem to resist this better than many I have tested. The frame features Julbo's 'Full Venting' tech which means the lens is secured only at the centre. Above the nose piece. The sides of the lens are not fixed to the frame, standing slightly proud and allowing a clear flow of air. Both sides of the lens are also treated with anti-fogging and hydrophobic coatings.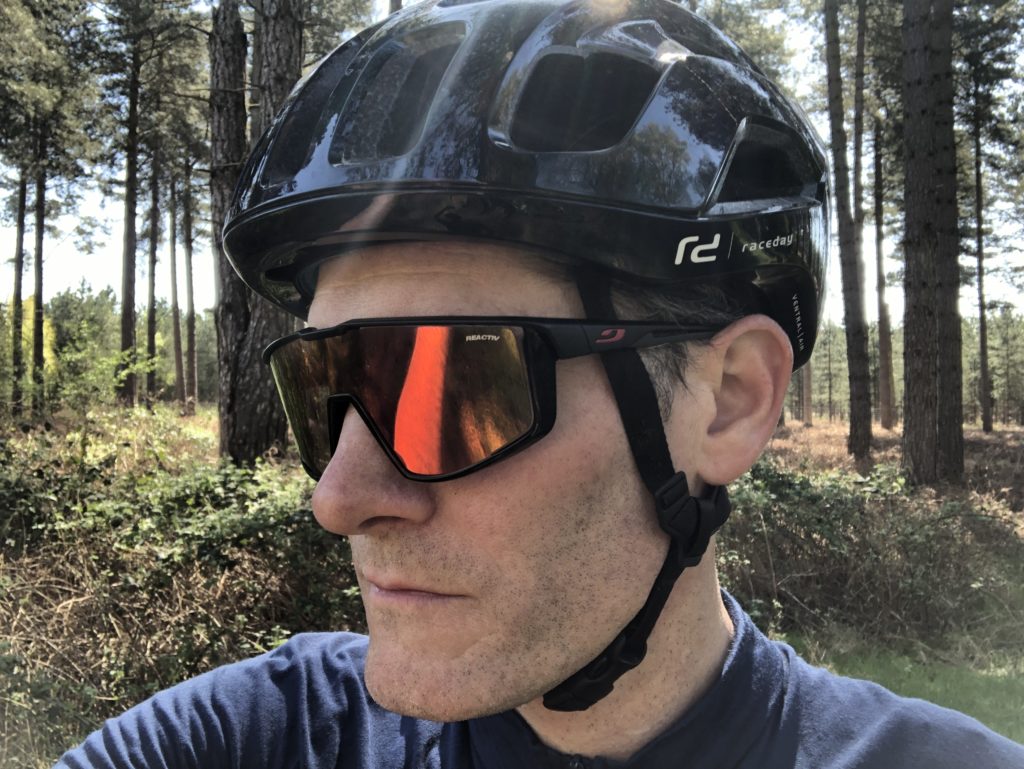 I never noticed any distortion or warped vision even in bright sunlight. The lenses have also held up well to my usual careless treatment of glasses and resisted scratches so far. My only gripe with the Julbo Fury is when cleaning them. The frame has an extended bridge behind the lens above the nosepiece which is a bit of a dirt magnet.
Conclusion
The Julbo Fury shades have really impressed me with their quality and performance. The lenses are up there with anything from Oakley and the fact that they're not from Oakley is a big part of their appeal for me. Granted, they're expensive. But the argument goes that you only get one pair of eyes and you want to protect them. May as well treat them right and also appreciate good vision.
Last modified: 28th April 2020