How do you measure an adventure? What is epic to some, might be a walk cycle in the park for others. However long or short your next adventure, Emma Osenton wants us to have a great time, not a sufferfest.
Is it just me or does the phrase 'Micro Adventure' make you cringe? It's banded about all over the place now, but I have to say I can't think of a more belittling or off putting phrase. Who are you to decide what the size of an adventure is? What could be a 'micro' adventure to one, could be a really massive deal to another, it's hardly encouraging anyone.
Let's say, like me you go off on multi-day trips to places which can be a bit remote, whilst someone else could be bike packing across a war zone. Does that make my trip 'micro'? On the flip side of this, maybe you're new to it all, maybe your've never slept out. You'd like to try but everyone seems to be riding until they collapse, then sleeping in a hedge and surviving on lumps of cheese and squashed raisins. Then you spot an event with a bit of support, maybe there's a tent waiting or B&B or a kit transfer available within it, you don't mind paying for a bit of support, it's a great way to learn, yet all you read is a string of comments saying "I don't need this, I've got a map and a brain!"
"everyone seems to be riding until they collapse, then sleeping in a hedge and surviving on lumps of cheese and squashed raisins"
The more I think about it the more it irritates me. An adventure can be any size you want it to be. You don't need a special bike or special kit. You can use what you have and hopefully with some simple advice, and help from friends, you can have that helping hand.
Make Bike Packing Simple Again
Now let's demystify a few things, firstly, you don't have to sleep outside, unless you want to. I used to travel about the place with some clothes for the evening in a dry bag strapped to my bars and still go away for a few nights. All you need do is make sure nothing can get caught in a wheel and off you go "credit-card camping" from one hotel to the next. It's probably cheaper than buying a pile of kit and then deciding you don't like it.

Don't spend epic amounts of cash
Maybe you decide you do want to try camping out, you don't need to buy the most expensive kit on the market. Trawl eBay for second hand bargains, just get some cheap entry level stuff. You certainly don't need to spend more than you would if you were spending a night in a hotel. That way, you're at no financial loss and can always bung the kit back on eBay. Better yet, maybe ask if anyone has some old kit they might let you try. They may even go with you and teach you a few tricks.
Keep it local
You don't need to go venturing into the great unknown, I'd advise anyone to do some local stuff first. Then if it's truly horrible in the night and you just want to go home, you can. Wild spaces are to be respected, remember the people you see all over the internet doing crazy wild stuff probably started like me, as a kid, learning from a parent (three cheers for my Dad here who patiently took me on many adventures as a kid to learn) and making all their mistakes in relative safety.
We often don't consider the UK as a wild place. But it is and it's much easier than you think to get into difficulty. Remember it takes 17 Mountain Rescue volunteers to lift someone off the fell side!
It's YOUR Adventure
Never let anyone make you feel like your adventure isn't big enough or good enough. Maybe navigation isn't your strong point and you want to do a 'follow the arrows event', it's still an adventure. Maybe you don't want to drag a bike covered in bags all over the place but fancy a night outside. In which case, sign up to one of the many events that enable you to do this. Remember, most are the same price as that night in a hotel but you get to have a taster of something a bit longer without all the faff.
It's ok to use campsites and go to the pub for dinner. You know what's really nice after a days riding? A shower and a nice meal. Most campsites are very safe, some even have small restaurants, especially sites in mainland Europe. You can stash your bike in a secure lock-up and have a load of nice facilities too.
Most important of all: Have Fun
We're lucky now that we have lots of tools to help us get out and explore the world around us. There's online mapping and easy access routes are just a click and a download away. All I ask is that you stay safe. Pushing your boundaries is great but don't push so far that you hate it and never want to do it again. Or worse, get into trouble.
If you're a well seasoned adventure type, please, remember what it was like when you were learning. Don't tease your mate and make them feel small. Offer to take them out, or even better, go with them to the event you thought was unnecessary. You might find you have a really good time at the half way party.
Down with 'micro adventures' and up with helping your mates to have an adventure!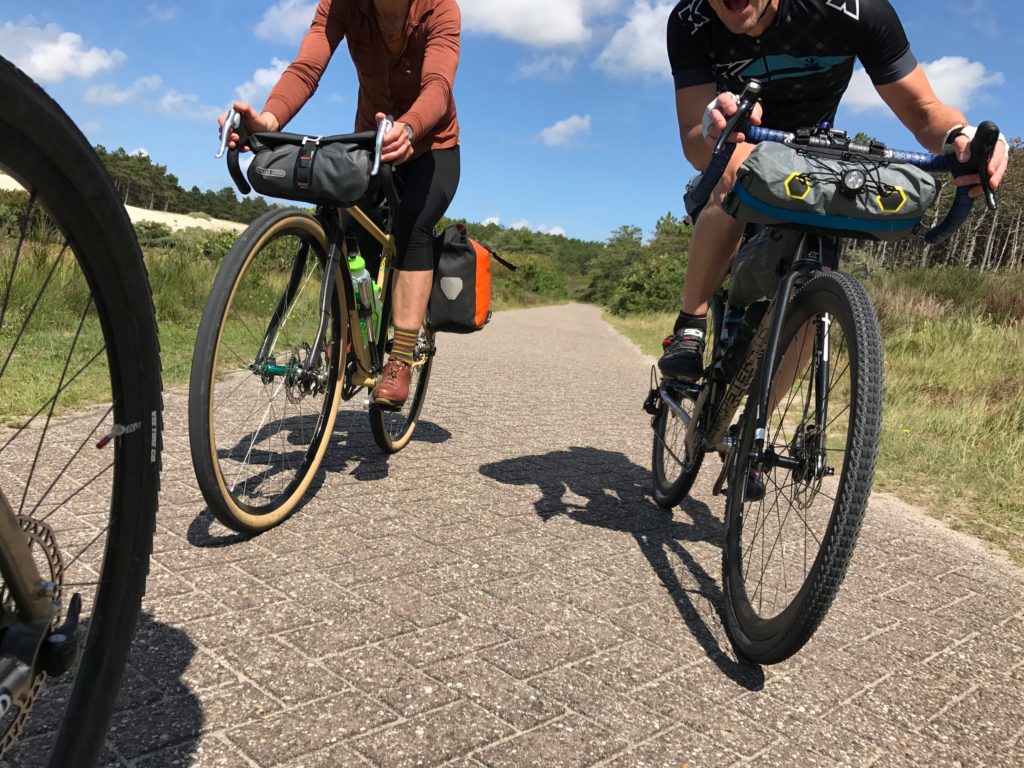 Last modified: 28th January 2020