The Atlas Mountain Race
At its announcement the Atlas Mountain Race had all the hallmarks of being an amazing event. So much so I barely hesitated putting my name down when entries opened! With the covid-crisis going global shortly after the AMR, what was a contender for the event of the year, might end up being the only big event of the year! With terrain that was as beautiful as it was punishing, the AMR has undoubtedly burned itself indelibly into the memories of those who competed. Even so, with the events that have unfolded across the world, the freedom of ride, eat, sleep, repeat seem a distant memory.
A film by Brady Lawrence
It is fortunate then that Brady Lawrence was invited to film the event. And in doing so, open up the rider's experiences to a wider audience. The film's producers sent us this to outline what you can expect in the movie:
To simply finish the Atlas Mountain Race means navigating 1,200 kilometres of the most rugged and remote roads in Morocco. Along forgotten gravel paths from Marrakech to the Atlantic coast, riders must climb a staggering 25,000 meters of elevation past snow-capped peaks, through scorched desert and into palm-filled oases. All under the eight-day time limit.

To win requires riding almost non-stop, night and day, for days on end. It is a combination of strength and sleep deprivation that only a few riders in the world can manage. Riding alone, unsupported and loaded down with supplies, each competitor must constantly battle mechanicals, heat exhaustion and saddle sores to get to the finish. There is no prize, no money, simply the satisfaction that comes from pushing oneself to the limit while exploring the backroads of a beautiful country.

With support from Canyon in conjunction with PEdALED, Fizik and the race crew led by organiser and route creator Nelson Trees, filmmaker Brady Lawrence followed the race documenting everything from a brutal 80 kilometre walk through the high desert with a broken bike, to one racer's simple joy at realising they'll soon eat their first warm meal in days.

Featuring the sport's biggest names and first-time, ultra-distance racers alike. Into the Rift gets up close to the kind of people crazy enough to take on this epic challenge. Capturing the human drama set against an otherworldly landscape, Into the Rift is an in-depth look at a true adventure.
Into the Rift
Into the Rift: The Story of the Atlas Mountain Race. Debuts on May 20, 2020 at 20:00 UK time (21:00 CET) on YouTube.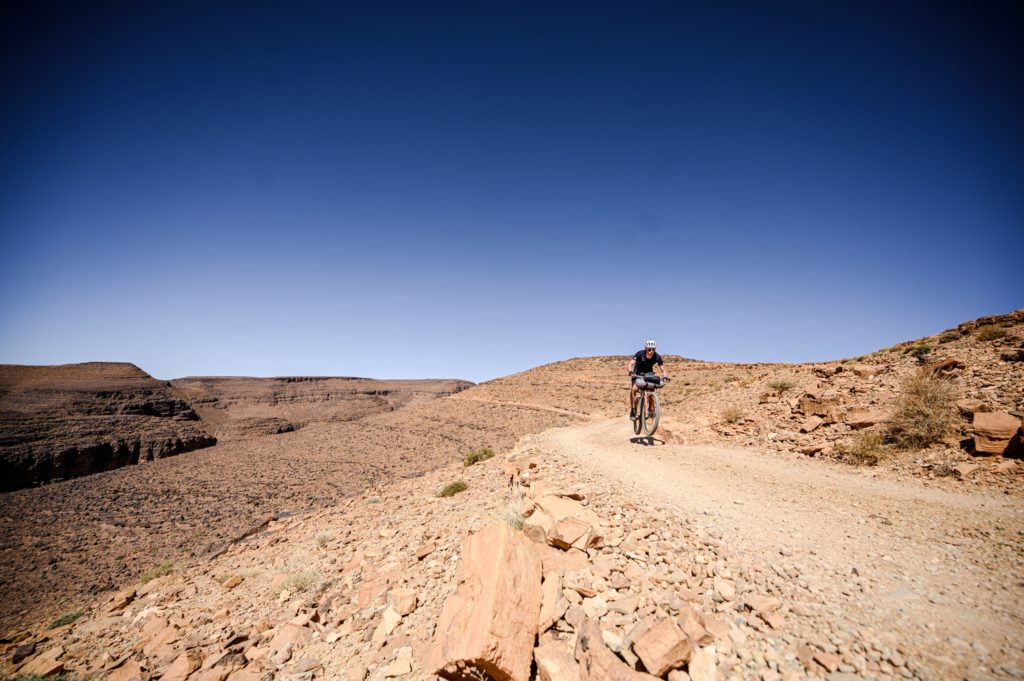 Last modified: 22nd May 2020