Bike manufacturers are keen to promote gravel bikes as "quiver killers". Initially we took this as a kind of challenge. But then we saw sense. People have been using cyclocross bikes as racers, winter trainers and commuters for decades. Slightly more relaxed geometry and a longer wheelbase is not going to make a massive difference, however you spin it. Unless you are regularly entering road races then, a gravel bike will suit most people for most of the time. At least until they become proficient enough to justify a specialist machine.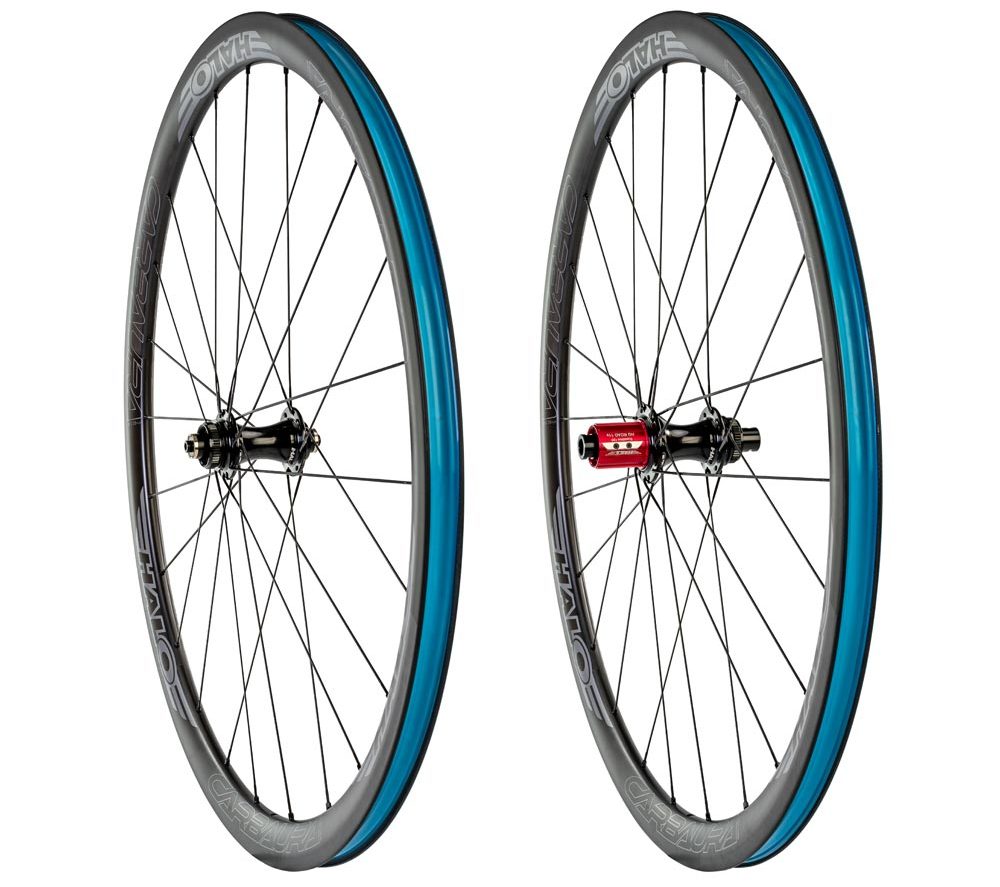 New wheels – a game changer?
Ask any long term cyclist what the first major bike upgrade should be and they will probably point towards wheels. Why? Because a decent set of wheels can transform the characteristics of a bike, probably more than any other component.
Employing this logic,  surely a lightweight wheelset can change your gravel bike from a bit of a pudding on the road, to something much more exciting.
To test this out, we plugged a pair of Halo Carbaura RCD 35mm Wheels into an Orbea Terra and took them out for a spin. The plan was to see how a pair of road specific wheels could influence the ride on a gravel bike.
The Halo Carbaura were everything you might reasonably expect from a good set of carbon wheels. They were light, stiff and spun up to speed in an instant.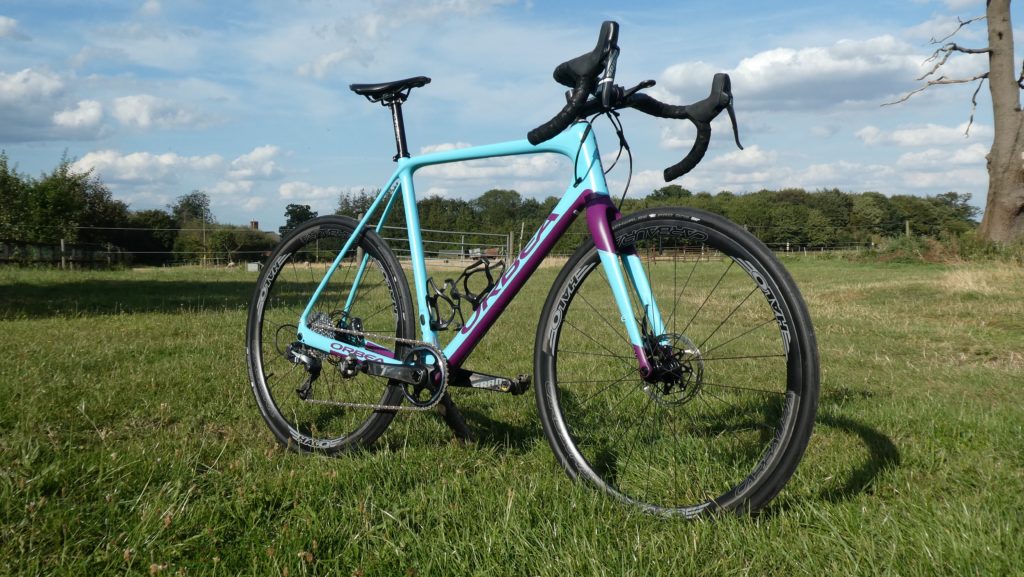 The Tech Bit
Halo's Carbaura wheels are built around an optimised, Computational Fluid Dynamics tested, aerodynamic profile. In layman's terms, this means they spent a lot of late nights working on computer simulations.
Internal rim diameter is 19mm and the external width is 25mm. Pretty traditional numbers that play nicely with tyres ranging from 25c to 35c widths without squaring off the profile of the tyre like much wider rims would do.
The package is rounded off with lightweight bladed aero spokes to decrease resistance and widely spaced hub flanges to reduce any possible lateral flex and increase power transfer.
Available in the 35 mm depth tested and the aero obsessives favourite, 50mm. Freehub options cover everything from the big three: Shimano HG, Campagnolo and SRAM XDR. Axle options for the RCD disc versions are 100 x 12mm front and 142x12mm rear.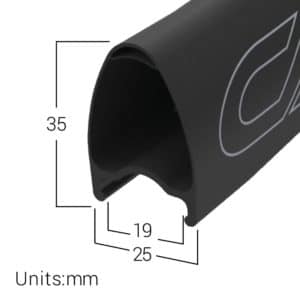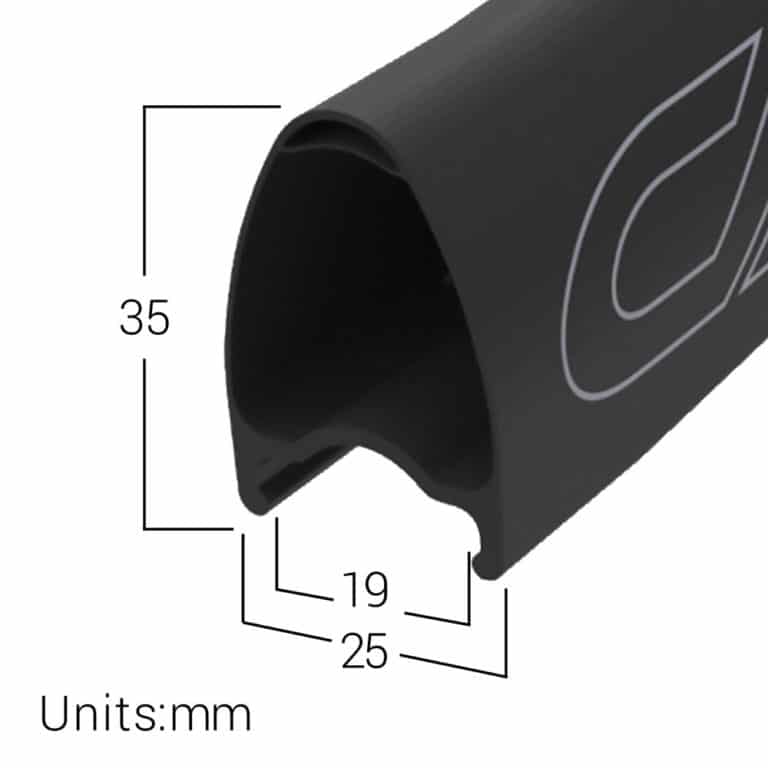 Put to the test
The Halo Carbaura were put through their paces over long steady rides as well as short and fast loops. I did repeat sprints until I was ready to see my previous meal, just to see if I could spot any deflection under pressure. I also climbed until I was getting giddy! Despite my 14 stone, they were as steady as a rock.
Sadly they did not make me a better climber but I was just a few seconds off the pace, but I was faster on some of the longer, local climbs. In general, I lost just over a half a mile per hour (over 60+ miles), compared to rides on my road bike. I put this down to the bike, not the wheels. The Orbea Terra gives away quite a lot of weight against my racier carbon road bike, and its more relaxed geometry became apparent as the miles ticked by. I was still comfortably averaging over 18s so it was not that bad.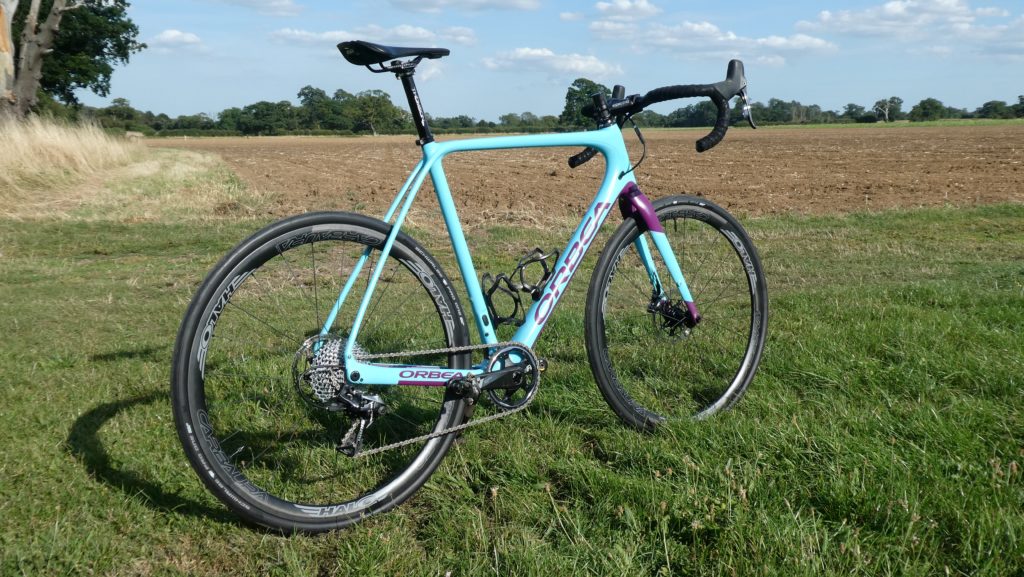 Light and light on maintenance
Maybe the highlights of these wheels are the excellent hubs. I really rate the Halo RD2 hubs. 120 point engagement gives rapid pickup and they have never let me down, whatever I have thrown at them. When the inevitable service is required, the Halo hubs are also an absolute doddle to work on. Any home mechanic who knows the difference between an allen key and lump hammer will find these a breeze.
The Halo Carbaura are not stealthy by any stretch of the imagination, being probably the loudest hubs I have ever used. Hope and Chris King are shy and retiring characters in the presence of a Halo spinning at full chat. As I am firmly in the "noisy is good" camp, this is a positive attribute.
Tyres are easy to mount on these rims and they inflate pretty well. One of them needed a bit of assistance from an Airshot but it seated with just one 'blast'.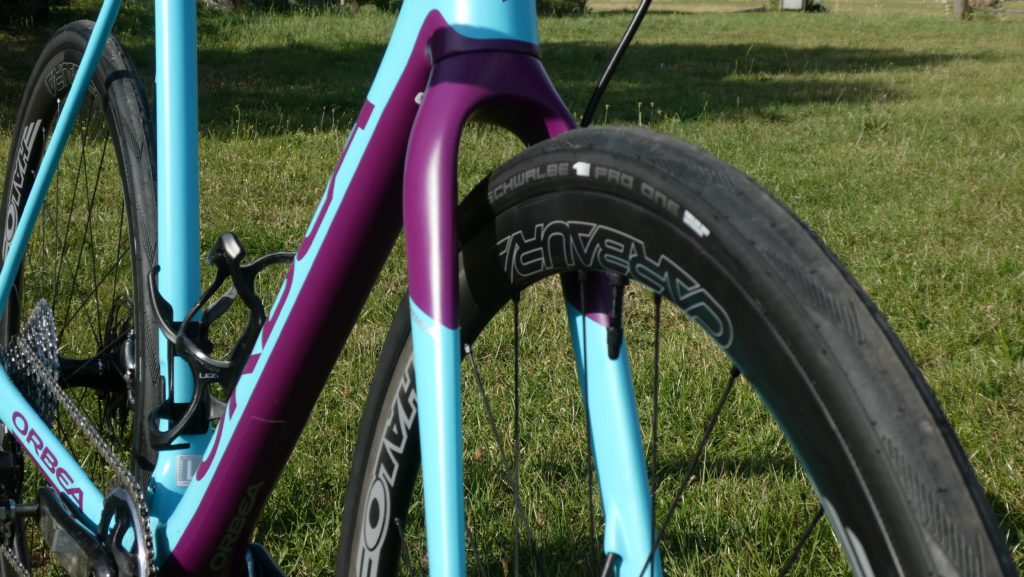 Final points of note
Like other wheels we've tested from Halo, build quality is excellent. Spokes seemed to be evenly tensioned and there really was nothing to criticise about them. As these wheels are hand built, you can be assured they have been put together with care and attention to detail.
Negatives. There really is only one thing I do not particularly like and it is the graphics. They are neither offensive nor garish but I prefer my wheels to be as 'stealthy' as possible.
On a performance note, despite only being a 35mm rim, I felt crosswinds more than I anticipated. While it was nothing major, gusts took the front end away a bit on more than one occasion.
Verdict
To conclude. The Halo Carbaura 35mm disc wheels are a solid buy. They will make your gravel bike feel racier on the road and they would make a welcome addition to any gravel rider's supply of wheels.
As gravel bikes are pretty versatile beasts, maybe in future the n+1 equation should refer to wheels and not bikes. Now there's a thought!
Last modified: 15th September 2019