A dream come true?
Imagine the situation. You have been engaged as a photographer for Grinduro Scotland. Obviously, this is a pretty cool gig to start with but then, almost out of the blue, you get an offer to ride the iconic 3T Exploro. If it happened to you, you would quite reasonably think you had died and gone to Gravel Heaven. A sort of Off Road Elysian Fields, or Valhalla if you have a Nordic bias.
Well this is what happened to photographer Dan Monaghan.
This is his story.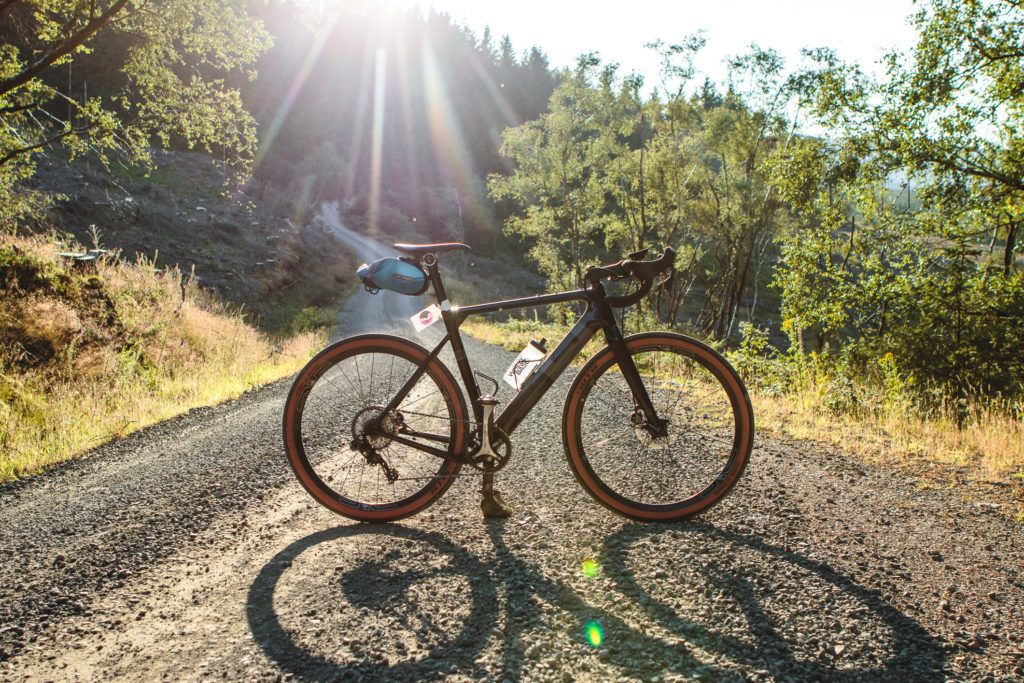 Dan's (cycling) background
Dan's background will probably resonate with most people visiting this site. He is what I would call a journeyman cyclist. This is not a pejorative term, indeed, it s pretty much what most of us are. First and foremost comes an abiding love of cycling, followed by whatever interests him at any given time.
Club riding, racing both on and off road and now dipping his toes into the gravel/adventure scene.
A love of beer and pizza means he probably won't be troubling the podium too often. Despite, or maybe because of this, the most important thing is just getting out there and riding.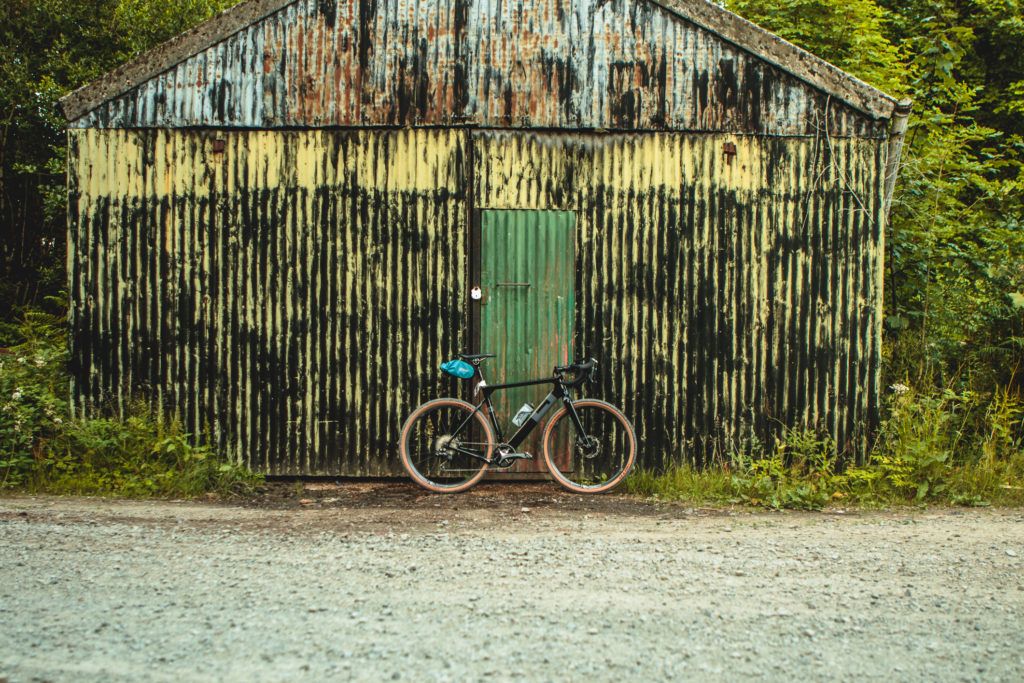 The Offer
Dan seems to have some very well connected and generous friends. While he was preparing to ride Grinduro, his chums at Wheelbase and Saddleback made him one of those offers you just can't refuse. The loan of a 3T Exploro for the event.
3T EXPLORO LTD
56cm Frame
11 speed Shimano Dura Ace/ XT/ WolfTooth group set combo (42 x 11-40)
ENVE M5 carbon wheels with Chris King hubs (mmm… clicky)
WTB Byway 650x47c Tyres, setup tubeless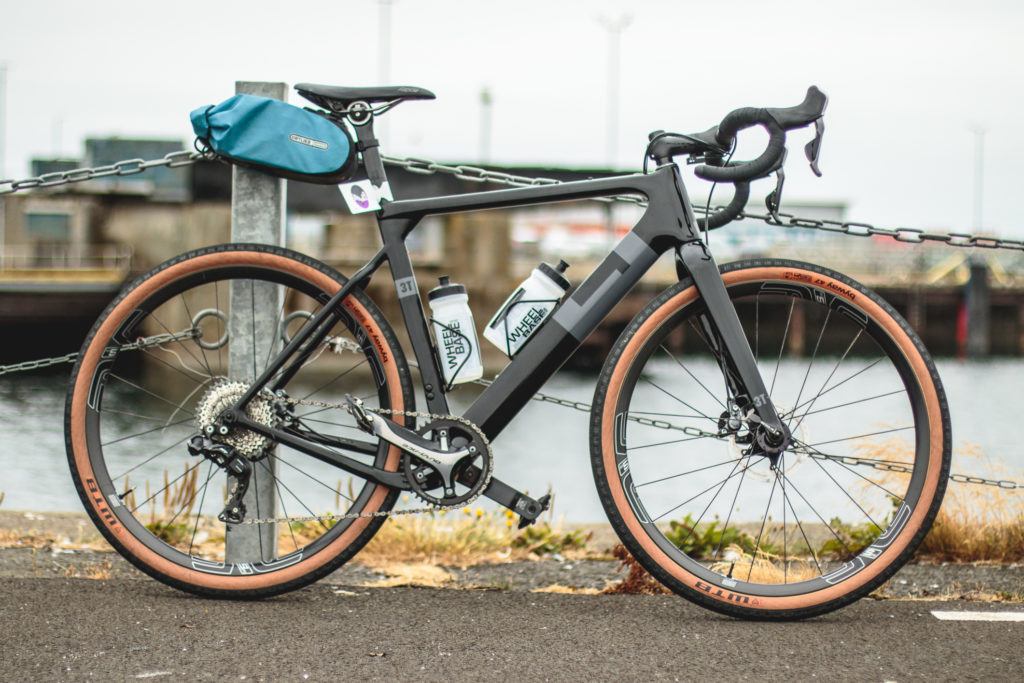 GRINDURO
Location: Isle of Arran
Distance: 83km over 4 timed stages
Terrain: Singletrack, fire track, woodland, tarmac
This isn't a fairy story, so you aren't going to see Dan forging ahead of the field, claiming a famous victory,  despite carrying all his photography kit. He did have a lot of fun though.
In which we are introduced….
This was more bike than I have ever ridden before, so my first impressions were a mixture of awe and barely contained excitement.
I took the bike out for a spin on Friday when I arrived. The test loop was around 14km. If I was to ride the full 80k the next day, I wanted to be comfy!
The only real adjustment I needed to make was the seat post. I mention this because of a design idiosyncrasy. To adjust the height you need a long allen key. It is all a bit awkward but manageable. I'm not sure how you'd cope out on the trail though!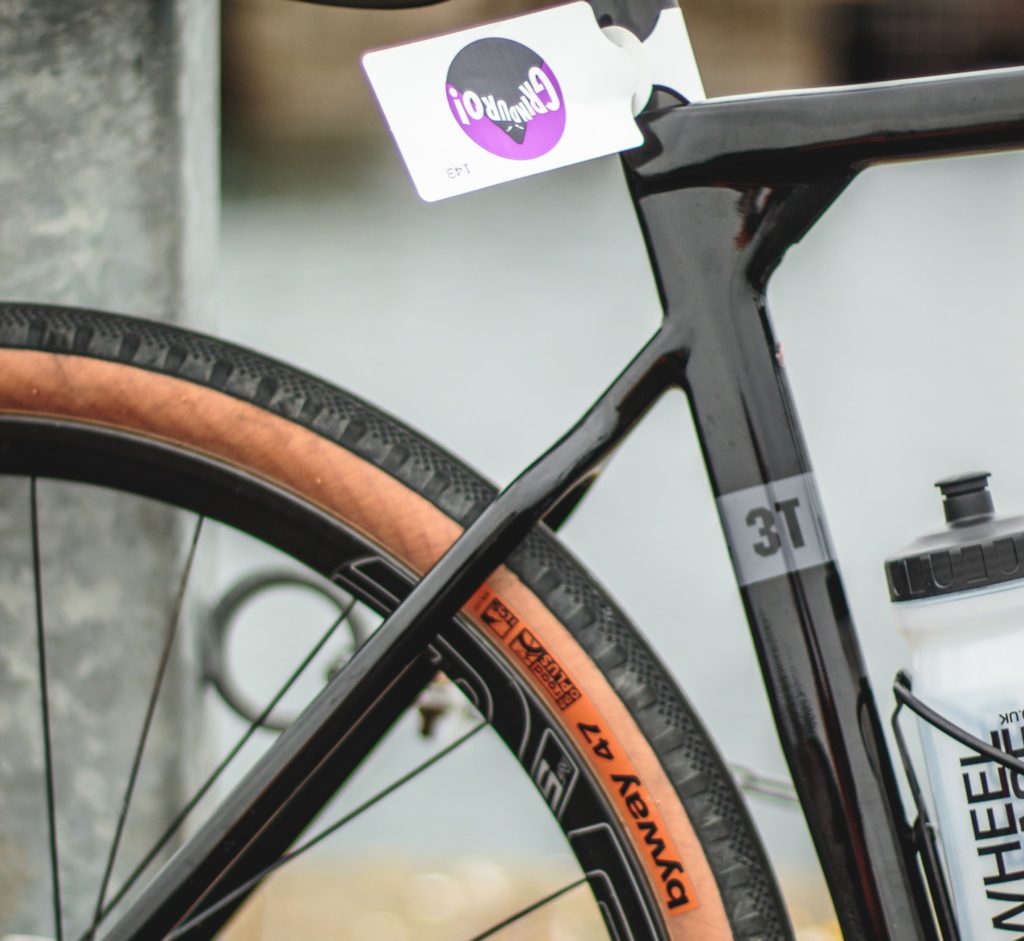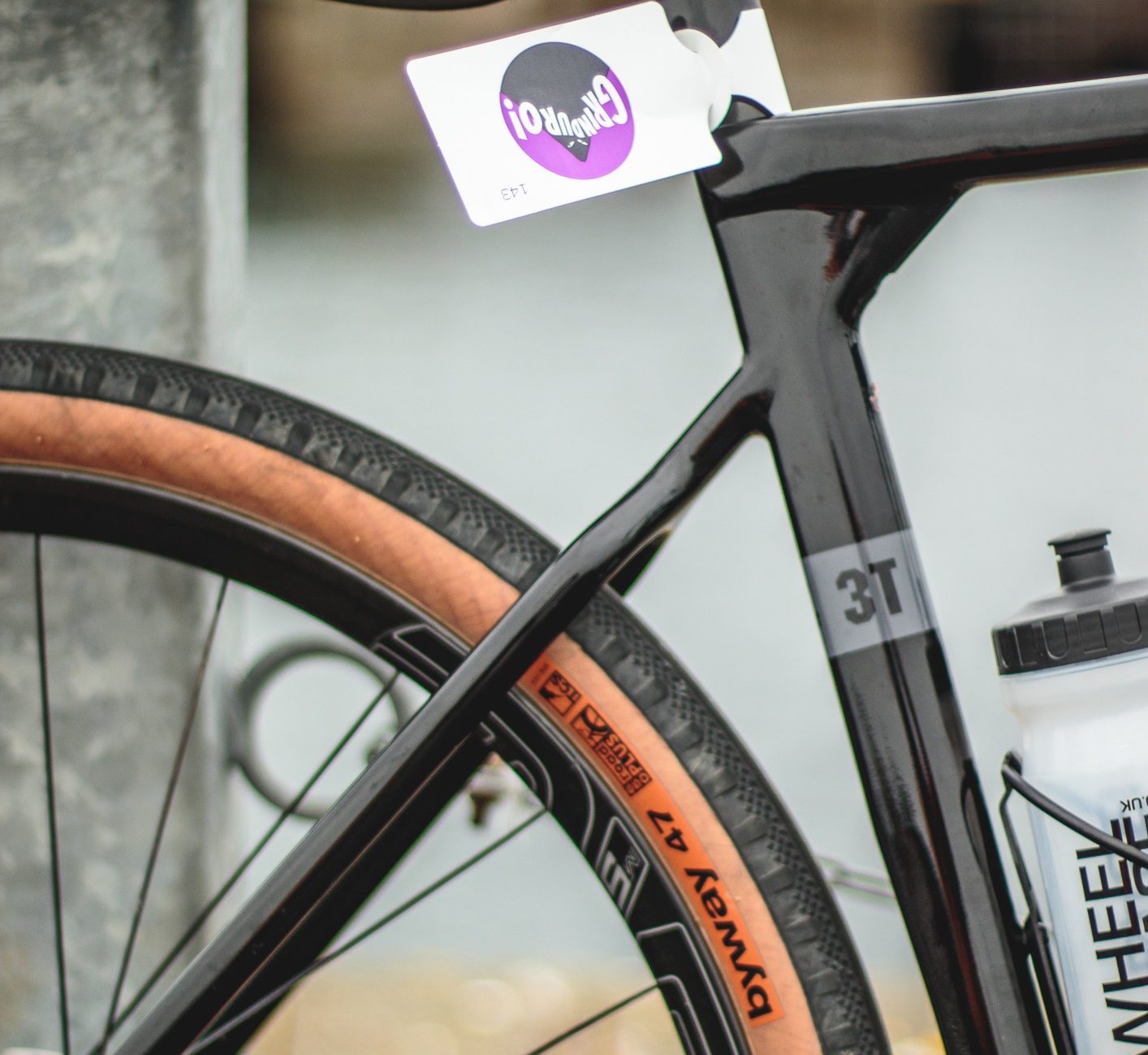 From the moment you first get on the bike it just wants to go, it wants input, it wants pushing. I don't mind fast bikes that keep you on your toes, in fact that's part of the fun. And this bike was a hell of a lot of fun. From  acceleration to steering, responsiveness and then the unbelievable braking. I was on sensory overload! In a good way.
My first dab of the brakes found me skidding like a 12 year old on his first mountain bike. it wasn't deliberate but it felt good.
Confident in the Exploro's stopping power, I could focus on handling and getting the most out of the bike. Beware! This bike compels you to push it, to ride harder, faster, and to take on even more technical sections than you thought it could handle.. Give it hell and it repays you in Spades!
I had a feeling we were going to get on well!
The event
During the event there where 4 timed sections:
Fireroad of Fury (2.5km decent)
Lung Buster (2.8km climb)
Lunch Roll (5.5km rolling). and
Final Fling (3.2km singletrack decent)
Apart from the 14km of timed stages I was able to test the 3T on lots of terrain. Whether going up, down, along singletrack, rooty sections, gravel or tarmac, the Exploro was a blast.
"I found myself on the drops many times cruising at 40+mph easily."

Summary
This is a really special bike. I wanted to spend more time with it. To see just how far we could push each other. Sadly, I had to give it back!
In my opinion, the Exploro LTD would make a fantastic trail bike, gravel grinder, adventure rig or cross bike. If you can test one, do so. Bear in mind, you may find yourself disappearing off into the gravelly sunset never to be seen again!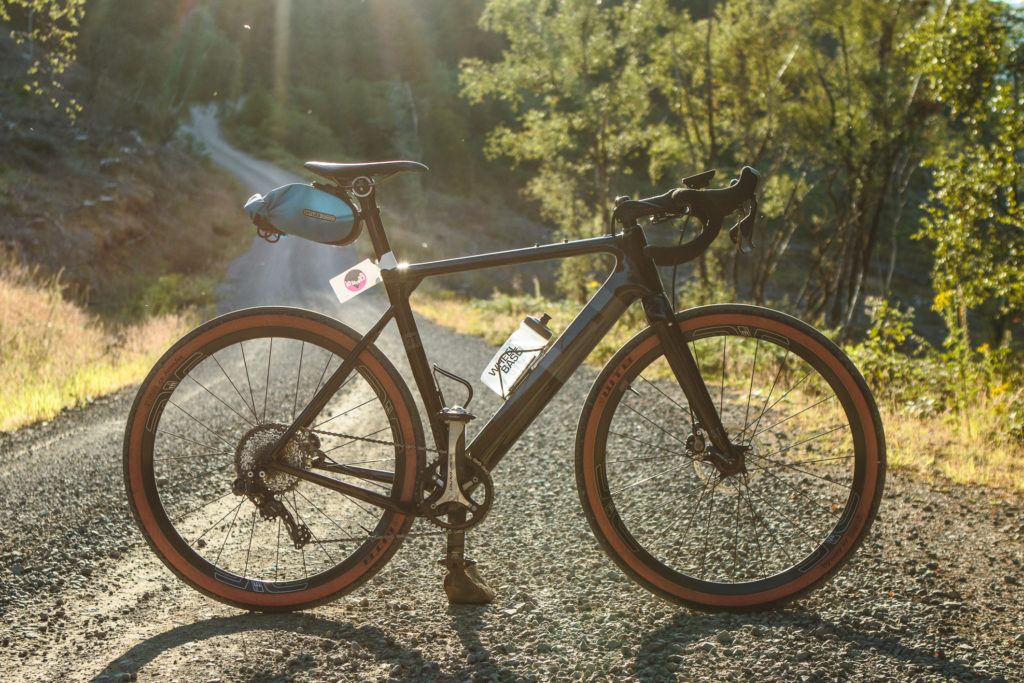 Almost Forgot…
How did I do I hear you cry?
Well I rolled in and out of the first feed (Free Gin and Ice Cream) with a massive smile on my face. At lunch break my smile was bigger. After lunch (apart from the massive climb) I had a Cheshire Cat grin. Rolling towards the finish, no smile, cramp face……
Not too worry. 15mins of 'stretching' (read rolling on the floor like a lunatic) and a 2km roll to the finish and my smile returned.
WOW!
What an event…… So good. Organisation, course, weather, company, it was all  amazing.
Where do I sign up for 2019?
Last modified: 4th August 2018