It is Friday morning rush hour. I am sitting in stationary traffic on the M25 going nowhere. I can not believe people do this day in, day out.
Drumming my fingers on the wheel, the sat nav helpfully points out that delays may be possible. Hmmm.
I am heading for Swinley Forest, in Berkshire. Not somewhere automatically associated with gravel biking, it has more of a reputation as the hub of mountain biking for the London crowd. To be honest, I am not entirely sure how today is going to pan out.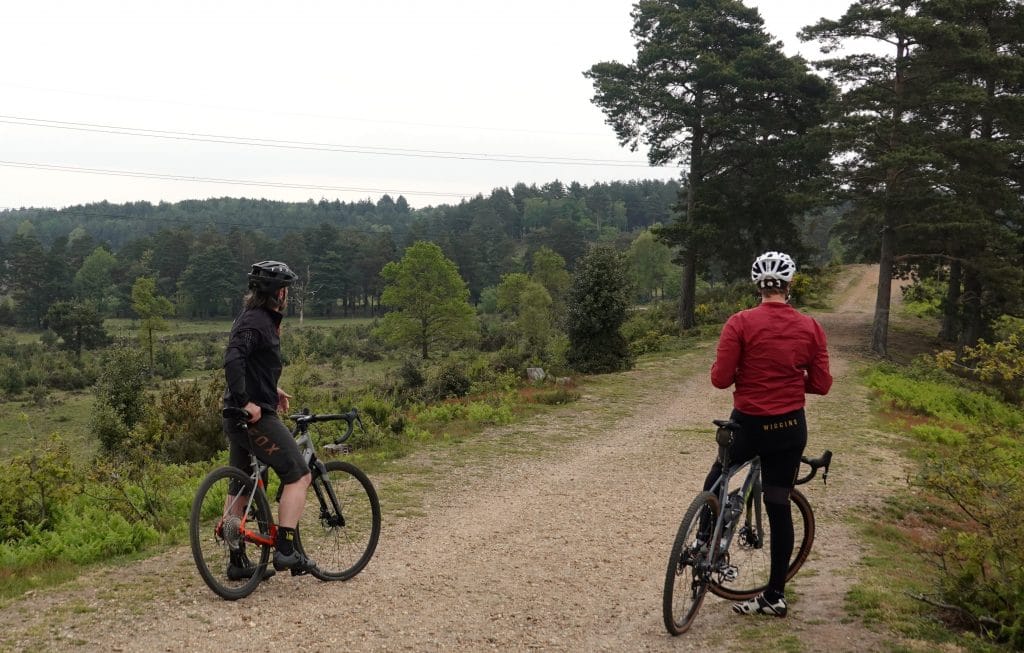 "Get down for some Swinley Gravel!"
The invite to "get down to Swinley and Gravel!" came from Tristan Taylor, founder of the Swinley Bike Hub and custodian of the MTB Trails in the forest. He lives and breathes mountain bikes and has made a successful business out of mountain biking. But somehow… gravel has got under his skin.
"There's something I really love about riding drop bars off-road. Not only does it open up new possibilities for riding, it makes trails that are dull on a modern mountain bike fun to ride again!"
In fact, Tristan enjoys gravel biking so much, he has devised a new gravel event for the South and is eager to share his vision.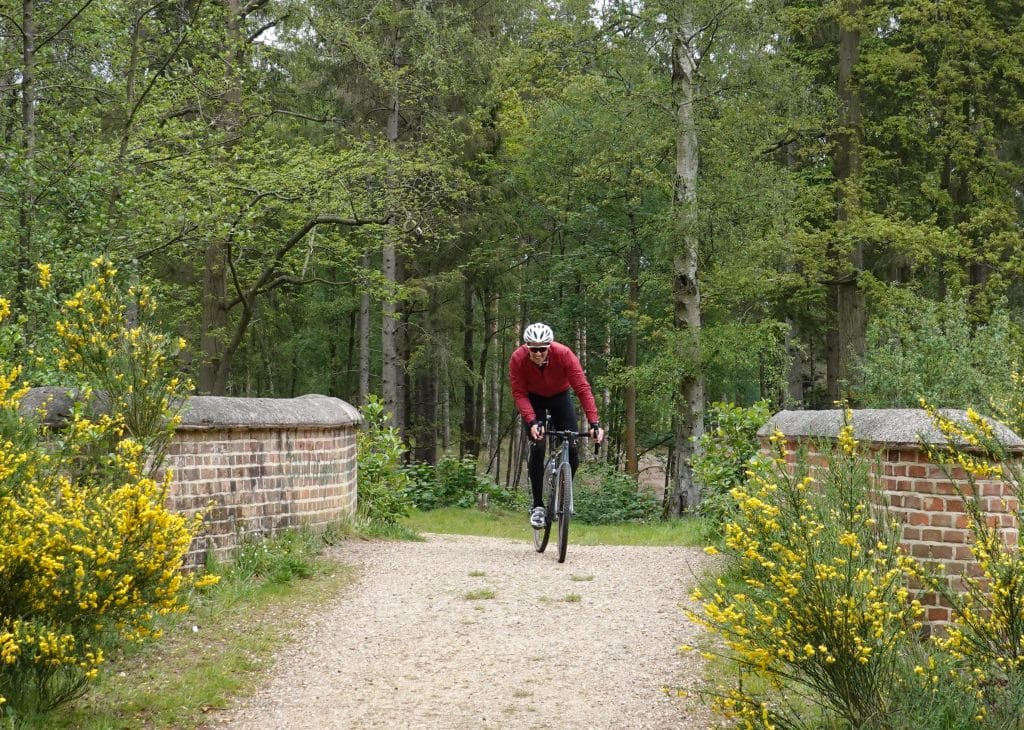 So, Gravel'duro?
As part of the Swinduro Festival Weekend in September, the Gravel'duro gives the dropbar crowd a chance to join in the fun. The concept will be familiar with anyone who has taken part in any enduro style gravel event such as Grit Fest or Grinduro.
A laid back Gravel Sportive + Mountain Bike-Style Enduro = Gravel'duro
The Swinley Gravel'duro takes in a 40 km route through the forest, along fire roads and singletrack, and making the most of the contours!
There will be six timed sections testing your climbing, descending and singletrack skills. There is also a special 'cat and mouse' section where you can expect a little bit of everything!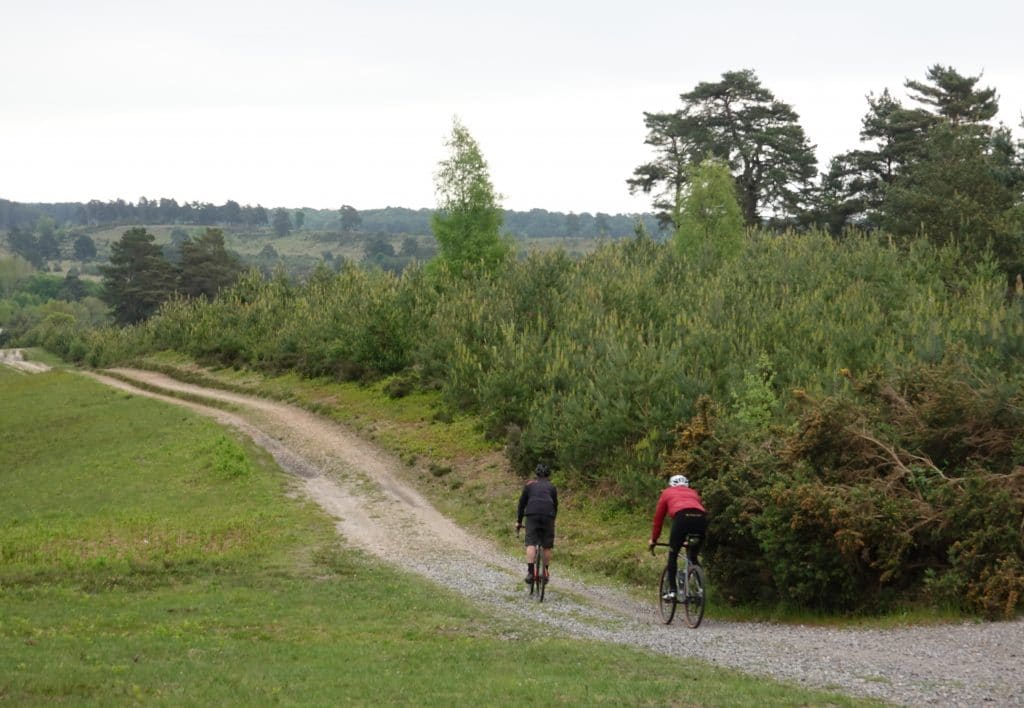 Is Swinley really gravel, bro?
It all sounds pretty cool but standing in the car park watching folks unload their 140mm travel gnar sleds, I wonder whether Swinley is the place for gravel. I have plodded around Swinners on a mountain bike before. Is Tristan going to dish up the usual smorgasbord of winding trails, or does he have something else up his sleeve?
There was only one way to find out. Tristan took the lead and I followed.
One loop of pure 100% organic off road goodness where the result is not based on how fast you complete the loop, but where your time is calculated against 6 timed stages like an MTB enduro

The sneak preview
First off, we checked out the  enormous patch of meadow that will host the event village in September. It quickly receded into the distance as we span along  a gently undulating fireroad. I settled down into a comfortable tempo to stretch my weary legs, still stiff after the long car journey. Well, that was the plan until Tristan darted down a singletrack rollercoaster at warp speed. Caught slightly unawares, I had to push hard to catch up. Breezing millimetres from the trees I felt like Johnny Tomac on a mission for Gold!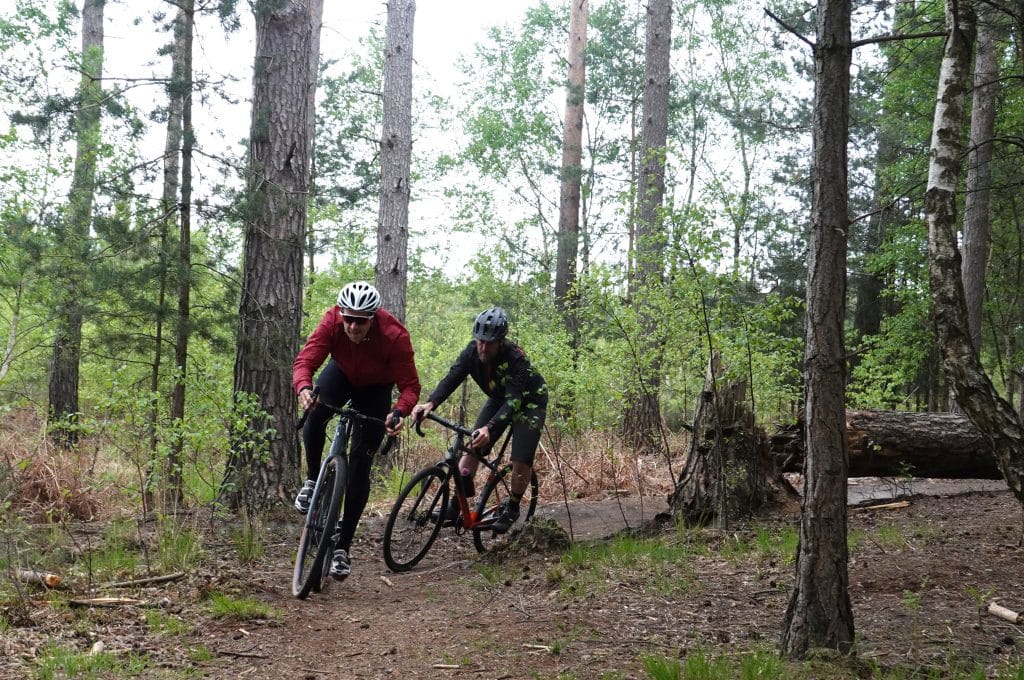 The expansive network of forest trails are a million miles away from the manicured official MTB routes. As they rarely see the same volume of traffic, the surface is natural and really fast and reward hard efforts on the pedals. On the other hand, if you prefer not to pull yourself inside out, they are still great fun to coast around.
Timed on special stages only, relax, laugh and chill with your other gravel junkies in between
One of the highlights of the ride is that we have not hit a single section of public road.
We are minutes from the M25 and having a blast. Being in the middle of a forest there is no traffic. There are no houses or industrial sprawl. I did not expect this feeling of (managed) wilderness so close to the capital.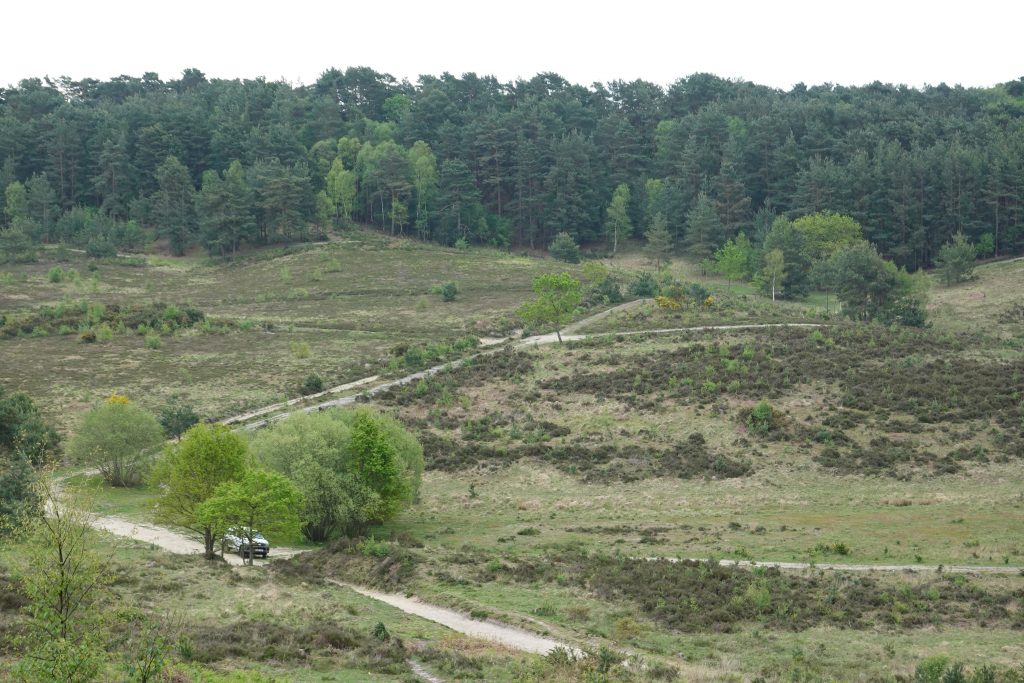 Cows with guns
After hammering around the forest we begin a long fireroad climb. Our pace settled down when we happened upon an army regiment out on training manoeuvres. Seeing our looks of surprise, we are reassured that they're just like cows. If you leave them alone, they will leave you alone.
Towards the top of the climb, the forest opens up to present a natural amphitheater with views stretching in every direction towards the horizon. Although we are only a few miles away from London's urban sprawl, we feel a 100 miles from civilisation.
"This is about half way, we'll put on some refreshments and entertainment at this spot" Tristan enthuses, as a man wearing a small tree on his head nonchalantly walks by with a rifle.

Indian Summer Vibes
By the end of the day, my early scepticism had gone and I left feeling excited by the energy of Tristan, his team and their vision.
The Swinley Gravel'duro will be happening on the 8th September. Sign off the summer with the ultimate festival of cycling. From what I have seen, at £45 an entry, it all seems a bit of a bargain.
And remember, as it says on the website, beards are optional!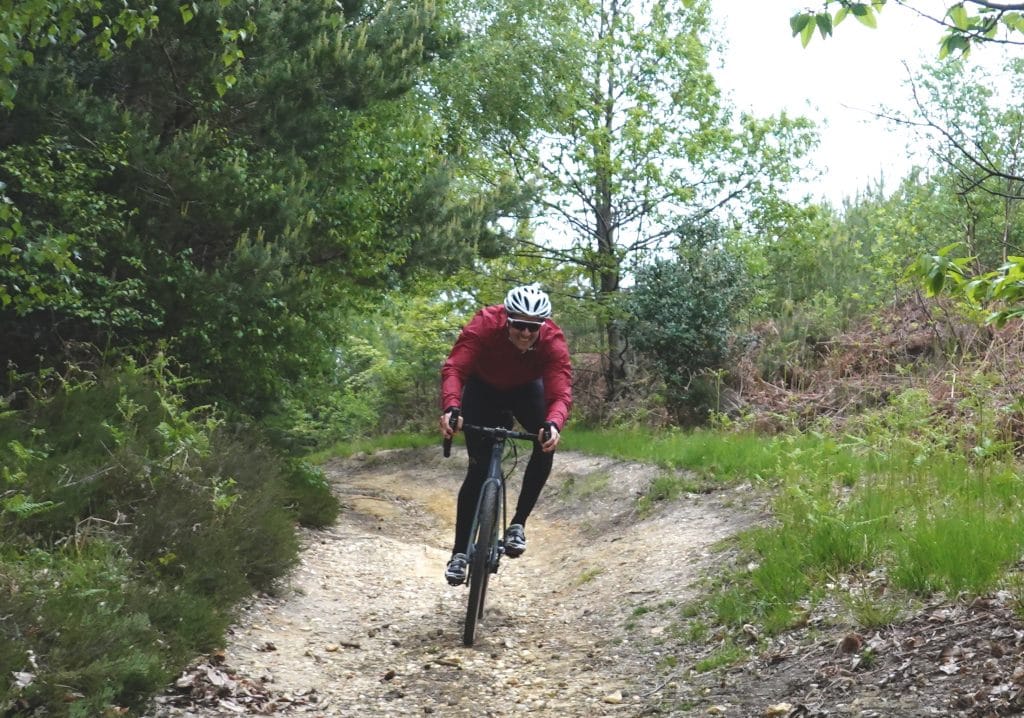 Last modified: 24th July 2020