Dismissed by many as a passing fad, the nascent 'gravel' scene in the UK definitely looks like it is here for the long term. Unlike other industry led fads and niches (the constant reinvention of the MTB for example), the gravel scene has more chance of being here to stay because it has never gone away!
So, just what is a gravel bike, who needs one and where would you ride one?
With roadie drop handlebars, fat, knobbly tyres and disc brakes, a gravel/adventure bike combines the speed of a traditional road bike with the versatility of an XC mountain bike, so you can explore fireroads and trails on a bike that still works well on the road.They're the ultimate do-everything road bike. Most have the mountings and space for mudguards and racks, so you can use them for a spot of touring and commuting, making them perfect if you need to downsize that bike collection in the shed. Think N – 1.
Gravel/adventure bikes are not too dissimilar to cyclocross bikes, but tend to be a little more upright in their riding position and typically have steadier handling suited for long days in the saddle.
Aptly described as a bike for people who want to see the countryside as opposed to those who want their offroad riding to be a ghettoised confection of groomed singletrack and drop offs, the gravel bike can master most of the things people used to ride on mountain bikes.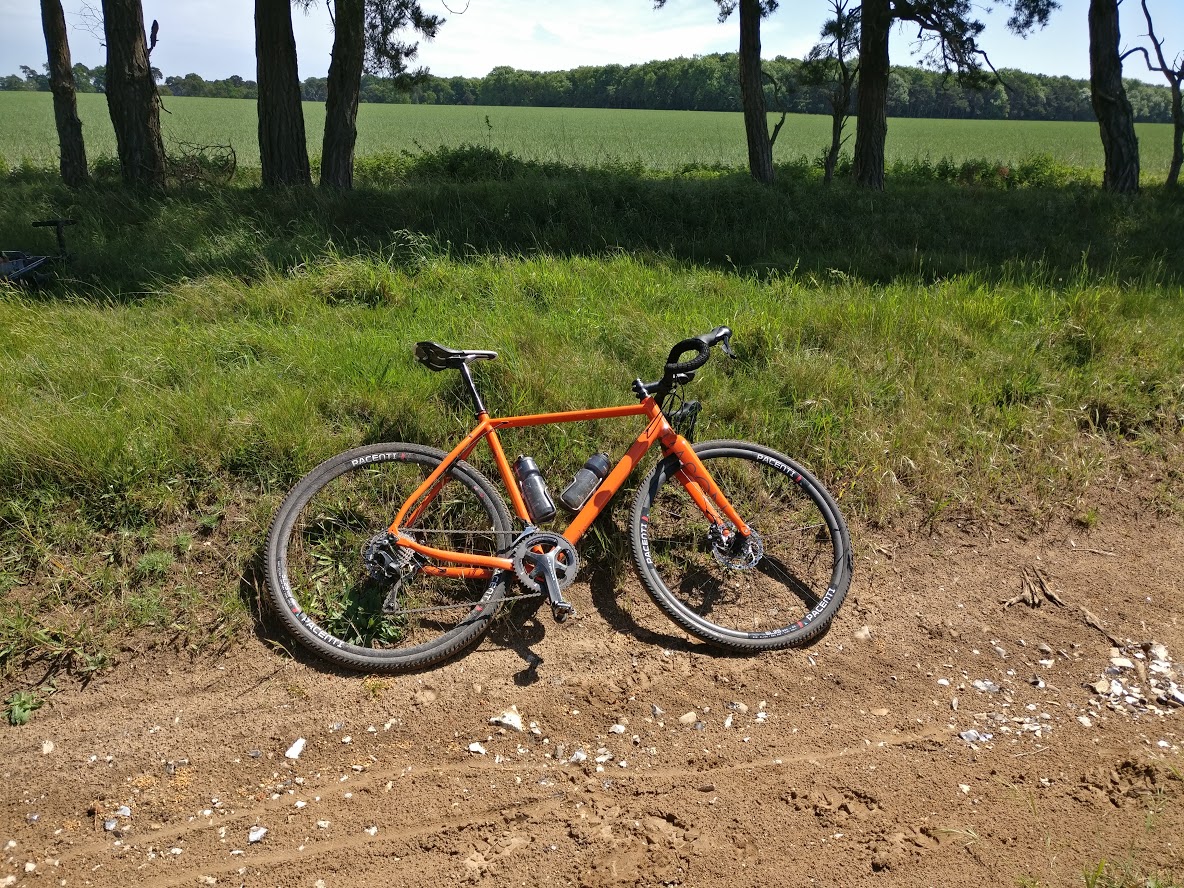 Contrary to popular opinion, the recent 'invention' of 650b wheels and fat tyres on drop bar bikes is not new. It, along with the idea of riding long distances off road on a curly barred bike, have been around forever indeed, if you were to look at the type of roads used in the very early Tours de France, you would instinctively think of gravel bikes. A little more up to date and consider the Rough Stuff Fellowship, a bunch of old fuddy duddies trailing around, not shredding the gnarr and therefore dull as ditch water. But are they? Probably not!
Most of the fellow gravel bike riders in my riding circle are disenchanted mountain bikers. I'm not sure what it is but the lure of the Tonka Toy bike styling or the whole concept of riding round and round in muddy circles on trails full of other riders has just lost its appeal.
What a gravel bike does is allow you to ride from your door and explore. On the road you can comfortably cruise at 18mph (30kmph) hooking up bridleways, wooded singletrack, forest trails etc, and unless the trails become too technical (rocky) then your gravel bike can cope with it all.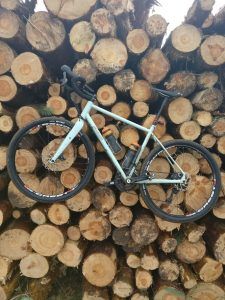 I have a few 'standard loops' for all year, off and on road evening rides. I used to ride them on my Singular Swift rigid 29er which coped admirably except it lacked speed on the road. Anyway, the same loops – which usually take in the full range of road, bridleway, forest trail and singletrack are now completed far quicker than on the Swift, and I didn't really hang about on that. In fact, in order to get the minimum two hour ride in, the loops have had to expand so it is a win/win situation.
Now I know Suffolk isn't Wales, or Yorkshire, the Peaks etc, and trails tend to be gentler but there really isn't that much that the gravel bike can't tackle with aplomb or, at worst, competently. Visits to the local ghetto (Thetford) are entertaining when riders astride the latest fluro enduro barge give way to a couple of old boys on what they perceive to be road bikes. You really should try it some time!
Yes there are hairy moments when you want fatter tyres or a less 'fast and low' position, but in general the gravel bike is more fun.
The problem with mountain bikes nowadays is that they are just so damn good. Back in the late ahem…1980s and early 1990s, when I cut my teeth on the MTB scene, state of the art machines were little more than subtly tweaked road frames with 26 inch wheels. Stuff broke (frequently), stopping was more an act of faith than a certainty, and handling was invariably appalling.
Designers were on a very steep learning curve and it showed! Nowadays, you can buy a pretty competent bike for under £1,000 and if you are prepared to spend a bit more, you can get a bike that will handle almost anything you throw at it. As a result, the trails that were once a challenge simply don't cut it any more, and to get the thrills demanded by the discerning mountain biker, you have to ramp up the difficulty of the trails. Take a competent bike to a fast, XC oriented trail centre and it becomes a yawnfest. This is where the gravel bike comes into its own… trails that seemed dull a few days ago become exhilarating once more. Slightly sketchy tyres, higher speeds and no suspension means you have to think about what and where you are riding. The art of making the fastest line choice is revived and riding becomes a bit of a hoot again.
Riding gravel bikes needn't be all about trying to recreate the original mountain bike experience, they are far more versatile than that.
Look out for part 2.
Last modified: 19th October 2017