Before we go any further, let me just point out that the "Gore R5 WINDSTOPPER Long Sleeve Shirt" isn't a cycling specific garment. No Sir, it is actually from their Running range. Gore however, felt it has some crossover qualities appropriate to adventure cycling and bike packing too.
Technical Bits
If the temperature drops and the wind picks up then this has to be the jacket for you.
Polartec 'PowerGrid' insulation keeps you warm and the WINDSTOPPER fabric protects you from windchill. It manages all of this and is still 'breathable'. Clever huh? Not content with that, WINDSTOPPER is water repellant too.  It has never been intended as a full on waterproof but will keep you dry in light showers.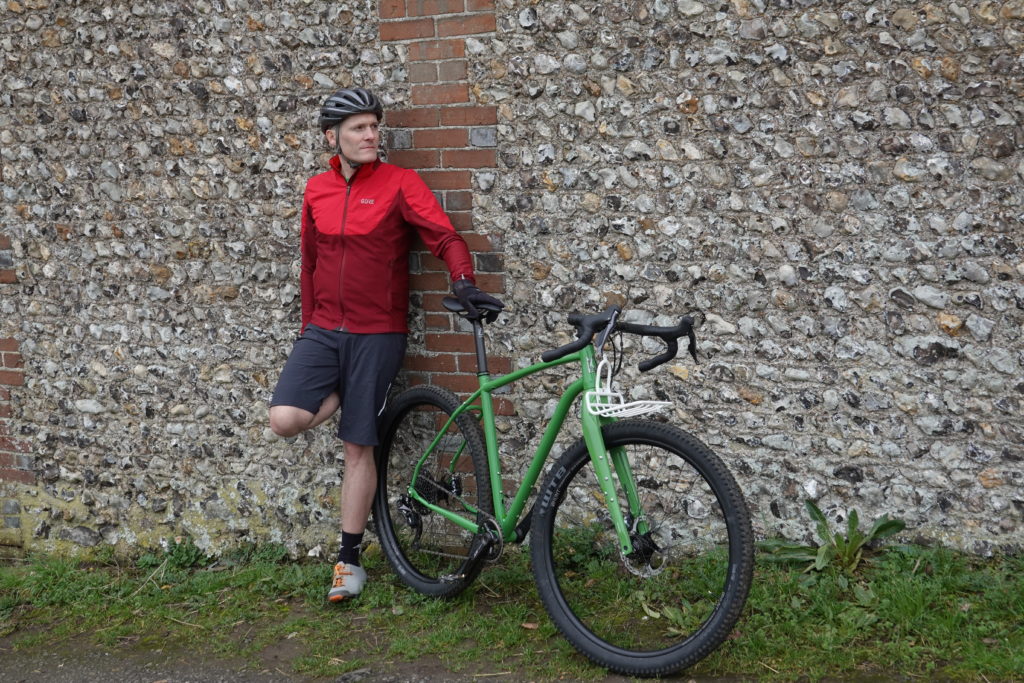 The absence of silicone grippers betrays the shirt's running (as opposed to cycling) DNA. In theory, this should lead to the shirt riding up but to be honest, it was never really an issue. If you are concerned about this, there is an elasticated toggle around the hem, but I never needed it. Also, instead of three rear pockets there are just two zipped side entry pockets.
Reflective elements are pretty minimal with just a reflective Gore logo at the rear.
It's available in stealthy grey/black, deep blue/cloudy grey, and as tested, red/chestnut.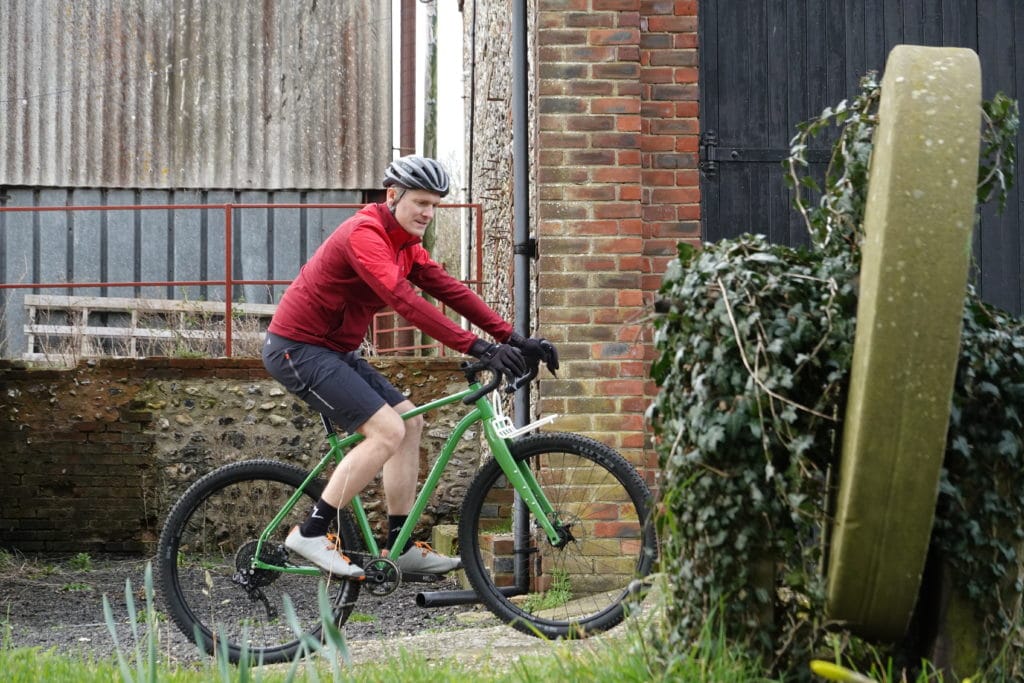 Sizing
At 5′ 11″ with a 32″ waist and 38″ chest, I found the medium a perfect fit. Although there is no cycling style drop-tail, the fit is deep enough that I didn't suffer from an exposed back.
The fit is relaxed rather than racer tight (R5 in Gore speak is relaxed, R7 is racer fit) so it is an easy 'chuck over the top when you're cold/wet' garment. Elasticated cuffs ensure the sleeves don't ride up and fit nicely over the top of gloves, stopping any nasty, cold, draughts blowing up.
In Use
It's a very light jacket and can be compared in many ways to your typical Bike Shell style jacket. It isn't as packable as many ultra-light rain jackets, but will pack down enough to fit in a backpack or frame luggage. If your jersey pockets are generous enough, you could just about get away with stashing it away in here.
Riding on a cool and breezy 11 Celsius evening with just a jersey underneath, I was comfortably warm without boiling up. The Windstopper material keeps the elements out while preventing that 'boil in the bag' feeling. This is one of the few garments I have tried that achieves this successfully.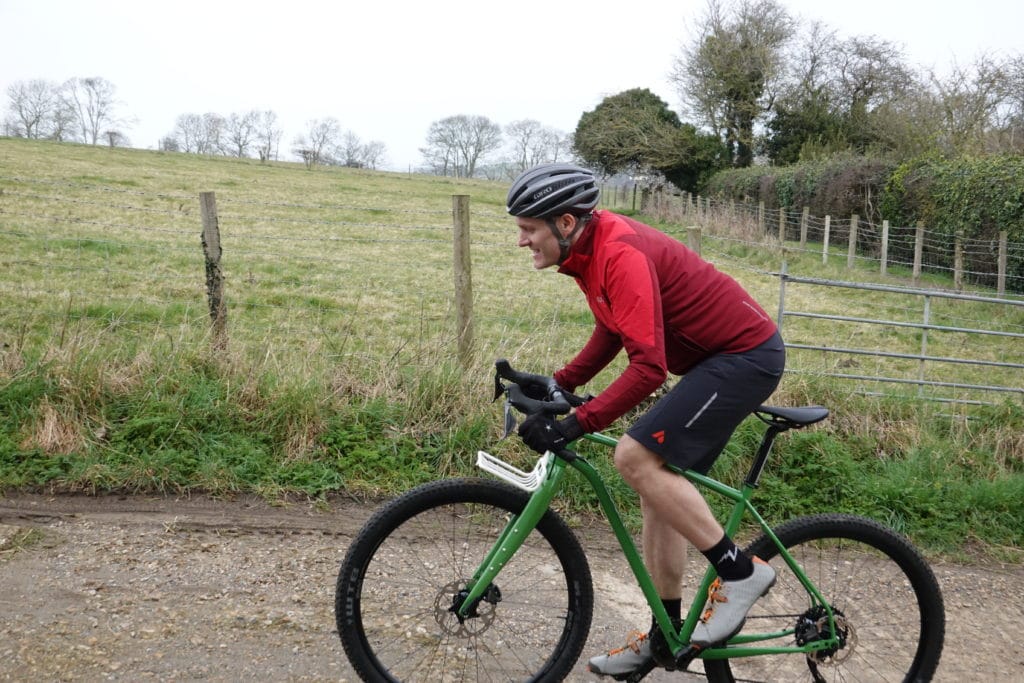 As for that Bikepacker element, it is as good as many a cycling specific windproof and doesn't look quite so nerdy as some. The look doesn't shout Cyclist when you wonder into a shop or pub and it doubles up as a great apres-ride jacket. It does pack down well as previously mentioned, but due to the pockets and insulated lining, it's never going to pack down super tight.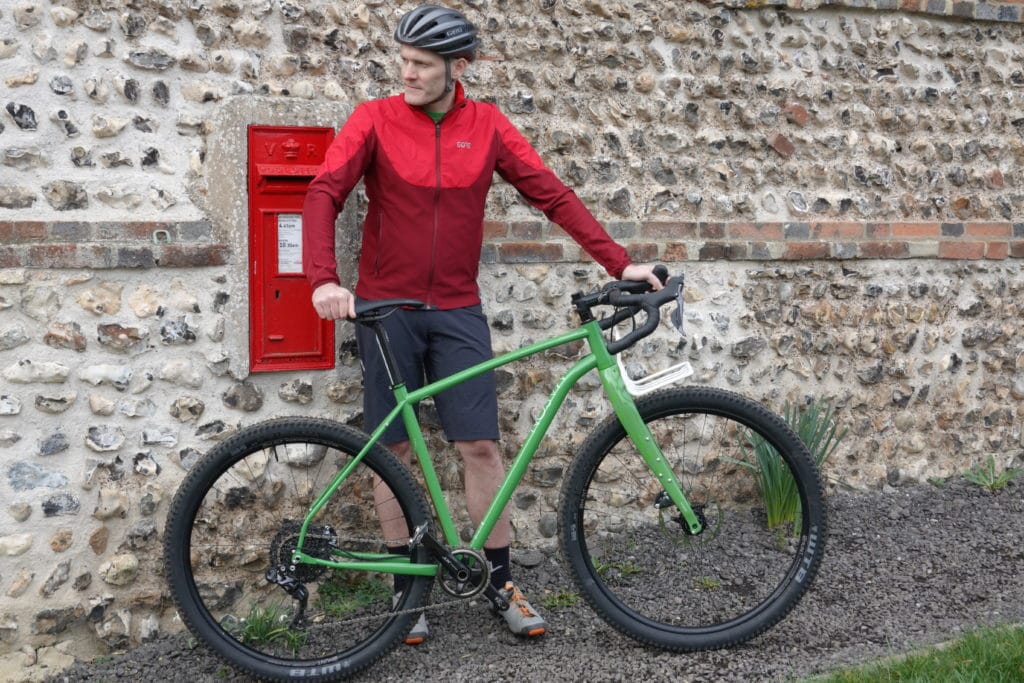 Conclusion
At £159.99, the closest comparison I can make to it is the Aussie Grit Apparel Bike Shell (RRP £200) which has fewer pockets and is less breathable. So the Gore looks a bit of a bargain straight away. It is still an expensive item, but Gore's Windstopper technology is second to none and it's versatility means it can be used for more than just cycling.
Last modified: 5th May 2019