Handlebar tape with a difference
Handlebar tape is one of those basic components that you never think about until it gets torn, looks scruffy or starts to unravel.
It is hard to get excited about bar tape. Well, this is how I felt when I was given some Genetic Silicone tape to try. Having read the promotional information and spoken to the man at Genetic however, I was intrigued.
Most products have a USP, a unique selling point, Genetic tape has several.
Firstly, adhesion relies on the naturally grippy qualities of the material. There is no glue.
As there is no glue, the tape is reversible, though I'm not sure why you would chose one side over the other.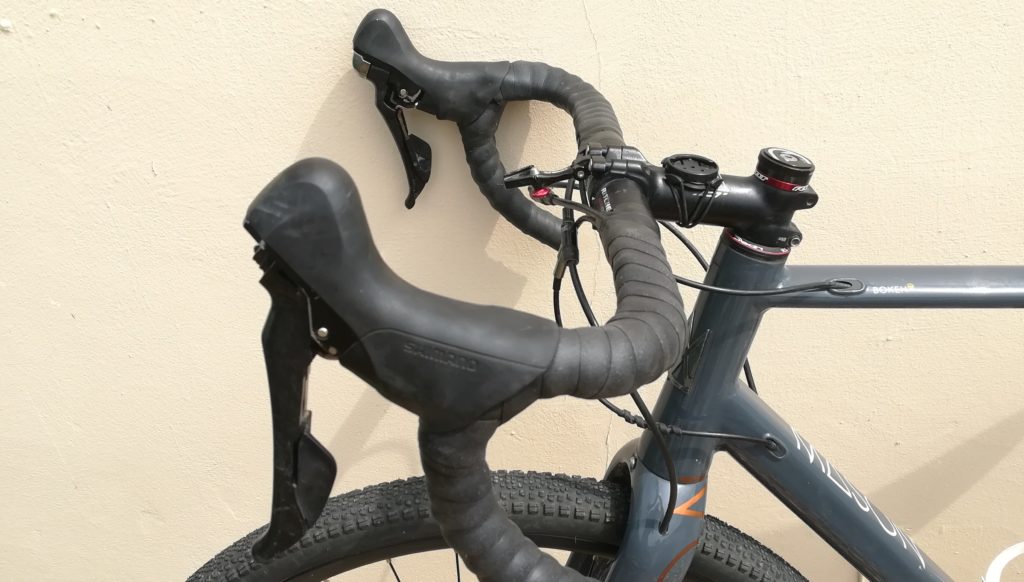 You can reuse it or even move it from bike to bike if you like.
The tape has a natural elasticity so, when wrapping the bars, you can alter the density simply by using different amounts of tension. I rarely get down into the drops, so I pulled it quite tight from the bar ends to the shifters. The tape therefore ended up quite 'thin'. On the tops and around the hoods though, I reduced the tension and the finish was thicker and more shock absorbent.
Silicone tape is water proof so it won't get waterlogged on those wet rides (remember them?) You can also wash it!
Going back to my second point…it feels almost tacky when you use it. This aids grip and security when you get tired.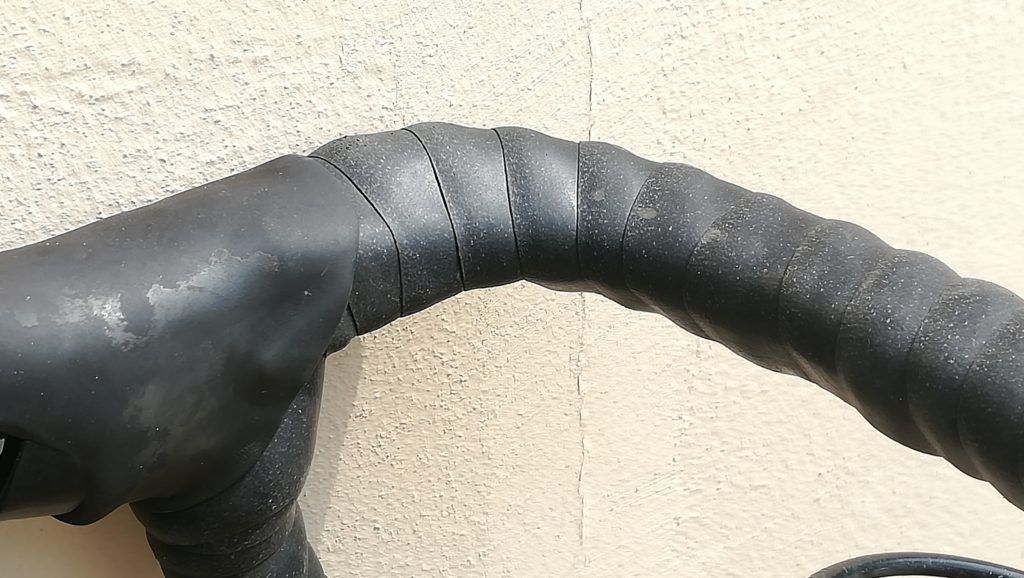 Does it live up to expectations?
You may find that it takes you longer to wrap your bars using this tape than ever before. Why?
Without glue to worry about, I didn't have to fret about the adhesive coming off. It was the tensioning that got me. First time round, I achieved a very respectable finish. Standing back to admire it, I wondered whether it was thin enough in the right places, and thick enough on the tops. It wasn't, so I unwrapped it and tried again. Indeed it took several goes until I got it just right. And this is the beauty of it. I was ultra fussy because I could be.
In use, I was a little concerned that the tape would shift under tough conditions. After several rides in the flatlands, I took it to Wales and Gritfest for a real test.
Pleasingly, the tape didn't shift an inch, even during heavy braking on some of the faster, and bumpier descents. Furthermore, when fatigue set in towards the end of the ride, I didn't have to grip the bars quite as hard because it was so tacky. On loose and bumpy ground, it is good technique to have 'light hands' so indirectly, it helped here too.
Interestingly, even with several hundred miles of dust on it, that tacky quality remains.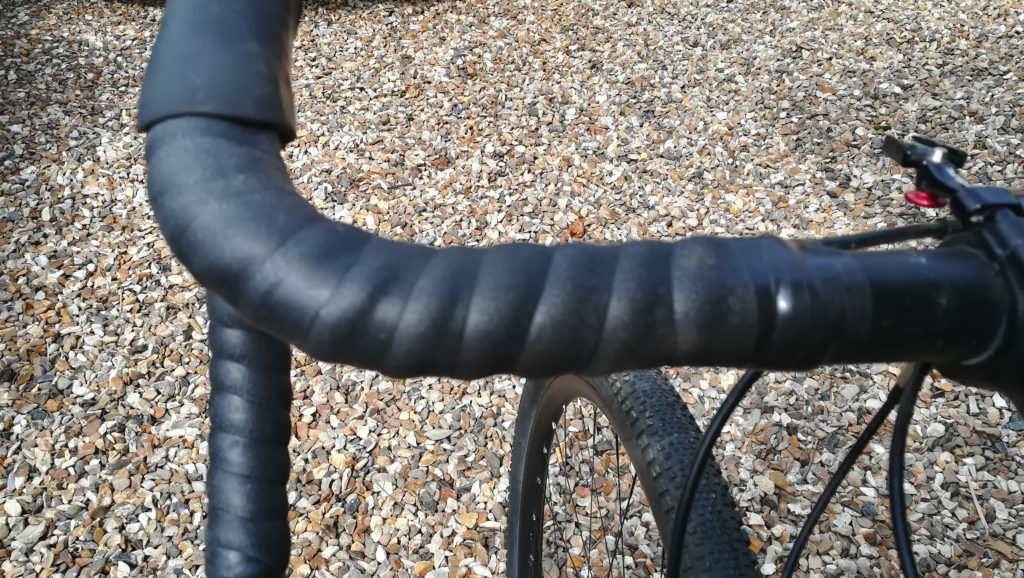 Shock Absorbtion
I like to double wrap my bars so have been sent an extra couple of rolls of tape. To be honest, I'm not sure now whether I really need them. Despite the beasting at Gritfest and many offroad miles since then, my hands have never felt sore.
Genetic will be releasing some silicone pads later this year so it will be interesting to see whether they are better than the double wrapping approach or just superfluous!
Conclusion
At £22.99 this is really worth your attention. I'm not sure I'll be using anything else for quite some time.
Oh yes, it is available in five colours so you should find a shade to suit your bike.
Update
A few months of concentrated riding and the tape has begun to suffer. It seems to be susceptible to tears and nicks from prickly undergrowth. The shoulders of the bars (where I spend a lot of time) have begun to scuff up and it isn't looking as smart as it did.
I can of course, reverse the tape but I fear that the little tears and cuts would grow. So I am leaving it alone for now.
I believe the tape would suit a dedicated road bike a lot better. The constant attrition of dirt, dust and thorns seems to be too much for it. I have therefore reviewed the rating.
Last modified: 6th September 2018