GBDURO 2021 is currently underway as I write this, in a new format compared to the 2020 edition. This time in stages that break up the monumental route from Lands End to John O' Groats.
A mandatory rule of self sufficiency in the 2020 edition saw riders having to carry all their food for the duration of the race and also retain the packaging. A ruthless hurdle to add to an already ruthless course that few managed to conquer, but Gail Brown, 3rd place finisher of last years GBDURO and all around outdoors-woman spoke to us about this years race as our third rider in this race themed trilogy of "its all about perspective"

So Lets start off with a classic shall we? What was your first bicycle, and who is Gail Brown?

As soon as I was able, I used to sit on one of those teeny tiny seats on the cross bar of my mum's bike. I guess that's not technically my bike but it's definitely how I learnt to balance!
Right now I'm a physio, currently based in Bristol. I describe myself as an enthusiastic cyclist as I don't really fit into any of the pigeon holes of cycling, I'm happy being curious and continuing to dabble in lots of disciplines. The consistent theme being that time spent moving around on two wheels usually makes me feel good. 
Do you remember your first bikepacking experience? How did it go?

It might seem a bit mad but I think technically I only started bike packing once I'd signed up to race Transcontinental. However I'd built up skills by doing other things; cycle couriering, touring both in the UK and in Europe, being a mountain leader and going on expeditions and just generally growing up with an outdoorsy family gave me lots of experience to build on. 
My first bike packing experience was a training ride from Bournemouth, where I lived at the time, to my Grandparents who live near Lancaster. I remember it being awesome but the weather was a bit wild and I arrived absolutely drenched, my nan thought I was crackers. 
What kind of lessons did you learn early on that changes how you approach trips now?

I think my most valuable early lessons were to do with taking care of myself properly. It can be tempting, especially when riding to a deadline, to rush things. However I've learnt that it's better to slow down and take time to make good choices from basics like eating and drinking enough to taking time to think ahead to what you'll need for the journey ahead.
Where did long distance cycling start for you?
– Long distance is so relative to each individual's cycling journey, when I started mine, 40km was a really long ride. I don't think I ever imagined I'd be cycling distances like 4000km. I just got curious about going further and found that I really enjoy the longer journeys both physically and mentally. That said, I don't always feel the need to go far, it's just cool to know that I can.


Currently there are a pool of riders still tackling the GBDURO route, a race that you finished last year, albeit with a slightly different twist. What was that race like?
– Last year I rode the self-sufficient version of GBDURO which meant that we had no checkpoints and we weren't allowed access to anything other than what we had brought on our bikes, apart from water which we could fill up from outside sources. 
I've just got back from helping at this year's checkpoint 1 and it's been so interesting to contrast the rider's experiences with my own. I think both format's are challenging in their own ways. Last year there was no rushing to get to checkpoints in time or to get to shops before they closed. I had very few choices to make as I'd got all my food and accommodation with me, so in some ways I had a much simpler ride. That said, the payoff was that I had a much much heavier bike that handled like a tank and I also didn't get to experience the amazing camaraderie I saw at the checkpoint where everyone gets to have a good chuckle at the ridiculousness of the challenge and share their stories. I did like the self-sufficient format though, it made me feel like I was on an expedition through the UK instead of a bike ride.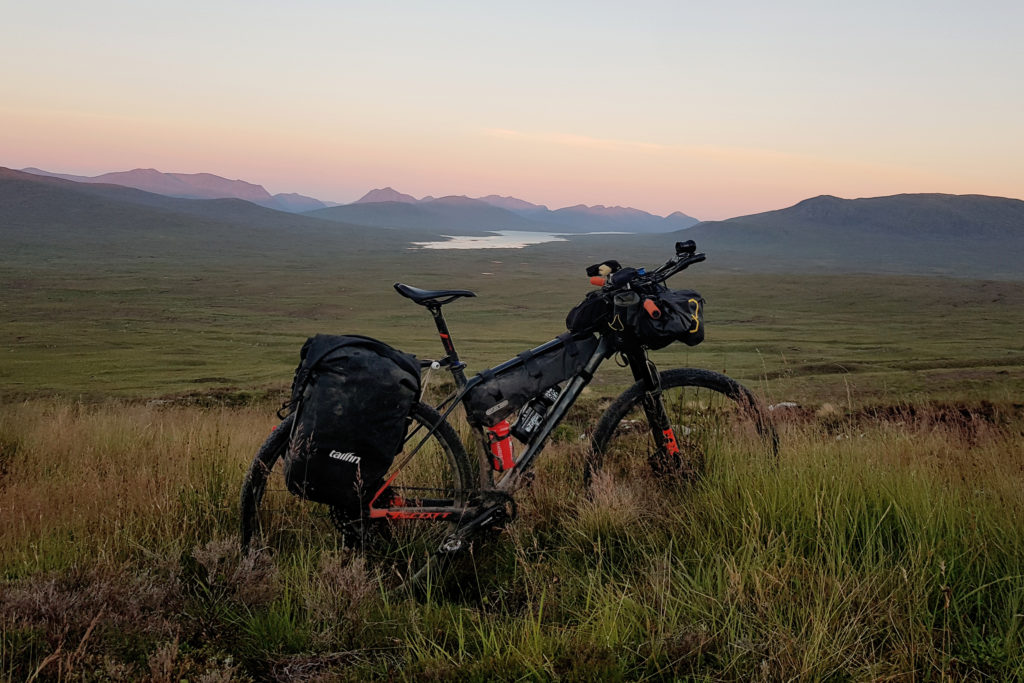 Its beyond awesome to see GBDURO has a level playing field with an almost 50/50 split between male and female riders on the startline, im gonna throw it out there to say that you have inspired a great many of the women to make it to the start line this year, so how does that feel?
-The GBDURO gender split this year is FABULOUS! I'm so happy to see so many badass women smashing it and having a good time. The atmosphere at the checkpoint was so good for an equal split. I'm not sure I can claim much credit for this year's numbers, it's just as much the great media from Breakaway digital and Racing Collective that has been floating around all year. But regardless, it's so great to be a part of the growing community and hopefully inspiring a few more people, especially women, to try getting stuck into cycling adventures. Although it's such a positive move, I know that the applications (I think the race had 200 or so) were still mostly male. I think that, and the gender split in most other races, shows that for the majority of women, this kind of cycling is not an option due to all sorts of barriers or simply isn't even on their radar, so there's always room for progress. Hopefully, the coverage of this year's race will help!

Thanks so much Gail, really great to chat, are we likely to see you lining up at any other race before the year is out?

I'm tentatively preparing for the Atlas Mountain Race in October. If it goes ahead I think it will be such an incredible ride! The remote, arid mountains will be a completely new environment for me, I'm really looking forward to the challenge. I'll be using the same hardtail I completed GBDURO on…happy with the rest of it 😊 but I might say… suspension forks, because I want to be able to feel my hands after the race.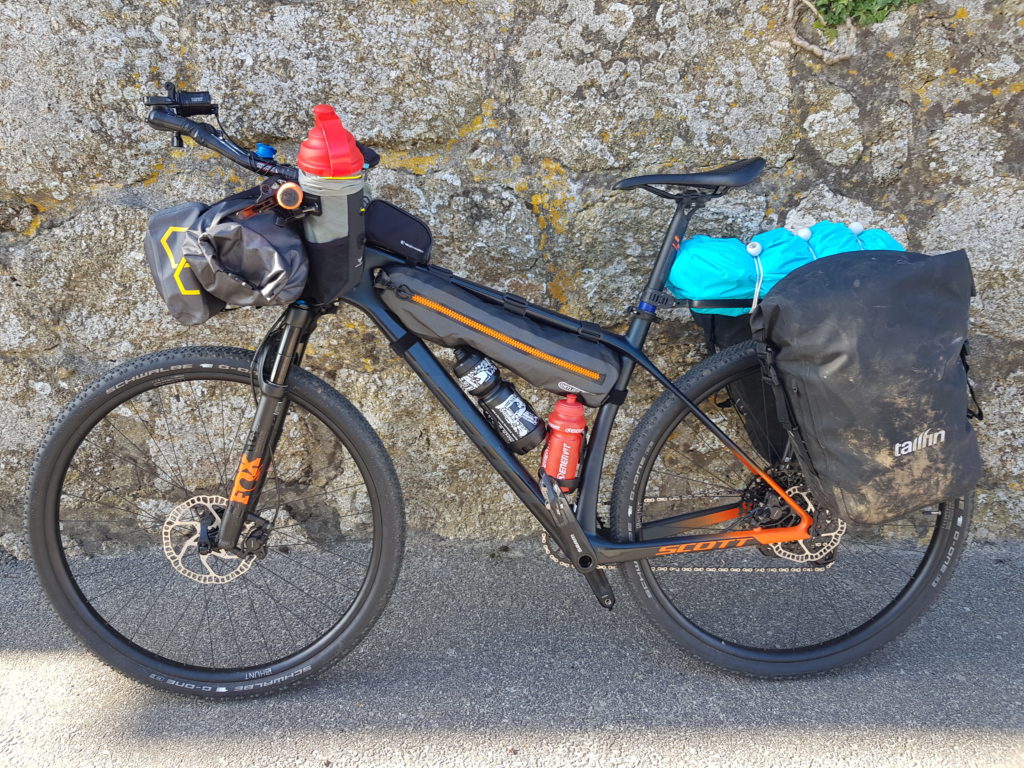 Portrait Images courtesy of Steve Sayers
Last modified: 21st August 2021