Features
The Galibier Roubaix Long Sleeve Jersey is a medium weight long sleeve jersey which comes in Black or Very Orange. Features include a full length zip, plenty of reflective detailing, three main and one security pocket. There is also a silicon gripper around the hem.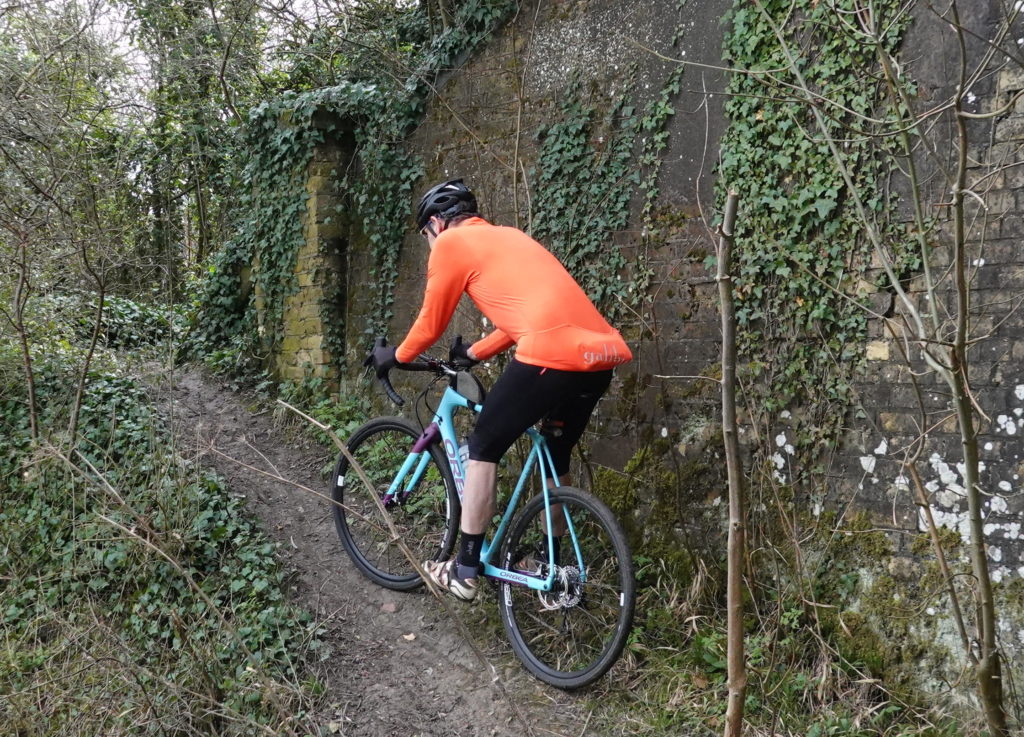 The cut is slightly looser than a 'race fit' but certainly not baggy, which allows a flexible approach to layering. I have combined it with either short or long sleeved base layers and a gilet when necessary. As such, I have been perfectly warm in a variety of conditions.

The body is long enough to keep your lower back well covered. The sleeves are a touch on the long side but, I like this. It eliminates that annoying gap between sleeve and glove and helps prevents cold wrists.
The zip is not as chunky as I would like but I have not had any problems yet. (As a serial zip killer, this is quite a feat!) The tag is nice and chunky and I have never had a problem undoing the zip on the fly, even when wearing gloves.
Very Orange
Spring is the season where Nature dresses in yellow. As such, I have often found that high viz yellow is less obvious (to drivers) at this time of year, as there is simply so much of it about. Bright orange will provide a greater contrast against a yellow heavy background and will not blend in, so it should make you more visible. Believe me, "Very Orange'" is seriously bright and is visible from quite a distance, even in relatively subdued lighting.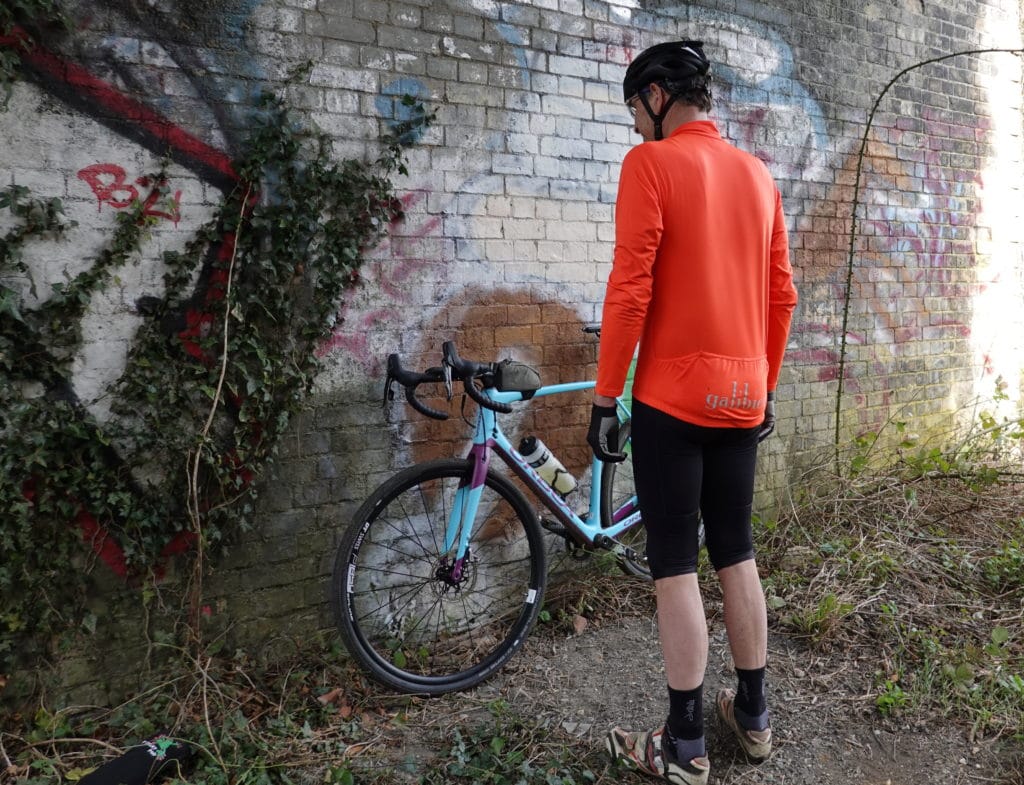 The pockets
The rear pockets have a strange configuration. The central pocket is deep and (very) wide while the 'side' pockets are actually quite small and shallow. The entrance is cut on a bias and I must admit, I don't really like the design. Maybe they would be better if they were a tad deeper.
Conclusion
Galibier have once again delivered a quality garment at a good price (£39.22). It isn't perfect (the pockets), but it has become a firm favourite since the New Year.
Last modified: 16th March 2019