Galibier Peloton lightweight bib shorts
New for this season from Galibier, there can't have been a better summer to try them out.
'Our lightest ever bib short, constructed from four technical fabrics, to ensure maximum comfort and performance in the summer sun.'
I have had a pair of these shorts since they hit the market and have worn them practically exclusively since the end of May. They have carried me through dust and sand, up mountains in Wales and across the parched Brecklands of Norfolk and fens of Cambridgeshire. All the time, the heat has been way outside my comfort zone.
Summer weight
The test objective was to establish whether the shorts would leave me hot, sweaty and uncomfortable while riding in the heat, or as cool,dry and as comfortable as one could reasonably expect. From that perspective, they have been an outstanding success. On short rides and on long days in the saddle, on and off road, I couldn't have asked for better.
I have always got on with the chamois on Galibier shorts. Apparently the pad used on this garment is a development on the previous ones. I can't say I noticed, because they have all been comfortable. As usual, there is no slipping and sliding around and I seem to have avoided any numbness or chafing while riding. Also conspicuous by its absence, is any rucking up of the (chamois) material. I have had much more expensive shorts fail in this way as the stitching 'relaxes', so this is a definite plus.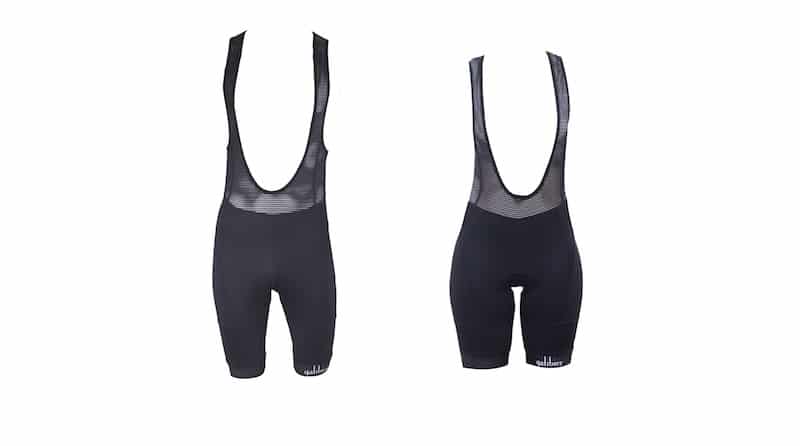 Sizing
Galibier are always consistent with their sizing. If you look at the size guide and it says you are a Large, then that is what you are. It is refreshing not having to double guess your size. We have all been there with 'Italian sizing' so you know what I mean!
Conclusion
In brief then. These shorts are comfortable and keep you dry in the heat, whether you are on a short spin around the block or are in for the long haul.
Galibier provide all the technical information you may desire on their website. Personally, I'm not that concerned if this seam or that is double stitched, flat stitched or whatever. If it is comfortable, that is all that matters.
One thing though…the legs are slightly too short for my preference. Although the grippers grip ok, the legs ride up a fraction so the hem ends up an inch or so higher than I like. This observation is entirely subjective and I suspect most people will be absolutely happy with the length.
At £58 a pair, Galibier have once again succeeded in punching well above their weight.
I also have a pair of 3/4 bibs from this range but have yet to try them – it is just been way too warm!
Last modified: 26th January 2019