A three quarter length bib knicker with a difference.
At this time of year it is quite common for early mornings to be quite cold, but for the temperature to rise significantly as the morning progresses.
While it may initially be too cold for shorts and knee warmers, within a hour or so this combination will be overkill. It is far too soon to consider wearing 'thermal' garments. So, if you don't want to overheat with the knee warmer option and, like me, prefer not to stuff such bulky items in your pockets when it heats up, what do you do?
It is a bit of a conundrum, and one to which there seems no obvious solution. Until now….possibly.
Just warm enough
The Galibier 3/4 Peloton Bib Knickers are fundamentally the same garment as the Peloton Lightweight Bib Short reviewed here. The same high quality construction and chamois are in evidence with the only notable difference being the length of the legs, which finish just under the knee. I think it is fair to say that pretty much all of the comments I made about the shorts, apply to the 3/4 Bib Knickers. This is a good, high quality garment at a competitive price.
The legs are made of the same, light weight material, as found in the shorts. Just enough to keep the chill off your thighs and knees. As the day warms up though, you never get too warm to become uncomfortable.
I have used these on a 6 hour plus, gravel ride of 100 miles, evening blasts of two hours plus and road rides of 70 to 80 miles. Probably the best thing I can say is that I never noticed I was wearing 3/4 length shorts.
I really rate these and think they are probably ideal for late summer/early autumn rides. Once again, Galibier have designed a garment that is rapidly becoming a 'go to' option. An incidental benefit is that they afford some protection against the nettles that appear to line every trail at this time of year.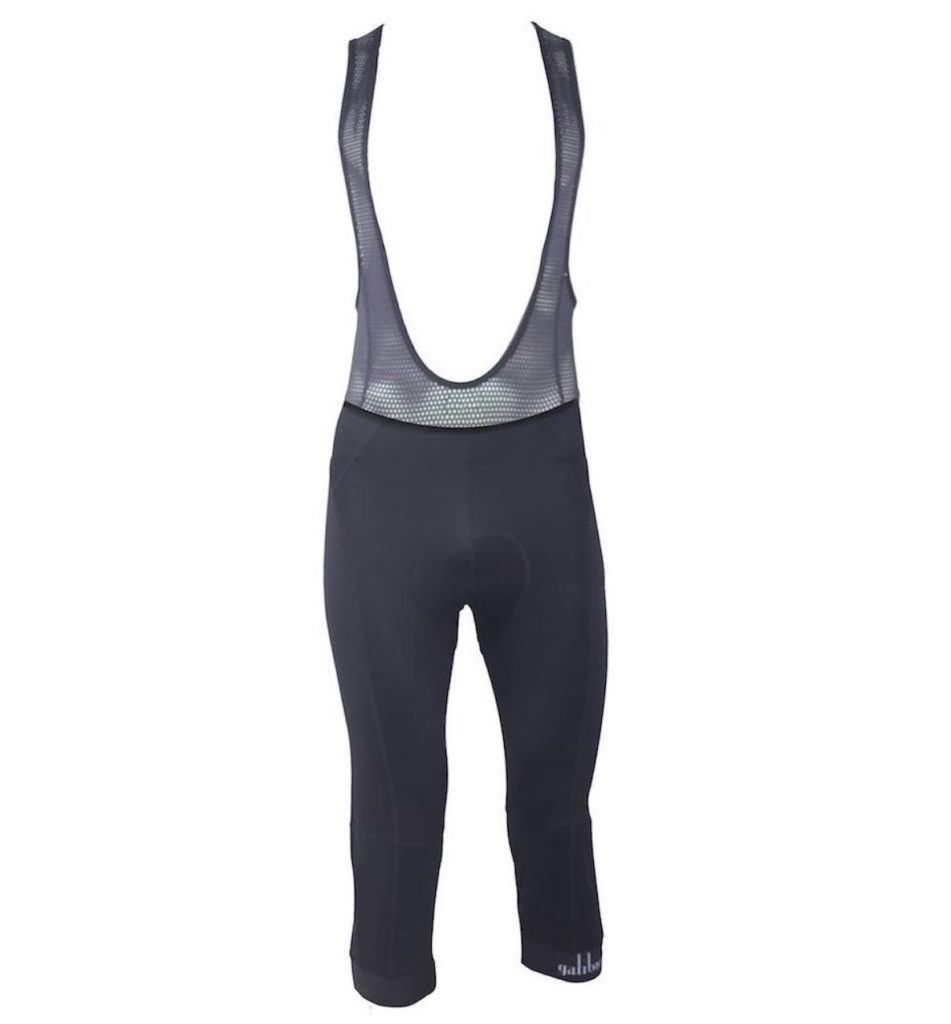 Fit
As I have mentioned before, Galibier are spot on with their sizing. Stick with what the size chart tells you and you won't go wrong.
One small criticism though. I have noticed some material bunching behind the knees, but the fabric is so thin you don't really notice it.
Conclusion
I love these, and thoroughly recommend them. Beware though, in a couple of months you'll probably have to put them away until spring!
Last modified: 26th January 2019