Halo Carbaura RC Carbon Wheels
RRP £999.95 – £1,049.95
Carbon road clincher rim and disc brake wheelsets, available in 35/50mm depths
www.halowheels.com
Why review road wheels on a 'gravel' site?
Increasing numbers of top end 'gravel' bikes are being promoted as versatile bikes that can do everything, including being fast road bikes. The idea is that they are but a wheel change away from any one persona. With this in mind, it therefore makes sense to review some premium road wheels as they may find themselves on a 'gravel' bike masquerading as a racer come the summer.
The wheels on test are the rim brake version and were hooked up to a Trek Emonda.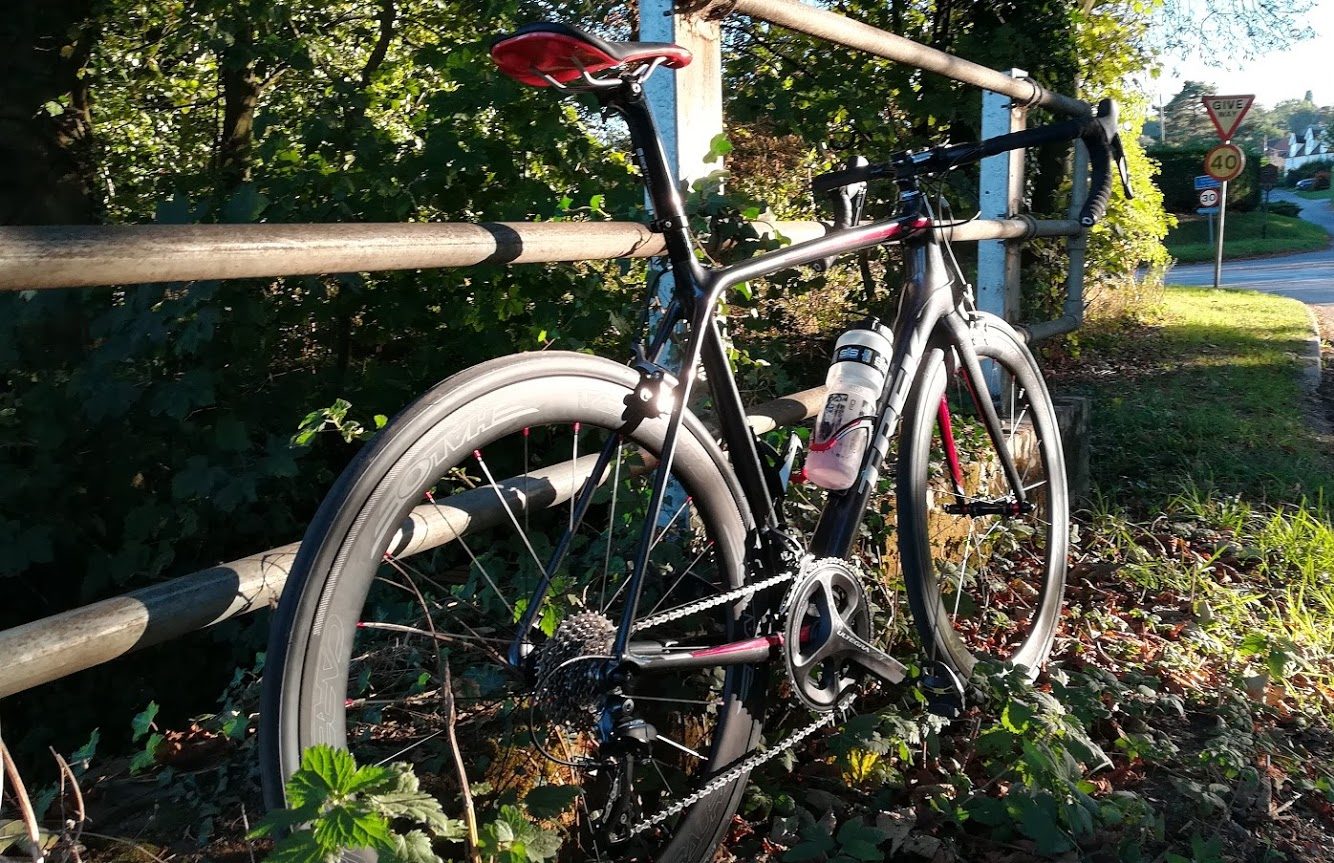 Halo… Premium road wheels?
I have never really associated Halo with top quality road wheels. For me, they have been all about hardcore MTB. Tough, uncompromising and bullet proof. I was therefore pleasantly surprised when we received their excellent gravel wheels the Vapour GXC a few months back and very impressed when the Carbaura RC wheelset arrived.
Halo have upped their game considerably of late. If you haven't looked at them before, it is time to put that right.
First impressions
This isn't a full review, that will come after many more miles.
I have taken these wheels out for several shortish rides – up to two hours, and a 70 miler.
The terrain has been as varied as Suffolk gets. We don't have any big hills, there's the odd sharp climb but nothing notable. You can however, find yourself gaining height, without a break, for miles on end. And then there are the headwinds! Perfect for testing out those aerodynamic capabilities!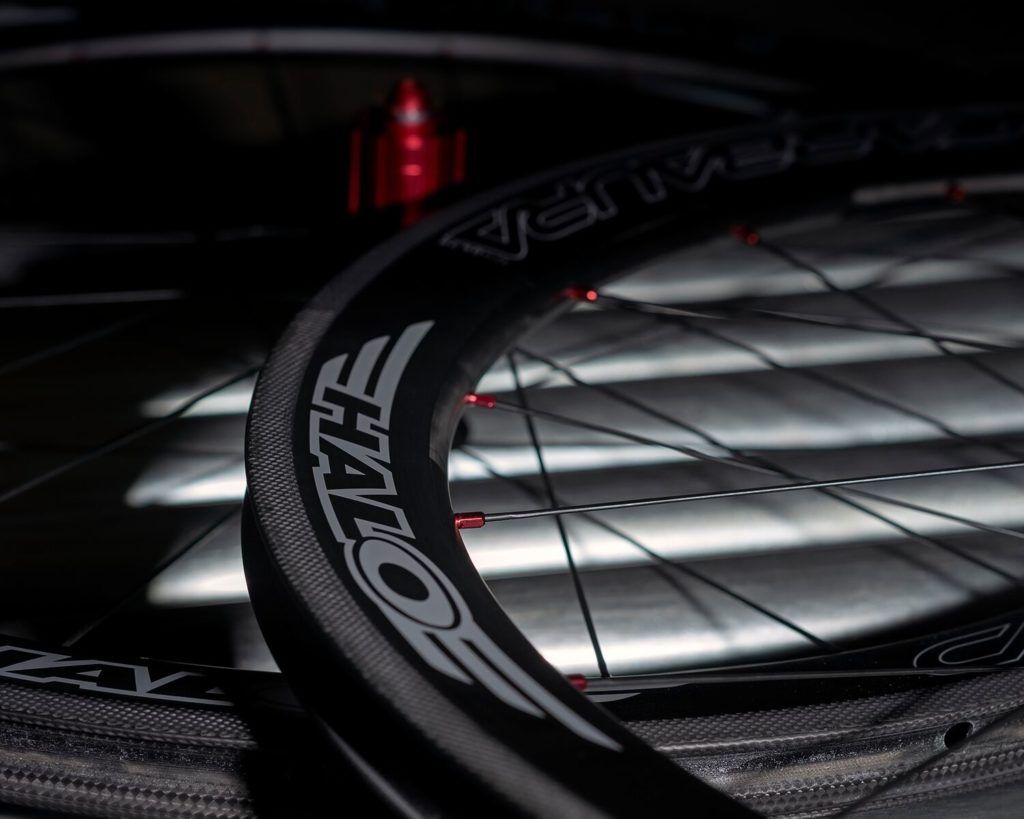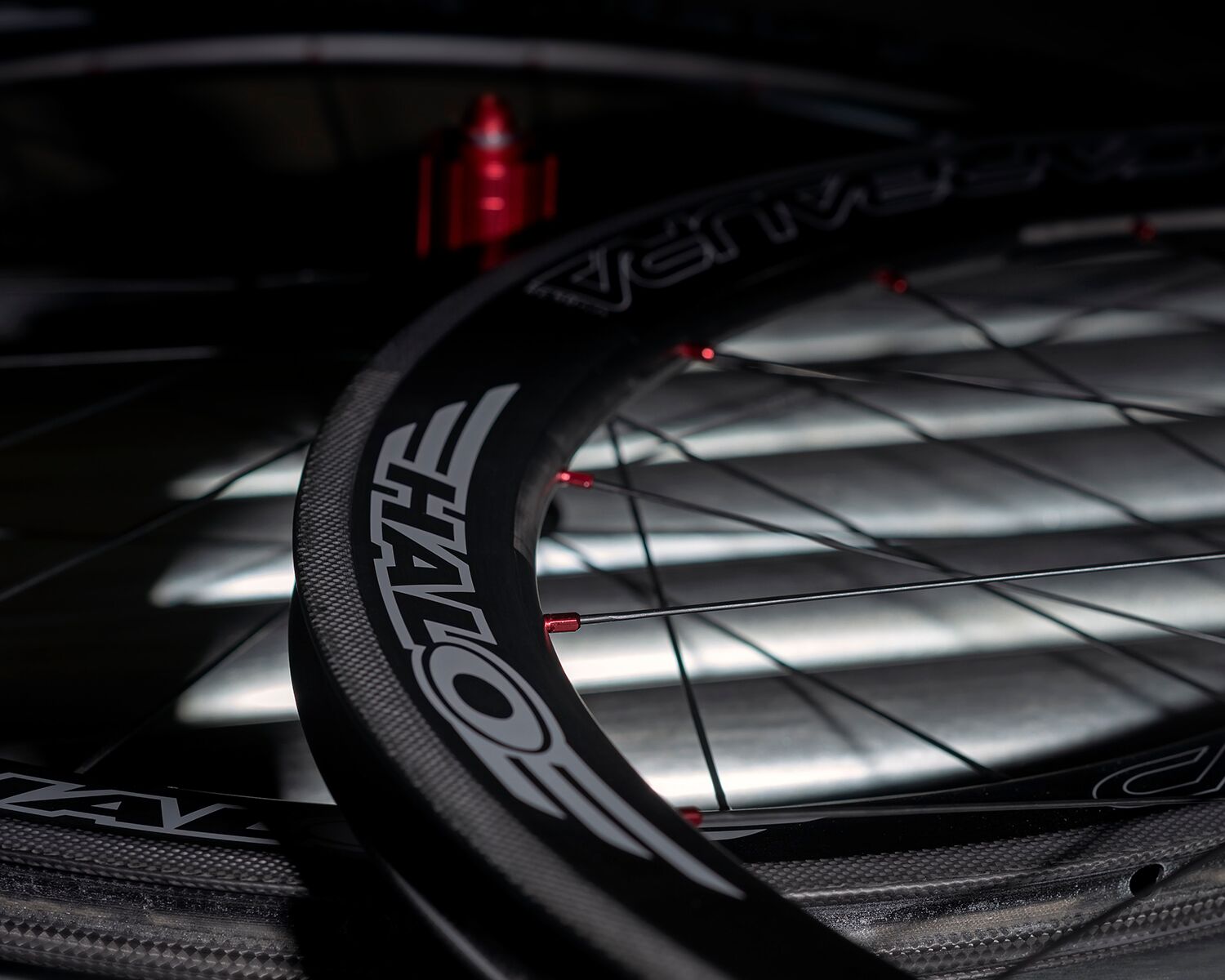 Wheel flex
I am a sniff under 14 stone. At 6 foot 4 I have some very long levers and am quite a 'powerful' rider. If there is the slightest flex in a wheel I can usually find it.
The rims are very stiff. I have tried red line, out of the saddle, sprints, as well as giving maximum effort in a big gear, up sharp climbs. I have not noticed any deflection at all. The telltale rubbing of rim on brake block has been conspicuous by its' absence.
Getting up to speed
The wheels spin up to speed really quickly. There seems to be a default speed setting of 18mph which you reach in no time. Beyond that, it is easy to get up to race pace and hold it.
The annoying thing about these wheels is that they seem constantly to demand that you push at least one gear bigger than normal. My usual cruising gear is (now) too small for these wheels, I get on top of it far too quickly and need to change up. Once there, I am tempted to do it again. The net result is I end up really beasting myself every time I go out! This is noticeably different to my current wheels which are much less demanding!
On a roll test down a long hill, I noticed that I got broke my normal maximum speed (down this particular lump) way before the end. In fact, when I eased past 40mph I sat up a bit so I might have been able to go even faster.
Fast or not?
Are they faster than 'my' carbon wheels? They certainly feel it. If you exclude the stop/start nature of urban riding (closer to home), my average speed is up by a little over 1mph.
What you need to know – the basics
Your gravel bike may be multi terrain but these wheels aren't. Do not take them down bridleways or tracks!
All the wheels are hand assembled in Ely.
The Rims
The rims are made of Torayca ® T700 carbon fibre which apart from claiming an 'incredible stiffness to weight ratio' is apparently also as environmentally friendly as possible.
Halo have completed extensive Computational Fluid Dynamics testing on the wheels and have found that they are more aerodynamic than their Devaura rims.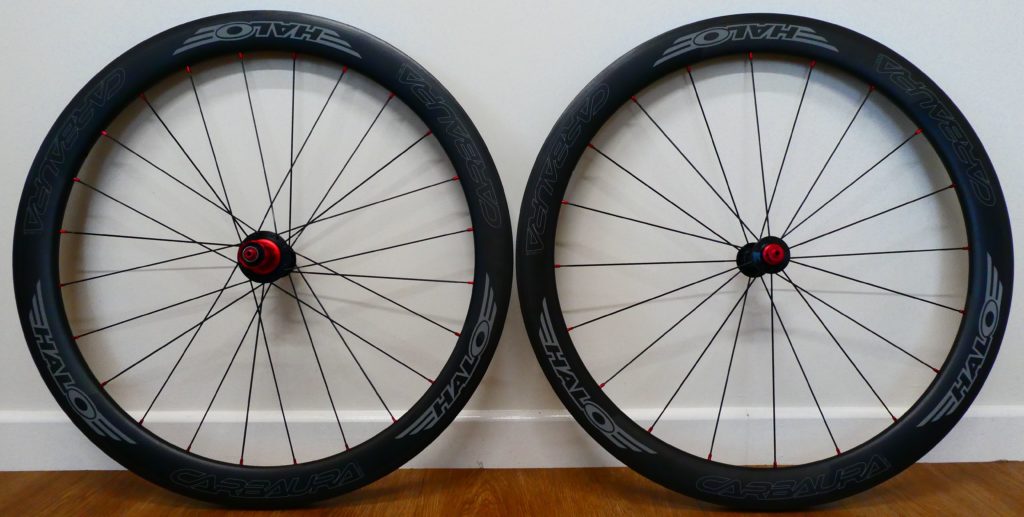 The front spoking pattern is 20H radial, chosen to reduce weight and to be marginally more aerodynamic. (Marginal Gains – remember them?) The rear wheel is 16/8E with two cross on the drive side and one cross on the eight side. Technical warning: Employing this pattern "balances spoke tension by having  eight equally spaced spokes on the flange which is further from the centre, and 16 equally spaced spokes on the shorter side – the drive side on the RCs. A more equal spoke tension increases lateral stiffness (ideal for power transfer on the rear) without the need to add more spokes, thus improving the stiffness to weight ratio".
Most of the technical information can be found on the Halo Carbaura mini site. The main information you need at present though is that they come in 35mm and 50mm variants and are available in disc and rim brake versions.
The Hubs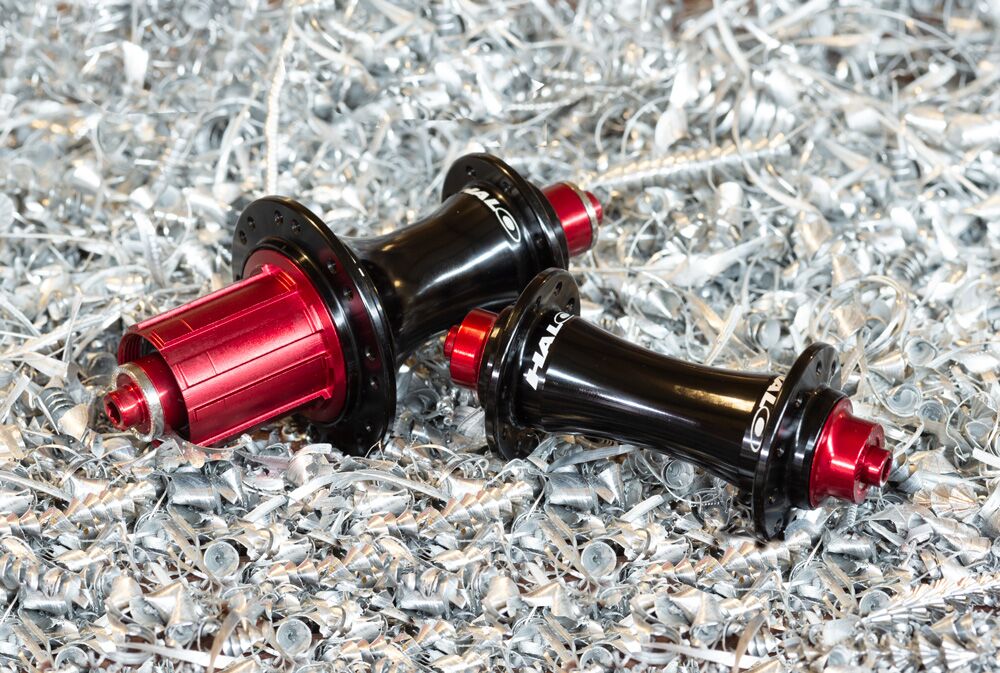 The hubs are a stand out feature for me. I don't think Halo make enough noise about them.
They are designed in Ely and built in Taiwan. The bearings are fully sealed Japanese EZO units.
The RC hubs use the Halo 6Drive system where six, individually sprung, reversed pawls engage simultaneously every 12 degrees (30 points). Engagement is almost instantaneous. 6Drive hubs are available in Shimano HG and Campagnolo freehub options.
The disc variant uses Centrelock rotors, 12mm thru axle or QR options and an XDR freehub if you want it.
All in all, this translates into silky smooth running. You know that feeling when riding seems effortless? From my limited use, this is how they feel!
I am not sure you would want to use these wheels through the winter but I have been assured the hubs are weather resistant enough to be considered for year round use.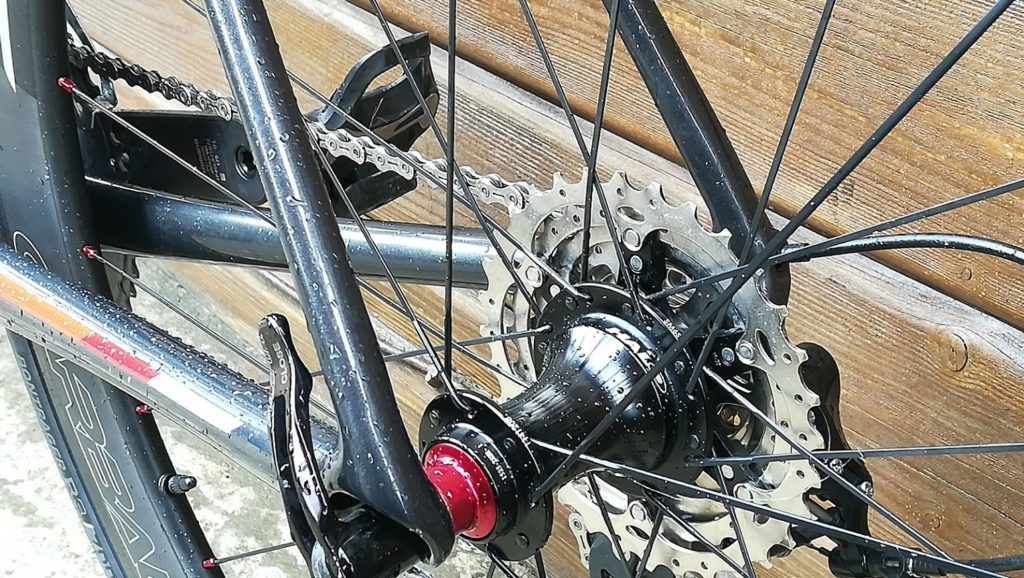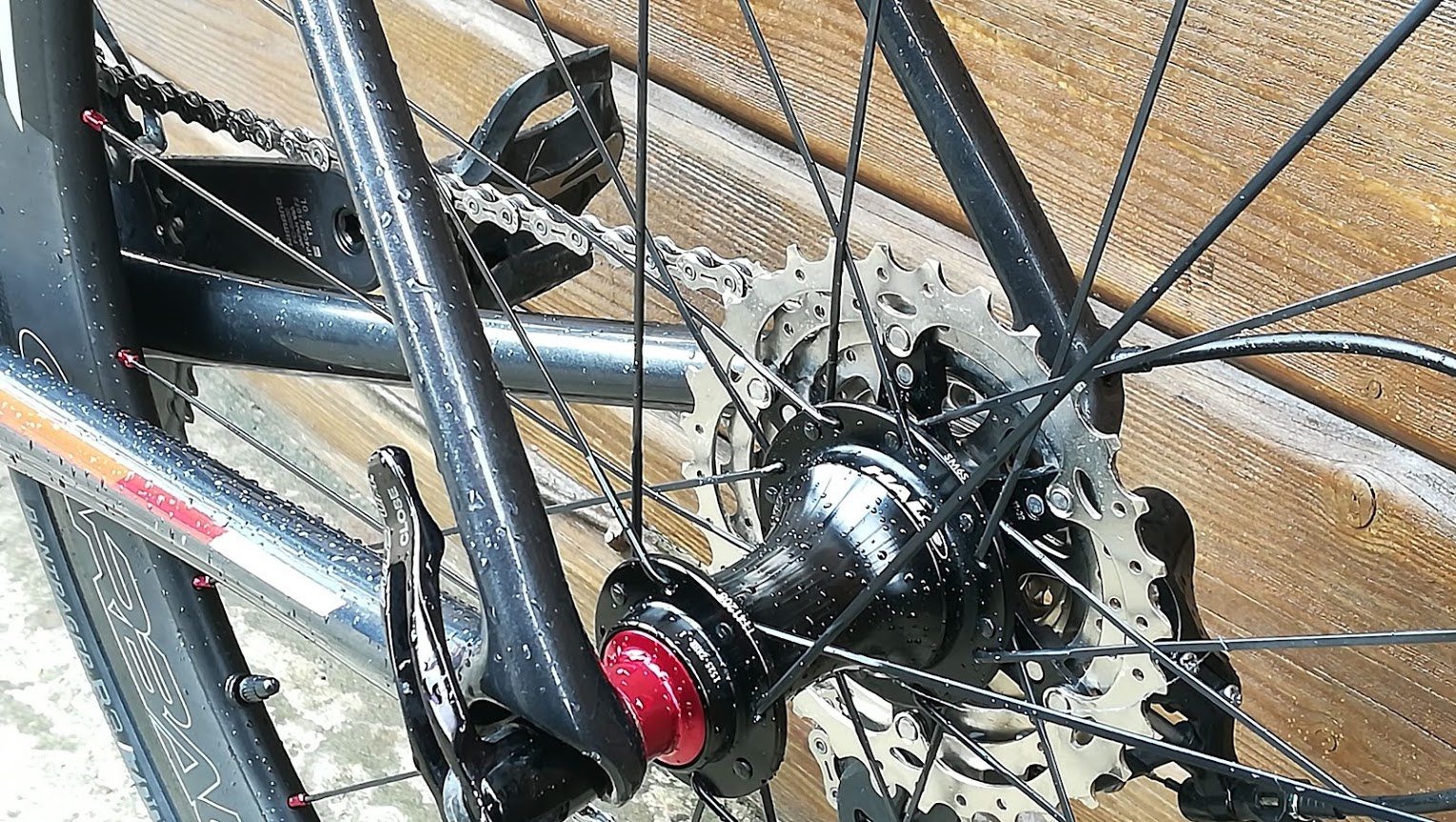 Setting up
Firstly, you will need at least 80mm valves on the 50mm wheels.
I mounted a brand new pair of Bontrager Hard Case Lite 700×28 120tpi tyres on the rims.
I like Bontrager road tyres but generally find them a bit of a struggle to set up tubeless. They are usually hard work to seat and tough to inflate. I was very pleasantly surprised though, when they slipped on with minimal assistance, just thumbs and a little bit of effort for the last inch or two.
The Carbaura RC have proved to be the easiest (tubeless) wheels to set up, road or MTB, that I have ever used… bar none!
Once in place, I inflated them with a track pump. They seated at about 40psi.
I used Muc-Off sealant to plug the gaps.
Inflated to 100psi, the sealant bubbled out of the gaps but soon settled down. I have been running them at 90psi as opposed to my more usual 100 to 120psi. While there was pressure loss for the first few days, it all seems to be stable now. For veterans of tubeless tyres this is probably a familiar pattern. For anyone new to tubeless, this is part of the investment process. It will pay dividends in the long term.
Weight Limit
I understand that there is no rider weight limit as such however, it was made clear to me that the wheels were designed for the lighter rider. At my weight it was suggested that I don't treat them too harshly!  Use this as a rough guide. If in doubt, contact the Halo gurus.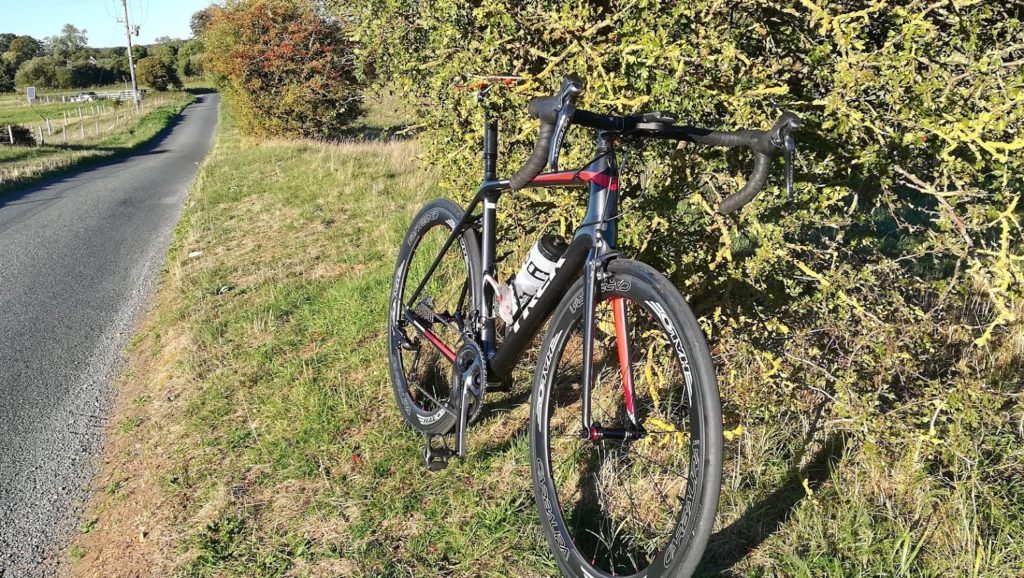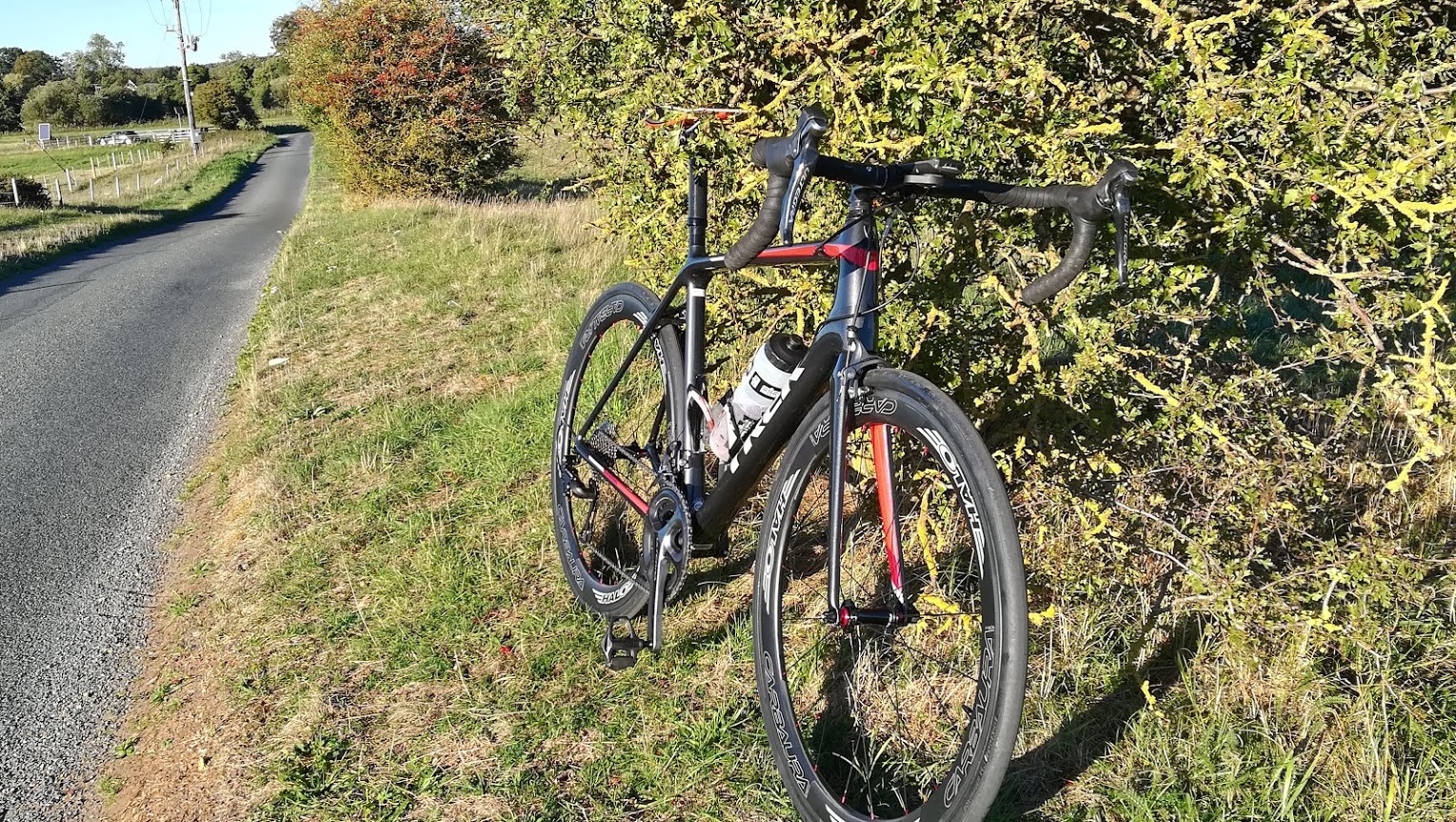 Initial Thoughts
I like them. No, I love them!
They:
Look great (though fewer graphics would be good).
Are stiff and fast.
Hold their speed really well.
Are a doddle to set up if you want to go down the tubeless route.
Head on over to the Halo Wheels website to find out more.
Last modified: 26th January 2019