Kitt Blackman and Jamie Wilkins, have unveiled a series of feature packed, guided gravel tours from their base in Villelongue, near Lourdes. That is the High Pyrenees in case you wondered.
Pyrenees Gravel
If your idea of fun is to ride incredible gravel trails with a lot of climbing thrown in, then this could be just what you are looking for. Guests are invited to stay for self-guided holidays, or as part of a fully supported group tour for the ultimate experience. Either way, you will enjoy fantastic home cooking, including homemade ride snacks and post-ride cakes.
What can you expect from gravel riding in the Pyrenees? Spectacular views for a start and if climbing really is your thing, the trails often reach even higher than the roads. The region may be famous because it is used by the Tour de France, but the Escape To The Pyrenees team promise trails that run uninterrupted for hours with some of the toughest climbing you will find anywhere.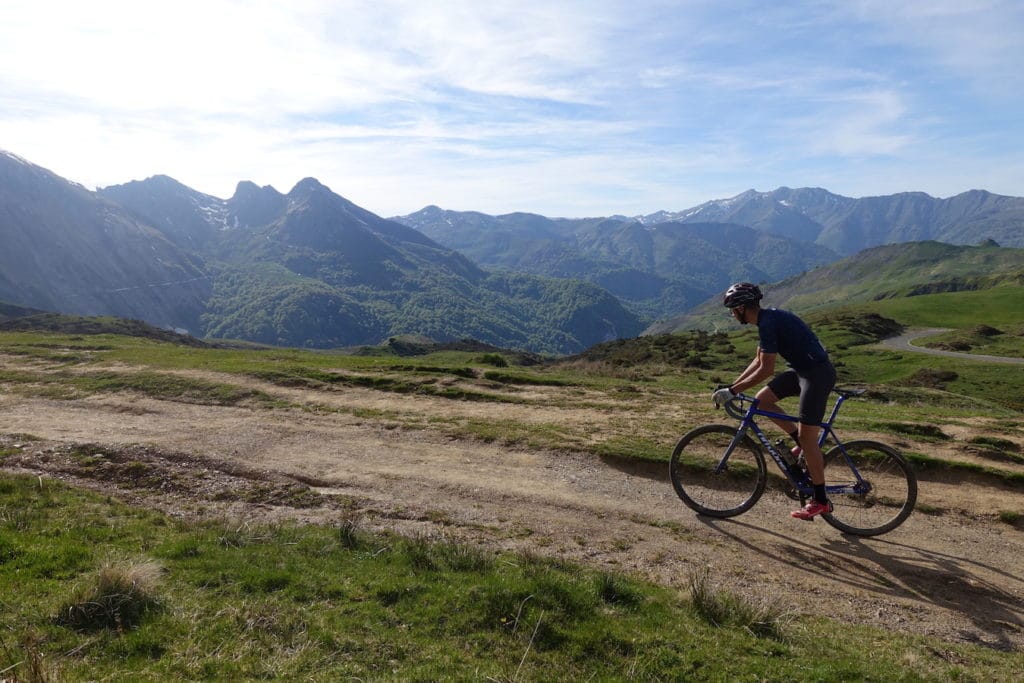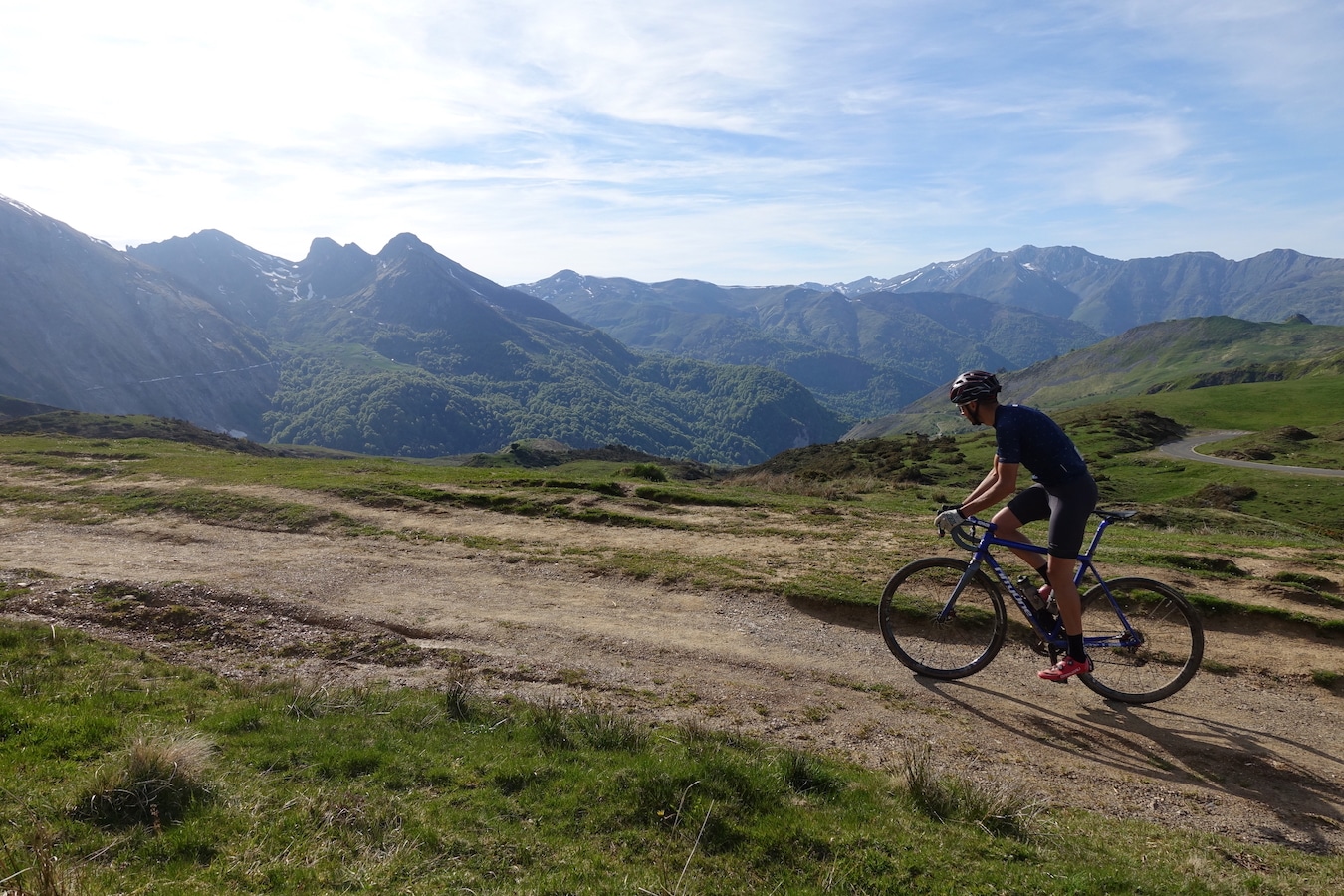 Peak Gravel: 14 – 21 September
The group tour is called "Peak Gravel". The first one runs between 14-21 September 2019. Group tours are fully guided and supported.
The tour includes six days of riding, airport transfers, free sports massage, and all your food (on and off the bike) for a price of €1,450 (sharing a twin room).
Self-guided stays include transfers from Lourdes airport, use of the garage and tools, mechanical support at the house, route sharing, all your food, and the option to add guiding when you want it. This option costs €110 per person per night (sharing a twin room).
If gravel really is not your thing (why are you even on this website? – Ed) but you want to experience riding in the area, road cycling tours are also available in the summer.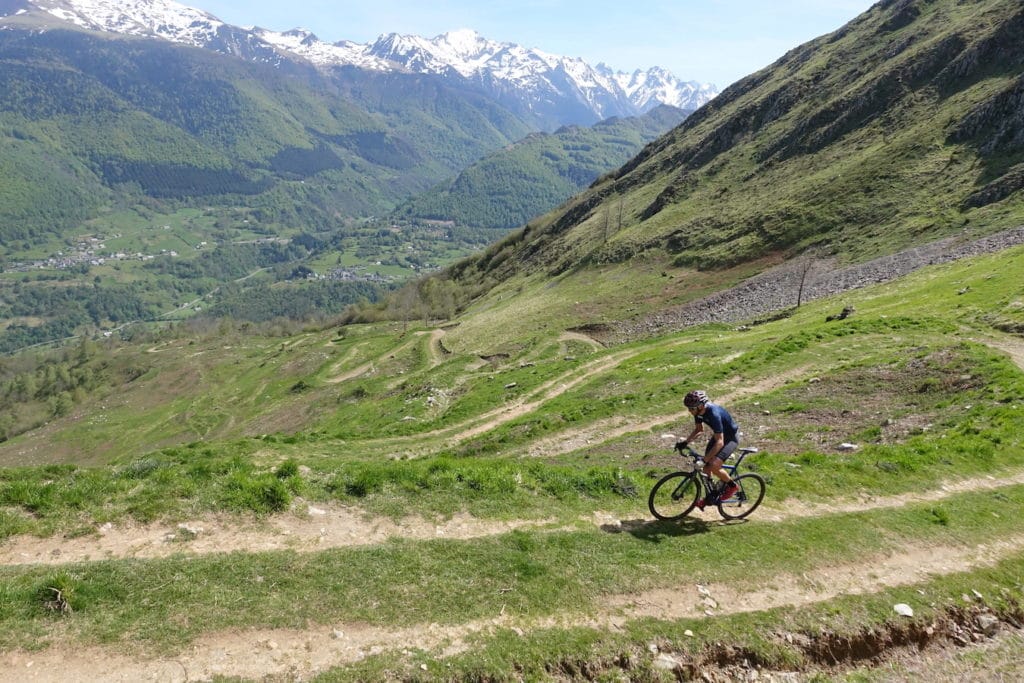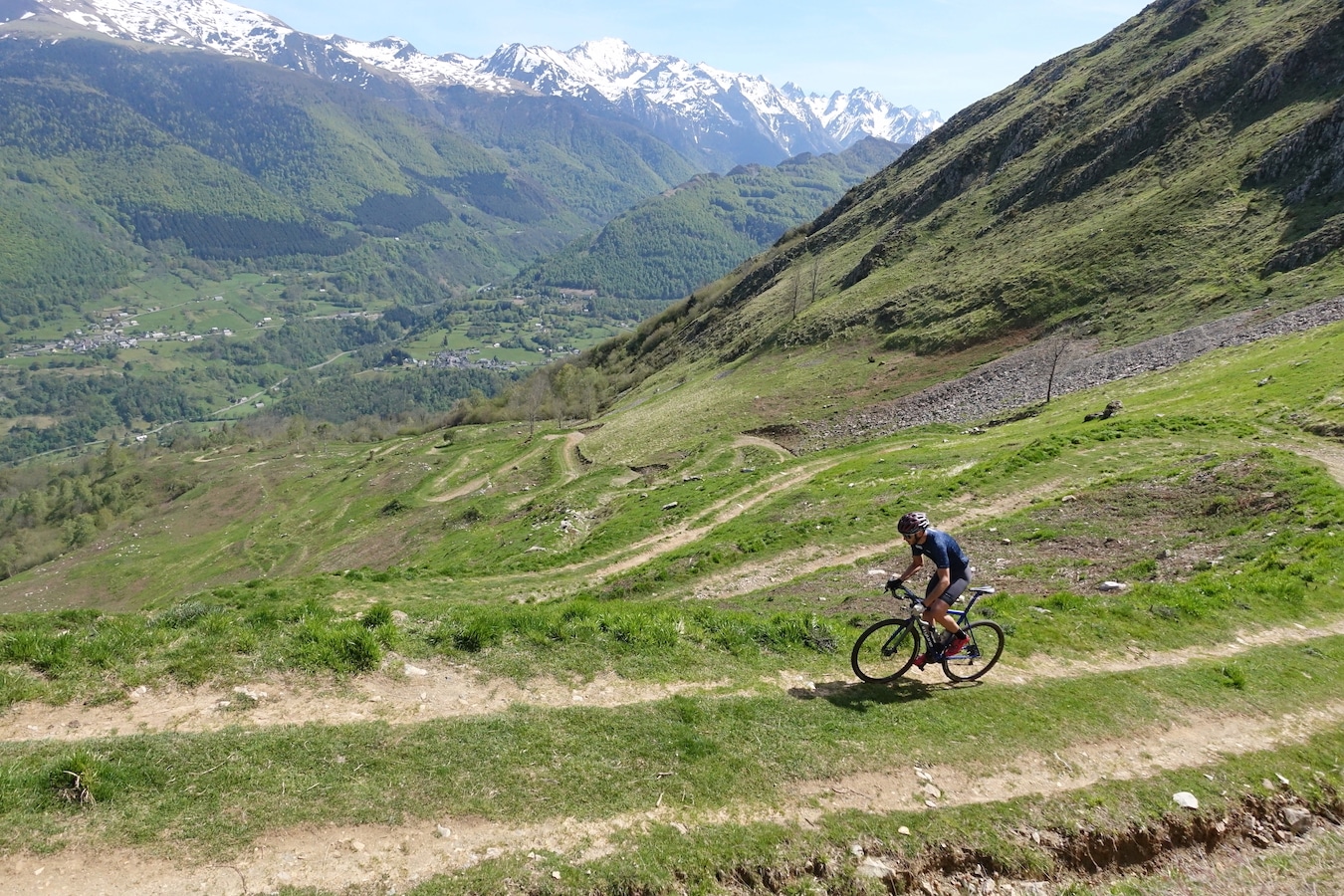 Get out of the UK, Escape To The Pyrenees
Escape To The Pyrenees was founded and is run by Kitt Blackman and Jamie Wilkins from Wiltshire, UK. In November 2018, they left their families and jobs, and moved to France to chase a (gravel) dream.
Kitt: "We want your stay with us to be truly wonderful, so we have aimed to get the details right and include as much as possible. After a day's gravel riding in the mountains, what could be better than a free sports massage, a freshly baked cake, and gourmet coffee or beer?"

Jamie: "During my 10 years as a cycling journalist I was lucky enough to ride all over the world. When I first came to the Pyrenees, I knew that this was the place I wanted to live and to share with others. The gravel riding here is astonishing."
In winter, Escape To The Pyrenees offers half-board accommodation for snow sports holidays. The Cauterets ski station is 15 minutes away and the Grand Tourmalet ski area is 30 minutes away.
A separate, but very important, aspect of the business is autism-friendly holidays. Kitt's brother is severely autistic so we are only too aware how difficult it is to find a suitable holiday location.  We have created a calm and private haven in a beautiful location, with the benefit of full-board catering, to ensure the whole family can enjoy a break. Complete details are on the website.
For more information, head on over to their website at: www.escapetothepyrenees.com
Last modified: 2nd July 2019