Like many events this year, the 2nd Annual ENVE Builder Round-Up has had to think outside the box. Rather than postpone, ENVE have gone virtual with a 'Google Street View' style tour around the exhibition. With more than 20 custom gravel, road and mountain bikes featured, there's something to appeal to everyone.
Follow the link and go on a virtual wander around ENVE's Ogden HQ – www.enve.com/en/builder-roundup/ 
With the ability to virtually roam almost the entire Utah facilities, it's worth taking a closer look. Keep your eyes peeled for the 10 'Hidden Belt Buckles' located on the virtual tour. Spot one and screenshot it for a chance to win 1 of 10 ENVE products!
Dedicated to the Handmade Builders
Tune in to the show launch presentation video below for a taster.
The show is like a mini-NAHBS of sorts. The exhibition list is like a who's-who of custom: English, Fifty One, Mosaic, Breadwinner, Moots, Alliance, and ISEN to name just a few.
Check in with ENVE on Wednesday and Thursday for a showcase on each bike with the builder taking you through the intricate details.
Public Show Schedule
Tuesday, July 28th: Handmade Builder video and VR tour go live on ENVE.com
Wednesday, July 29th: Photo and video coverage of Builder Bikes, Part 1
Thursday, July 30th: Photo and video coverage of Builder Bikes, Part 2
The show is also an opportunity to catch a glimpse of some yet-to-be-announced ENVE products too. Of particular interest to bikepacking types is the new Adventure Fork. The builders themselves have been asking ENVE for a fork with more tyre clearance and accessory mounting options. More details will be revealed soon.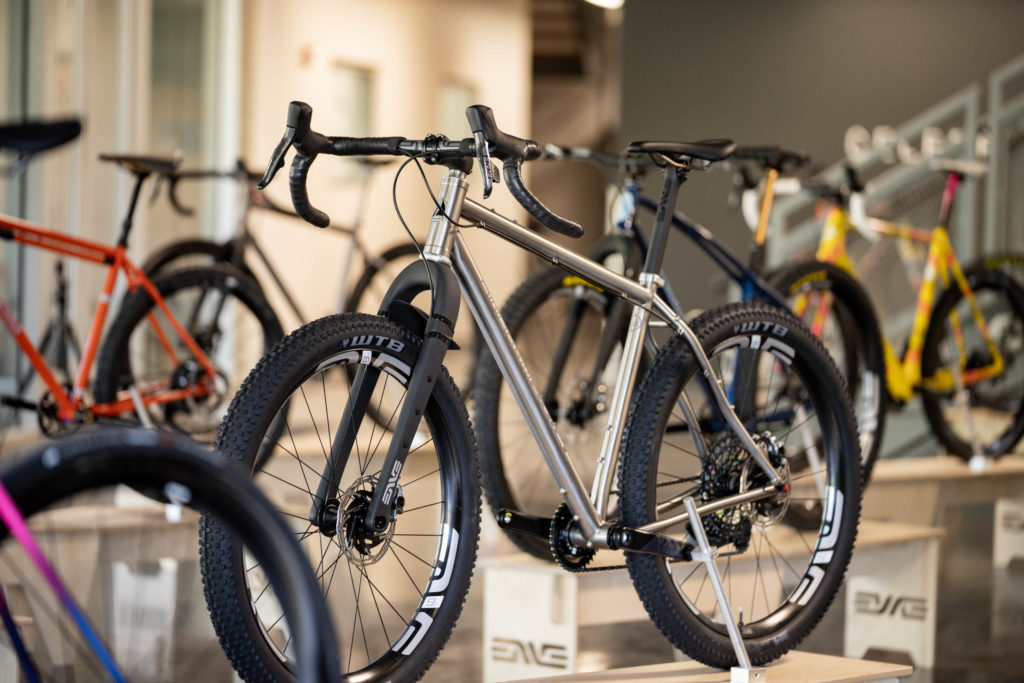 Last modified: 29th July 2020