As hinted at in the recent shots from the ENVE Builder Round-Up last week, here's the official details on the new Adventure Fork. The fork is the result of rider and frame builder feedback. Enabling ENVE to provide the right features and geometry needed for adventure orientated gravel and bikepacking frames.
The ENVE Adventure Fork weighs in at 575 grams but still comes packed with features. Three-pack accessory mounts on each fork leg, axle flip-chips for ride tuning, and internal dynamo routing. Like all ENVE forks, the Adventure Fork is moulded in one-piece from the steerer-tube to the drop-outs. This construction method creates a lightweight fork that is also extremely reliable and strong. Features that are invaluable to the weight conscious bikepacker and gravel adventurer.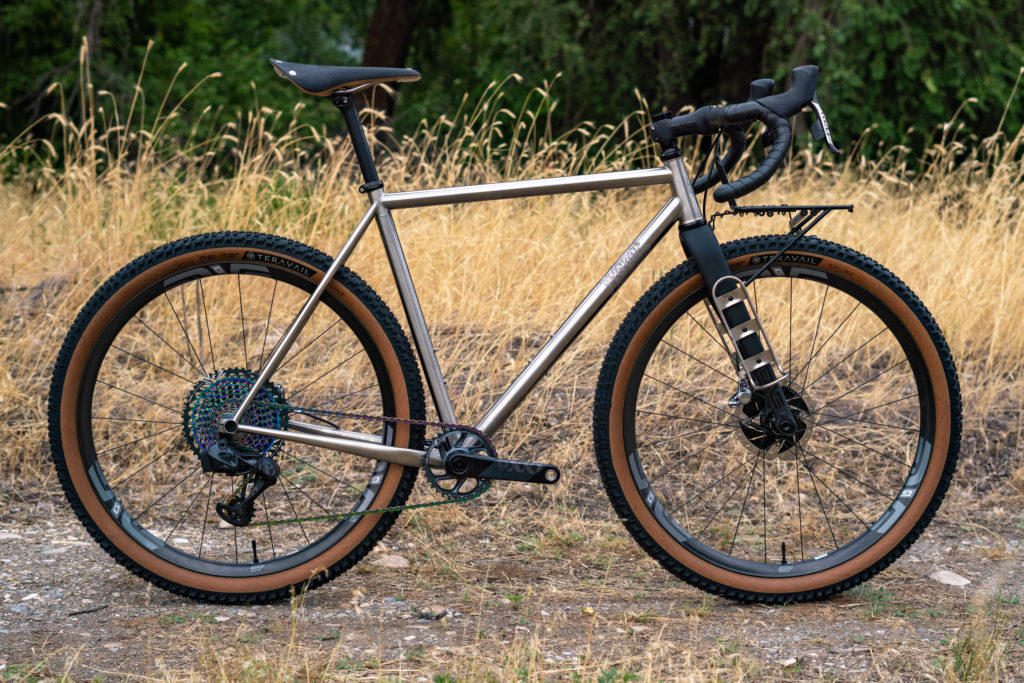 Racer lightness, Adventure Ready
"Like all ENVE products, the Adventure Fork was inspired from time in the saddle. And in this case, our custom frame builder partners. Our frame partners needed an ENVE solution that was both beautiful and functional. Our endurance, adventure, and bike packing athletes and customers needed a fork with more cargo hauling options, greater tire clearance, and dynamo compatibility for when riding in the dark is not optional. The dynamo and brake hose routing is hidden to help prevent snags that could jeopardise the ride," stated VP of Product, Jake Pantone.
The integrated dynamo routing allows for both light and electronics charging capabilities. Like ENVE's mountain forks, the Adventure fork features clever flip-chips that allow the fork geometry to be tuned for different head tube angles and wheel sizes. The two rakes achieved by the flip-chip system are 49mm and 55.5mm. In the 49mm position, the axle-to-crown measurement is 398mm while the 55.5mm rake delivers a 406mm axle-to-crown measurement.
Other features include tyre clearance for up to 2.1" tires on 700c/29" wheel and 2.4" tires on a 650b/27.5" wheel in the 49mm rake position and 2.3" tires on 700c/29" wheel and 2.6" tires on a 650b/27.5" wheel in the 55.5mm rake position.
Maximum load for the new Adventure Fork? ENVE tell us that it is 18kg for the lower and 12kg for the upper mount.
The ENVE Adventure Fork is shipping early October. Retailing at $625 USD, £575 GBP and €700 EURO.
For more information, visit ENVE.com or UK distributors, Saddleback.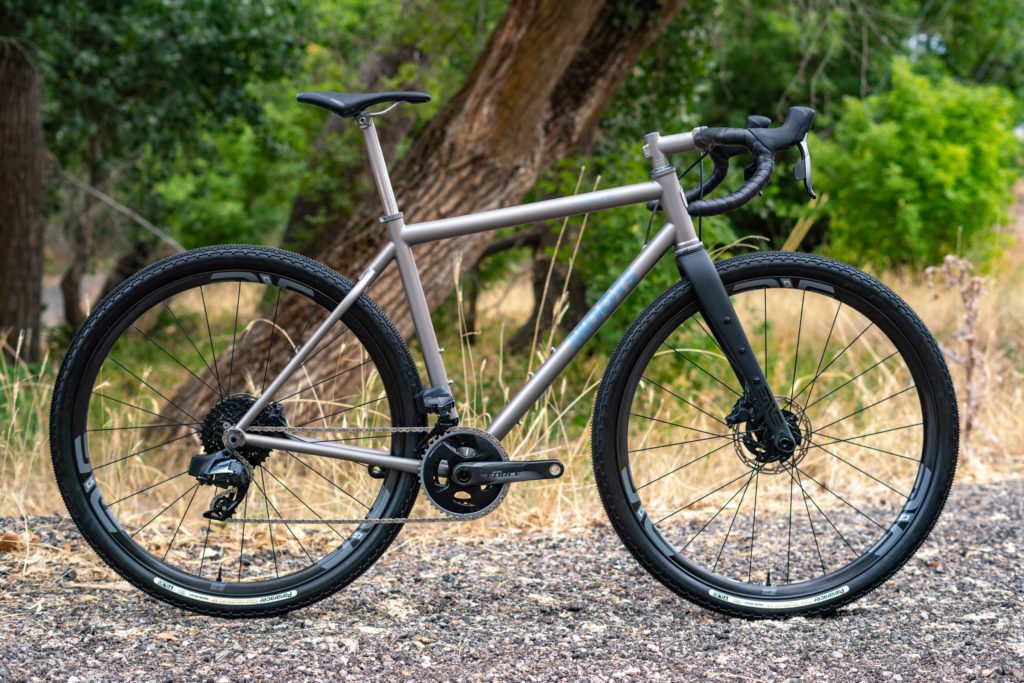 Last modified: 9th August 2020