The Endura Pro SL Primaloft Waterproof Gloves are, Endura claim, their warmest waterproof gloves yet. At a penny off £55, they offer reasonably good value. So, with the mercury now hovering in low, it's time to put these hand warmers to the test.
Premium Fabrics, sensible price
The gloves feature Primaloft Gold insulation which not only provides one of the best warmth to weight ratios but it  also claims to offer good 'breathability'. On top of the insulation they also feature a seam-sealed waterproof membrane, so your hands should be warm and dry whatever the weather has in store for you.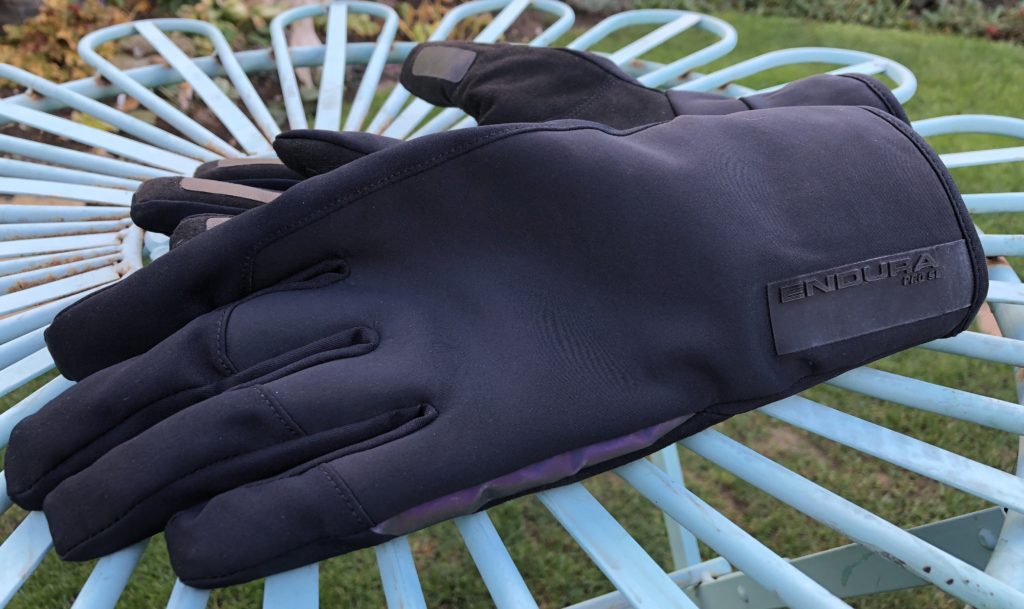 From a styling perspective, there isn't anything to shout about. They're black and the materials appear hard wearing enough that they'll shrug off mud and general wear and tear for a good few seasons of use. Rubberised patches on the palm and fingers provide extra grip in the wet. On the outer edge, reflective patches are a token nod towards night-time visibility.
Internally, the gloves feature a very comfy and soft lining. They're so pleasant to wear that I've been using them on early morning walks with the dog. As they're so understated for a cycling glove, they don't look out of place. To top off the list of positive features, they have extra-long cuffs to slip up your sleeves and keep the wind out.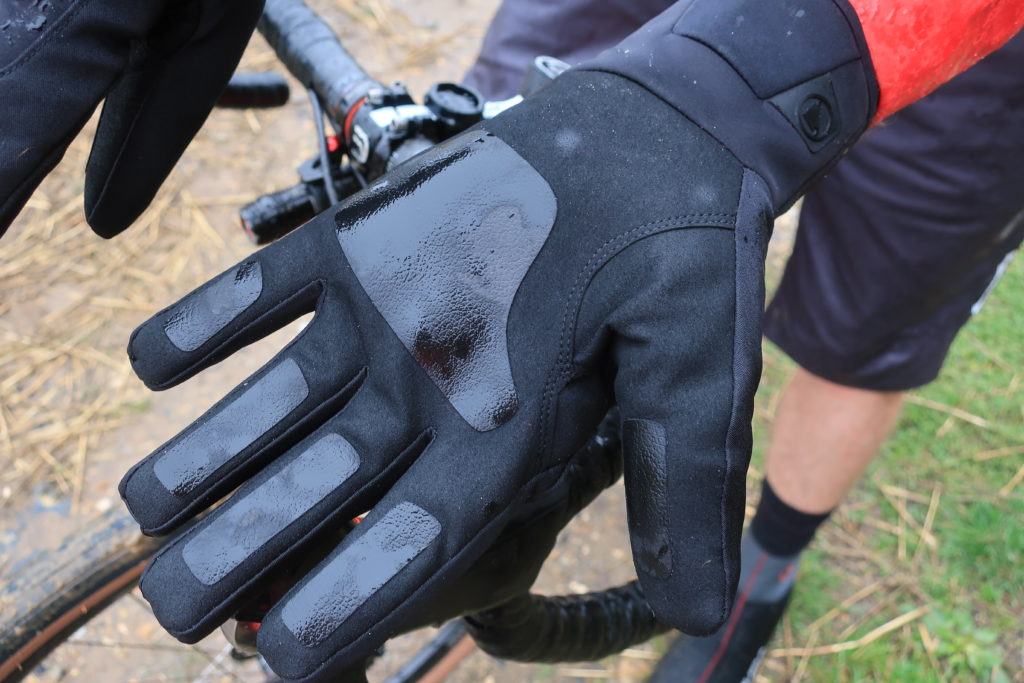 On the bike, in the cold and the wet
As is common with pretty much all thick winter gloves, the fingers do feel somewhat clompy. The thick insulation makes them less dexterous on the controls than a thinner glove, but that is the price you pay for warm hands. The flip-side of that thick padding is that you're unlikely to suffer any hand/palm discomfort when riding over long distance or bumpy trails.
Trying to retrieve things from pockets has to be a carefully considered affair else you'll drop your cargo onto the road. The leatherette grip material on the fingers helps a bit and the gloves are less slippy than others I have tested.
Talking temperatures is a contentious topic. While I might be warm in my lounge with the heating set at 5, someone else will be shivering and complaining. The same goes with gloves. Testing in a variety of conditions, I'd recommend using these gloves for temperatures below 7°c. Anything over this and you'll be sweating it out in no time. The waterproof qualities of these gloves are in no doubt having ridden a number of times in the rain and my hands remaining both warm and dry.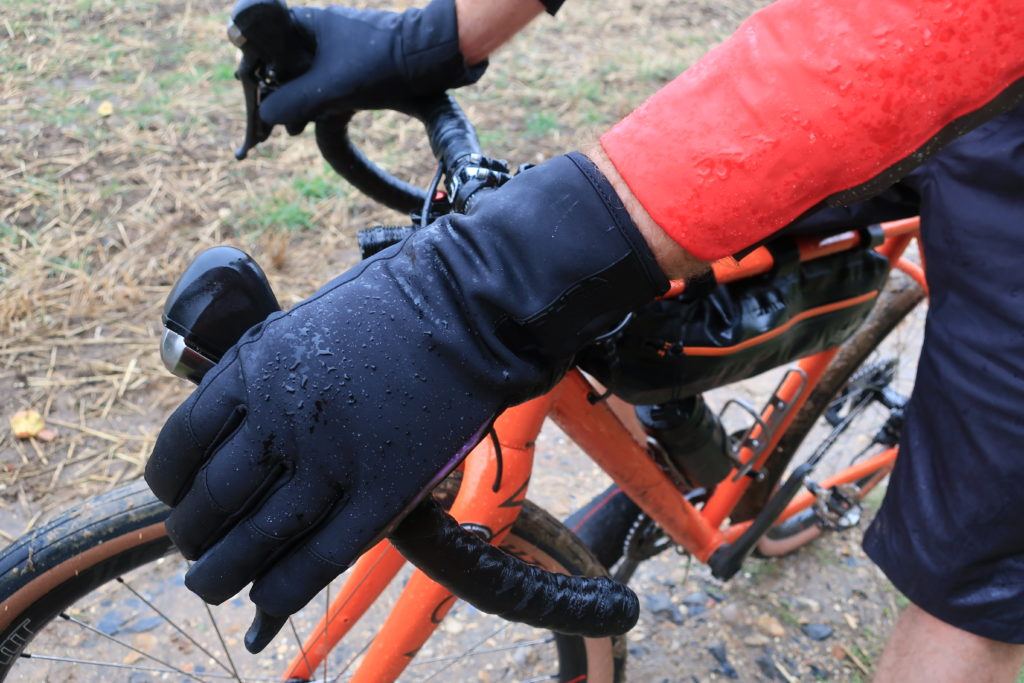 Riding on a decidedly nippy October morning, 3°c with a significant windchill, I found the Endura gloves were at the limit (of comfort) for me. Although my palms were warm, my finger tips were numb when riding straight into a headwind. Admittedly I do not have the greatest circulation and once out of the headwind, feeling did slowly return to my fingers. For anything colder, I'd consider using some silk liners to add an extra layer to my hands in an attempt to fight off feeling of finger freeze.
Verdict
For their price, the Endura Pro SL Primaloft Gloves are an excellent cold weather glove which will keep you riding through all but the most bitter of temperatures. They'll keep you dry and are tough enough to withstand a life of off-road cycling and bikepacking.
Last modified: 26th January 2019