Spring and Autumn are always tricky times of the year when it comes to choosing the correct outfit for the conditions. How many of us have been deceived by the apparent warmth of the sun's rays on a bright early spring morning. We optimistically head out in just a jersey, only to regret that choice when we realise that it's still brass monkeys out there.
Next time we're more cautious and stick on another layer or two before heading out of the door. Wrong again! This time, the day warms up nicely and we find ourselves red faced and sweating profusely, while shedding layers by the side of the road. Even the right amount of layers is no guarantee of comfort. The boil-in-the-bag effect of a non breathable synthetic layer is an all too common problem.
With this in mind, I was only too happy to say yes when the guys at Endura asked if I would like to test the Pro SL Jersey. A garment that claims to have both thermal and wicking properties.
The Details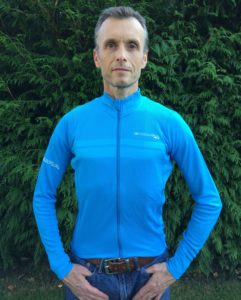 The Endura Pro SL Long Sleeve Jersey is manufactured from a fast wicking thermal fabric that provides low bulk insulation. It features a full length zip and three open rear pockets, plus a zipped security pocket for your valuables. The middle pocket features a small reflective strip on the top.
There is a high collar to keep your neck warm, while the tail is dropped slightly to keep your lower back covered. This is elasticated and has a silicone rubber strip to ensure it stays in position.
There are three colour options: Navy, Black and Hi Viz blue as tested here, which I think is the pick of the crop. I loved the bright blue colour, it really does stand out and makes a great alternative to the usual hi-vis yellow and orange jerseys.
A subtle pair of horizontal bands printed on the jersey around the chest do just enough to break up what would otherwise be a very plain looking garment. Classically styled rather than shouty sports.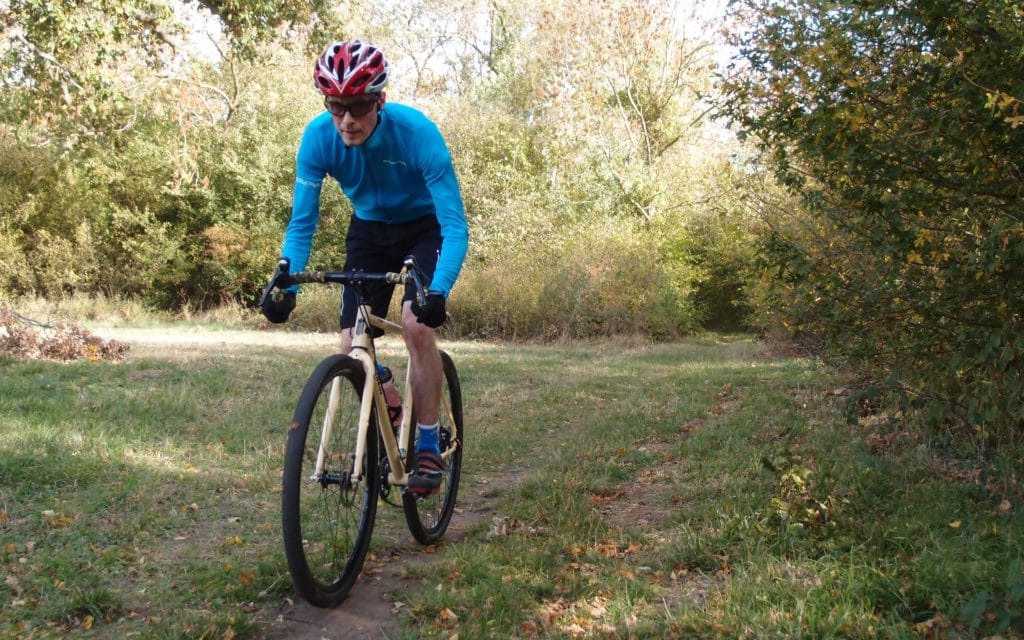 In use
I would describe the Pro SL as a three season jersey. It will work well with a base layer in the Spring/ Autumn and would make a very good mid-layer in the Winter. It'll also work well used as a single layer when riding on a cool Summer's morning.
The jersey is described as having an athletic fit and although usually a small in Endura garments, I had to size up to the medium in this. I found it very comfortable to ride in and in no way too tight or restrictive.
I tested this jersey in the early Autumn and found it absolutely spot on for the time of year. The thermal properties of the fabric kept me warm in the chill of the early morning, while also doing a very efficient job in wicking away moisture and keeping me comfortable once things had warmed up.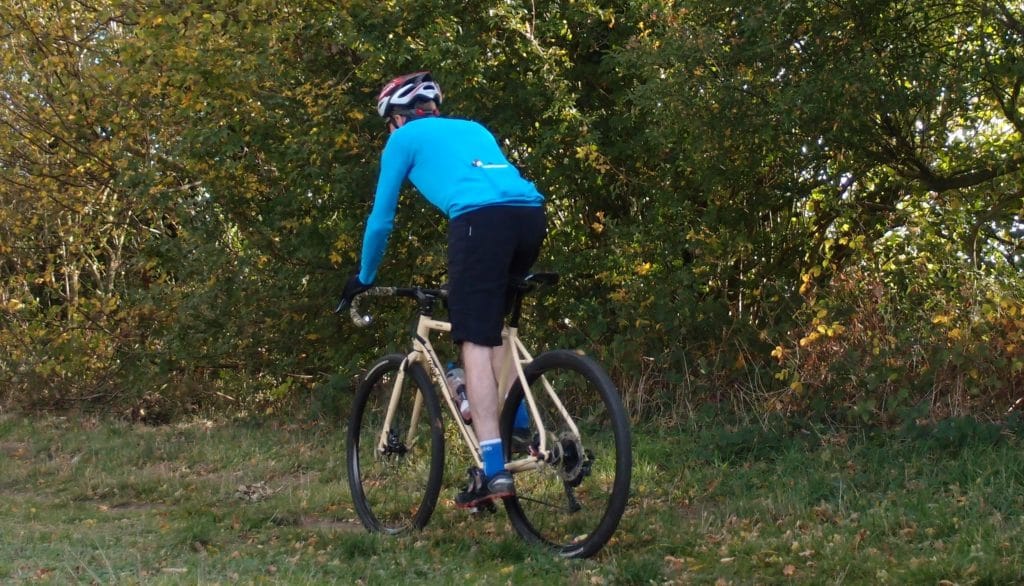 Conclusion
The Pro SL is possibly the most comfortable jersey I've ridden in, the fabric is lovely and soft against the skin and unlike some garments doesn't feel itchy or uncomfortable as soon as you start to sweat. One downside of using such a soft fabric, is that you have to be careful how much you put into the pockets. They do start to sag if you overdo it.
The Pro SL has primarily been designed for road use, and although I haven't tried it to prove otherwise, I do wonder how well this lovely soft fabric will stand up to the overgrown, bramble strewn tracks that a typical gravel/adventure rider may drag it through.
Last modified: 26th January 2019