Rain and mud are a fact of life for anyone riding in our temperate climate. And some areas of this sceptred isle are wetter than others – with Wales and Scotland immediately springing to mind! It makes absolute sense then, to expect that a Scottish cycle clothing company will know a thing or two about keeping warm and dry. Maybe the highest profile firm in this arena is West Lothian based Endura, and it is to Endura that we turned for a pair of waterproof shorts.
They sent us a pair of MTR Waterproof Shorts, a lightweight, breathable, and waterproof over-short.
Technical Features
Not just another baggy short, the clever bit is the ExoShell40 waterproof material. The triple layer construction is not only durable, but is also light and packable. Most important of all however, is that the material breathes. It has a "breathability rating" of 40,000g/m²/24hr and high waterproof rating.
Simple Translation: The rain won't get in and you won't drown in your own sweat.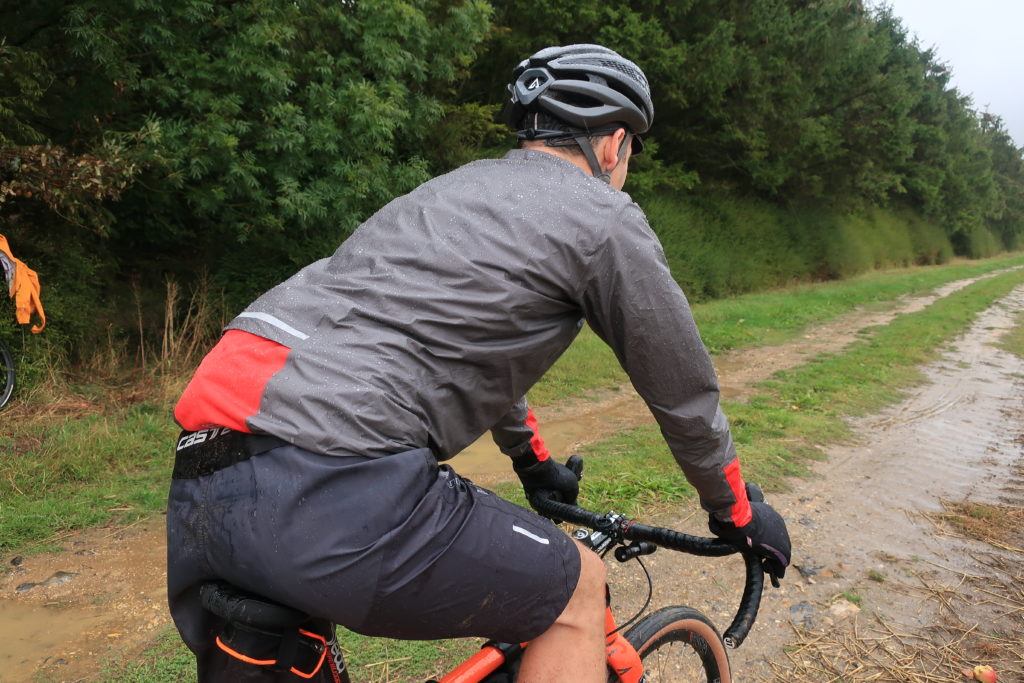 Endura MTR Waterproof Short Features
Highly breathable, lightweight ExoShell40 3-Layer waterproof fabric
Waterproofness 15000
Breathability 40000
Elasticated waistband with wicking inner lining
Durable seat panel
Reflective logos
Clickfast compatible
Small Pack size, ideal for emergency use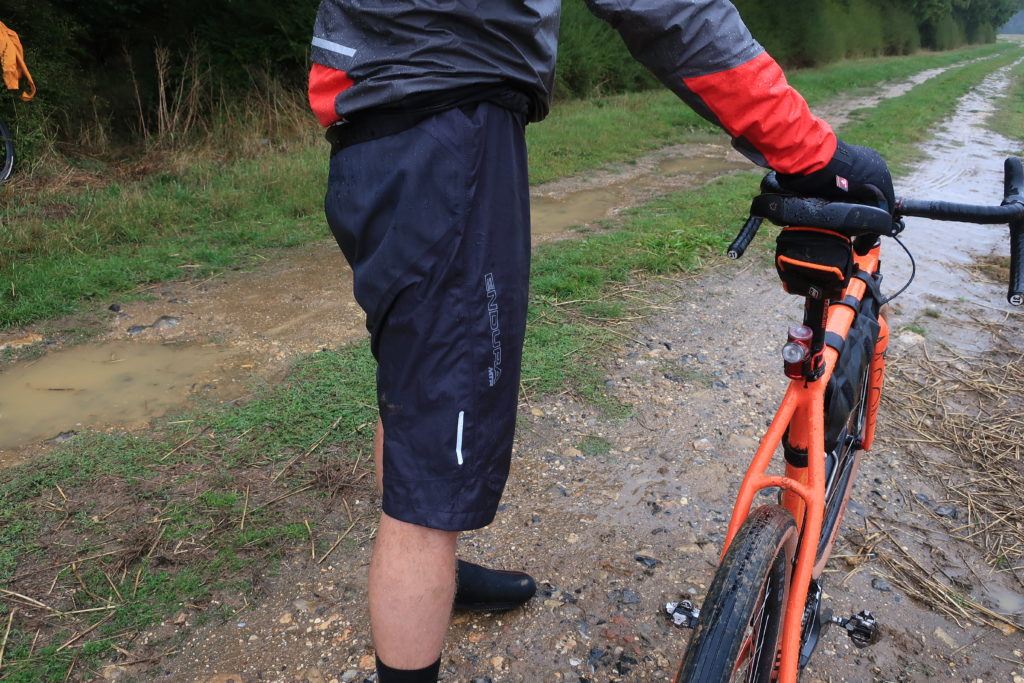 Fit
At a wee bit over 5'10" and 32″ waist, I am a 'small' according to Endura. I like a slightly looser fit and as Endura sometimes size up on the smaller side, I went for a medium which suits me fine. The range goes from XS to XXXXL, so even if you really did overindulge this Christmas, you should still find a pair that fits.
The waist is elasticated with a simple drawcord for adjustment. The waist is also high enough to tuck up under your jacket to keep the spray out when you are tucked over the drops.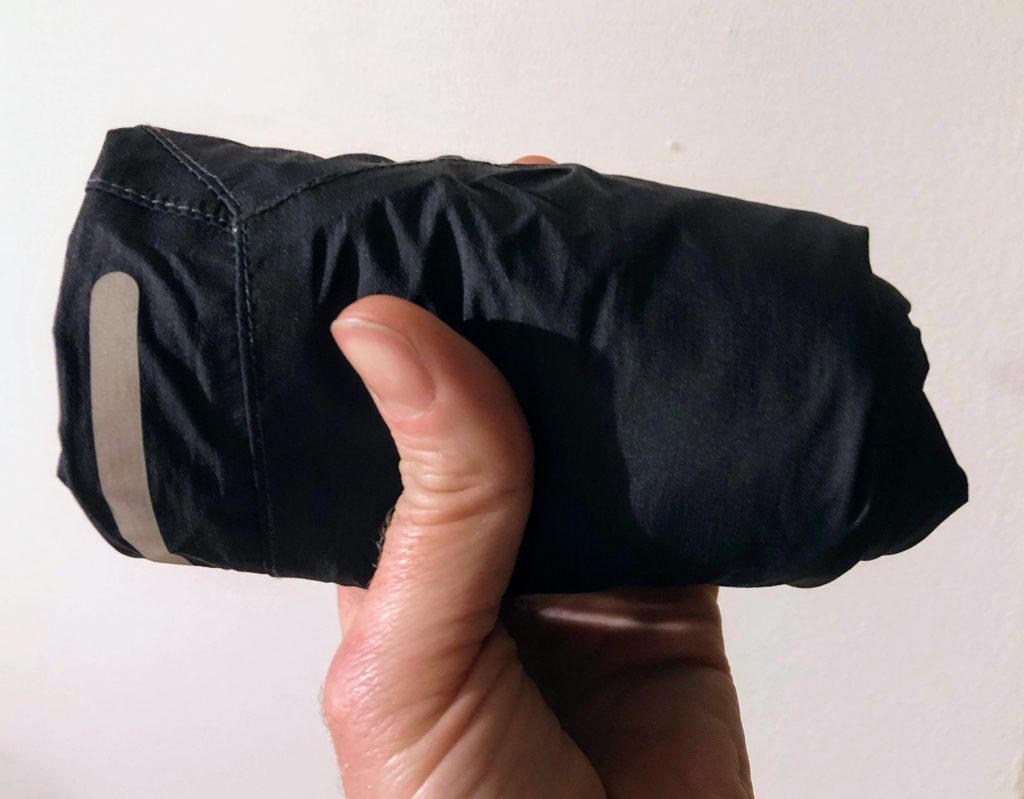 Packable
The ExoShell40 fabric really is lightweight so it ensures the shorts are packable. They scrunch up small enough to fit into your saddle pack for a rainy day. The shorts are a loose enough fit that they can easily slide on over the top of your bibs. This is doubly useful as you don't have to go through the faff of removing your shoes when putting them on. Beware, if you put them on when you have a wet bum already though, you will feel rather clammy.
As with all baggy shorts, they have a tendency to be flappy. You will get the characteristic swish-swish noise as your legs spin away, but if you're splashing through puddles maybe you won't notice. It is something you can either put up with or not. Personally, I am fine with it but some people I ride with would rather get wet!
To maintain "ultra-packability", the shorts have no pockets or vents.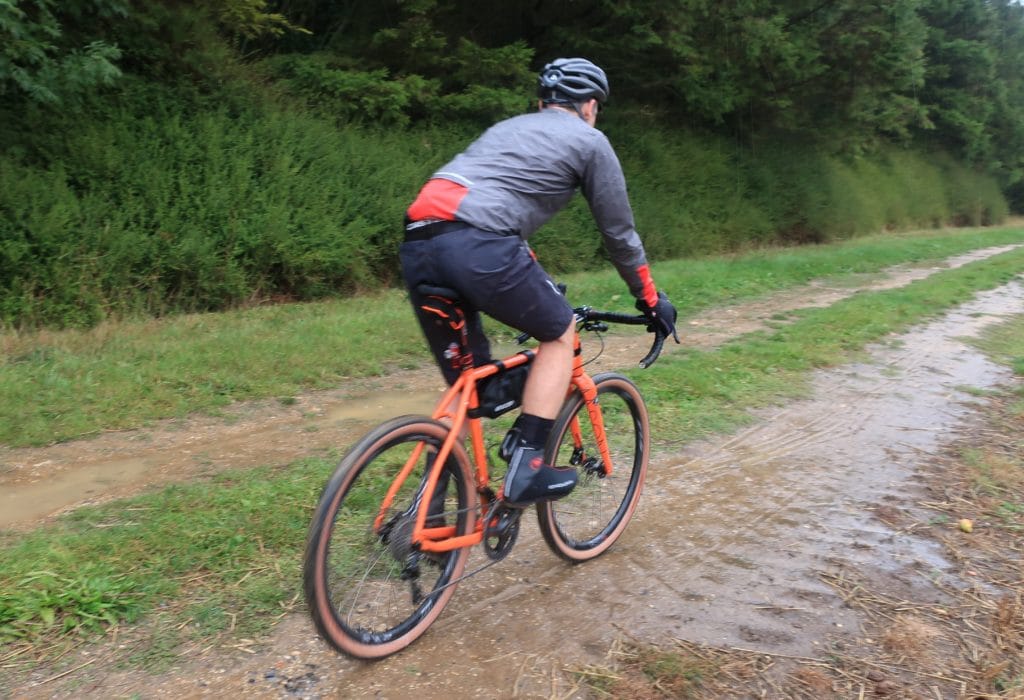 Out in the real world
So, how breathable are they in real life? I've used these shorts in conditions ranging from 4°C to the high teens. As long as it is raining, you won't get too much heat build up. As the temperature rises, or you increase your effort levels on a long climb for example, the inside of your shorts start to feel more humid than a tropical rain forest. The solution? Employ Rule 5 or simply take them off. Considering what they are being asked to do, I think they do a pretty good job.
How water proof are they? They weren't perfect but once again, they made a pretty good job all round. With water being fired at them from the top and the bottom, some water is always going to get in. They do a great job of deflecting spray and preventing the weather from making your life too uncomfortable however. Best of all though, they do an admirable job of keeping your bum dry and that is a winter riding revelation.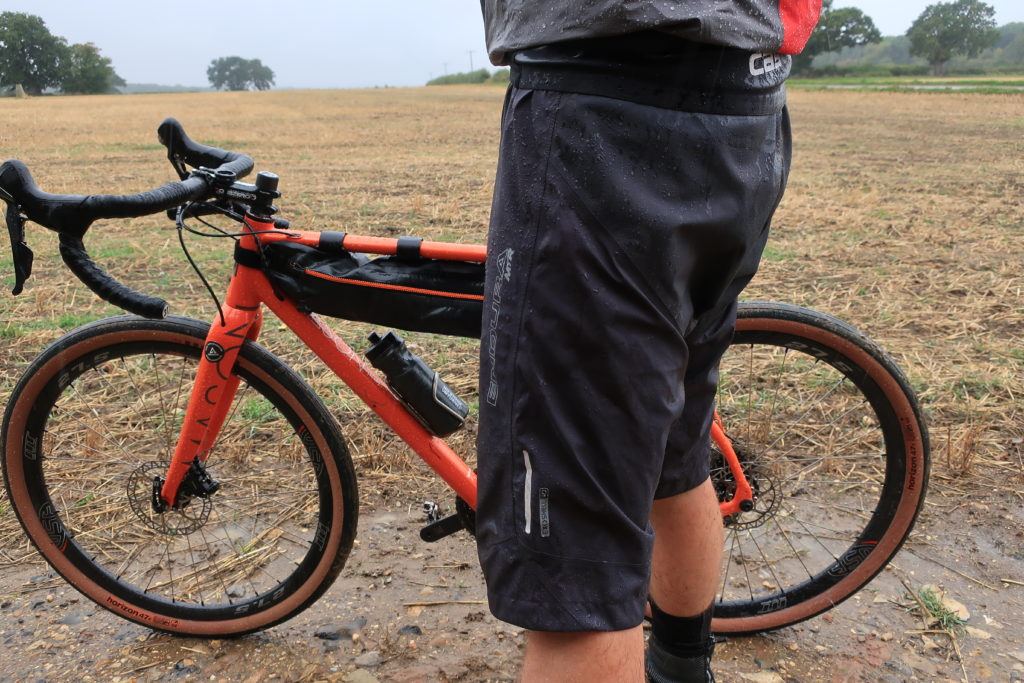 Overall
Dipping in to the Mountain Bikers wardrobe can be quite beneficial for gravel and bikepacking adventures.
As waterproof shorts go, these MTRs are lightweight, easy to whip on and off and packable enough to easily stash in a saddle pack. The only downside is that they could do with some venting to make them a more practical 'all-season' garment.
Last modified: 26th January 2019