While there's no doubt that modern riding gear is a boon on a long ride, it can sometimes be a bit full-on. If your day out is going to involve melting into the crowd at the pub , or lounging around at camp, something a bit more relaxed might be what you're after.
Pretend you didn't hear the name
The Endura Hummvee Shacket (Shirt/Jacket) fills that niche, a performance riding layer that can pass for a normal top. The fit is a good balance between ride and casual. Compared to the same size in other Endura riding jerseys it is a more relaxed fit, a sweatshirt fits underneath without bursting at the seams. When on the bike, the rear is long enough to cover your lower back. Crucially the sleeves don't ride up over your wrists, something many bike-specific tops seem to struggle with! The press-stud poppers are a welcome change to velcro that sticks to everything. The downside of of course is that they can let a breeze through.
Two in one
The Endura Hummvee Shacket has a pretty neat party trick. It's reversible. One side fulfilling the lumberjack plaid shirt casual look, and the other a windproof shell. Sandwiched between the two is a layer of synthetic insulation. The good news is that the patterned side doesn't look or feel synthetic. To the casual observer it just looks like a cotton shirt. Similarly the windproof shell doesn't feel cold or rustle against your skin. The check side has a small Endura leather tab on the breast pocket and the windproof shell has stealthy grey-on-grey branding.
Summary
The Endura Hummvee Shacket fulfills the role of the casual/performance role admirably. The insulation is enough to keep the chill off without it becoming a winter only top. When it's blustery the windproof face lives up to its name and can keep a light shower at bay until the weather clears. Another bonus is the Shacket's every-day appeal, it's not just an expensive item that only comes out for rides at the weekend. It's a great piece of kit.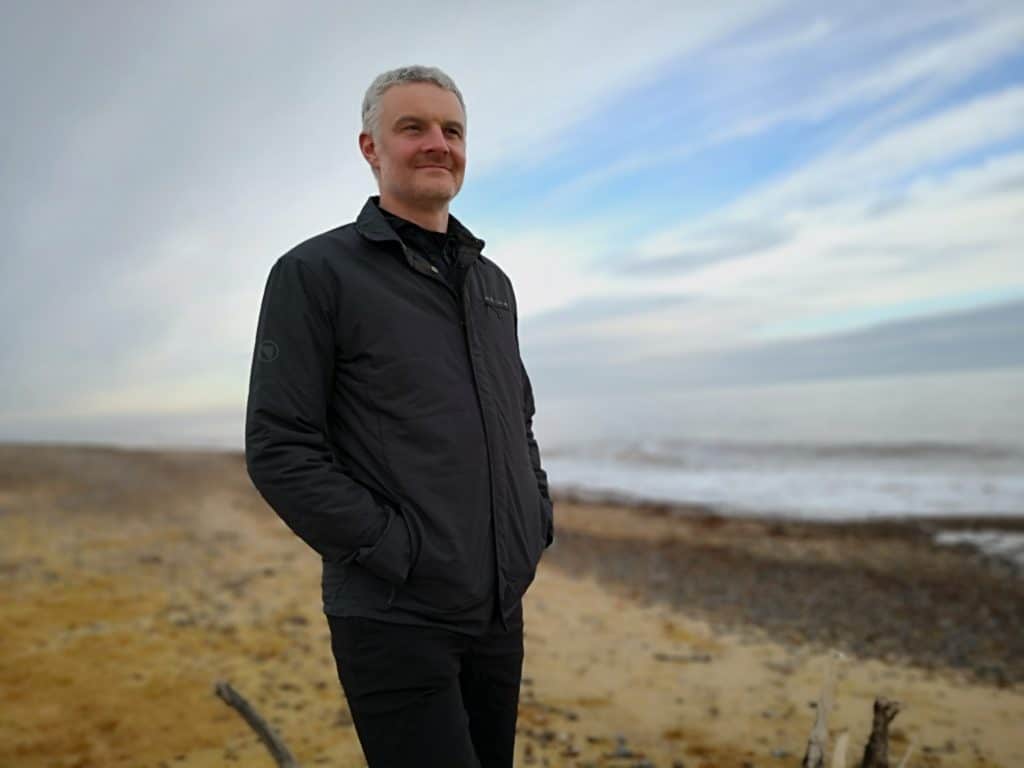 Find out more about Endura and your nearest dealer at: www.endurasport.com
Last modified: 2nd January 2020