If dear reader, you have ever frequented the Three Peaks Cyclocross, then they have probably seen Emma. She's often showcasing the brightest and most outlandish cycling outfits imaginable. And more often than not, her brightly coloured silhouette can be seen traversing the 'Peaks at a speed that would put many pro riders to shame.
Emma's cycling adventures go much further than just running up hills with a bike however. One of many highlights been the Grenzsteintrophy, following the former border of West and East Germany. Closer to home, Emma recently tackled The Racing Collective's PennDURO, a challenging 170km loop of the Calderdale and Dark Peak areas taking in some of the finest climbs in England.
The PennDURO was quite special for Emma as this was the first outing for her new Kinesis Tripster ATR V3. Perhaps one of the first of the unique breed of 'UK conditions' inspired drop bar adventure bikes, the titanium Tripster has long being a favourite for many a gravel biker. This latest model marks the greatest evolution of the Tripster heritage and is more capable than ever, thanks to several refinements and a new carbon fork with extra load lugging ability.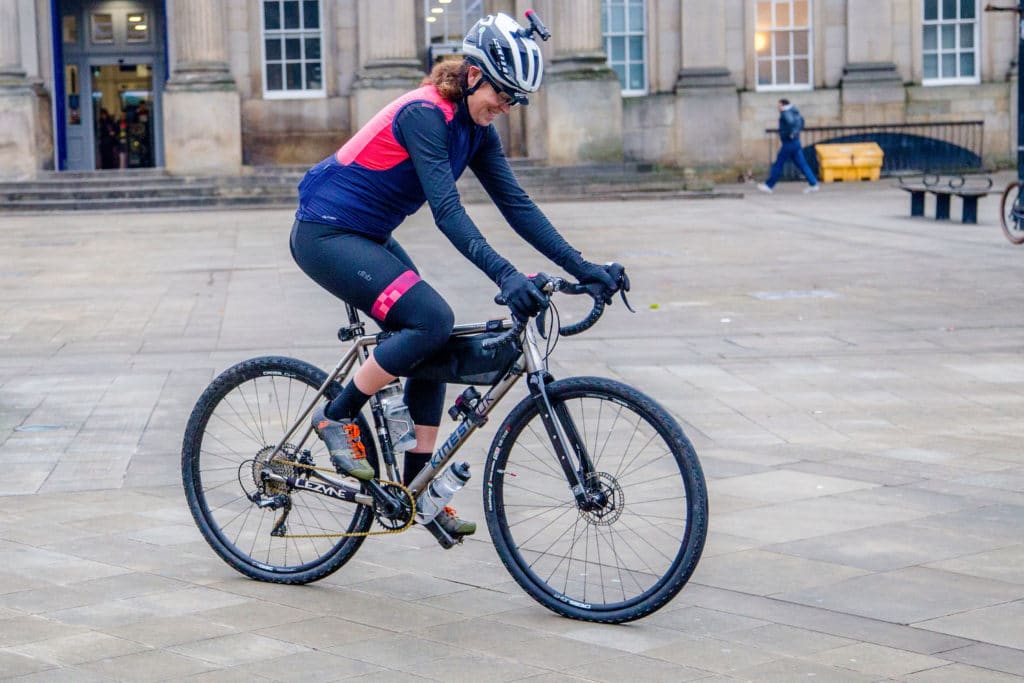 Rider and Bike Profile:
Rider Name: Emma Osenton @waterrat
Location: West Yorkshire
Bike: Kinesis ATR Tripster V3
Size: 56
Drivetrain: Shimano ST-RS685 shifters with Ultegra RX clutch mech, 11/42 XT cassette and Wolftooth Roadlink. Praxis Works Carbon Zayante 165mm direct mount cranks with 36t chain-ring. Crank Bros Egg Beater pedals.
Brakes: One Shimano flat mount and one TRP Hylex. RWD floating disc rotors
Wheels: Kinesis CX Disc 700c
Tyres: Challenge Gravel Grinder 42mm
Saddle: Scott Savona Ti rails
Bars: Coefficient Cycling Wave handlebars with ODI 3.5mm Performance Road bar tape.
And what is the favourite part of your Tripster?
I really love the colour of the new laser etched decals on the downtube. Look at them!
No bike build stands still. What do you have planned next?
I'm waiting on a pair of the new Sector GCi carbon wheels with the funky Innegra top layer.
Tell us about your bike/build
I doubt you'll find another rider with a longer and deeper history with the Kinesis ATR Tripster than me, I've ridden it all the way through from the original prototype, the V1 production, the V2 prototype and production and now as the V3 ATR.
Each time it gets better. Some subtleties that I've fed back to Kinesis and some things I'd not even considered that they've changed for the better along the way.
I was a very early adopter of 1x drivetrains which were often assembled with a hotchpotch of components! Modifying parts with a dremel to make a wide range cassette and extend 9spd mechs to run with 10spd shifters, long before the Road link or GRX even existed. I chuckle now when I think of the times I was told 38t 11/40 was too low and would never work… it did!
Moving forward quite some years now and my gears have gone even lower, my cranks shorter, the handlebars wider and curvier. To some, the Coefficient Wave bars look strange but they are super comfy and that is what counts.
My previous Tripsters have taken me on some very special adventures and to places I don't think the original ATR ever envisioned going.
I don't think any bike has ever changed both the way that I ride or the way I think or want to explore as much as this one. Years ago, it was my Tripster that helped me create some wild event ideas from the first gravel enduro to crazy bike packing loops and challenging off-road rides. It's a bike that simply inspires you.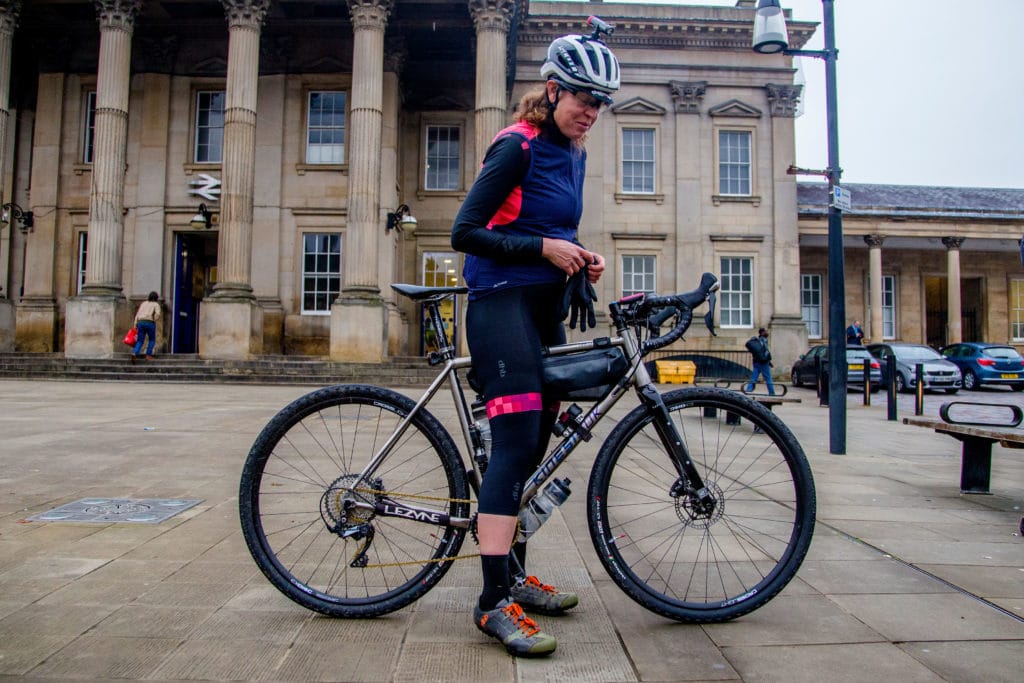 Enough of the old, here's to the new
I needed to get that ode of love dedicated to the Tripsters of my past out of the way. There's a new one out and I'm lucky enough to have one. Yet again, it has evolved with the times to stay ahead of the curve with lots of new features.
There's my favourite new bit, laser etched decals and my next favourite bit, cage mounts on the fork. The rear triangle has revised tubing profiles and a longer wheelbase compared to V2, giving a more stable yet lively feel. Gone are the external cable guides of old, replaced with internal routing. Internal has its doubters, but seriously, it really was super easy to fit and looks so much cleaner.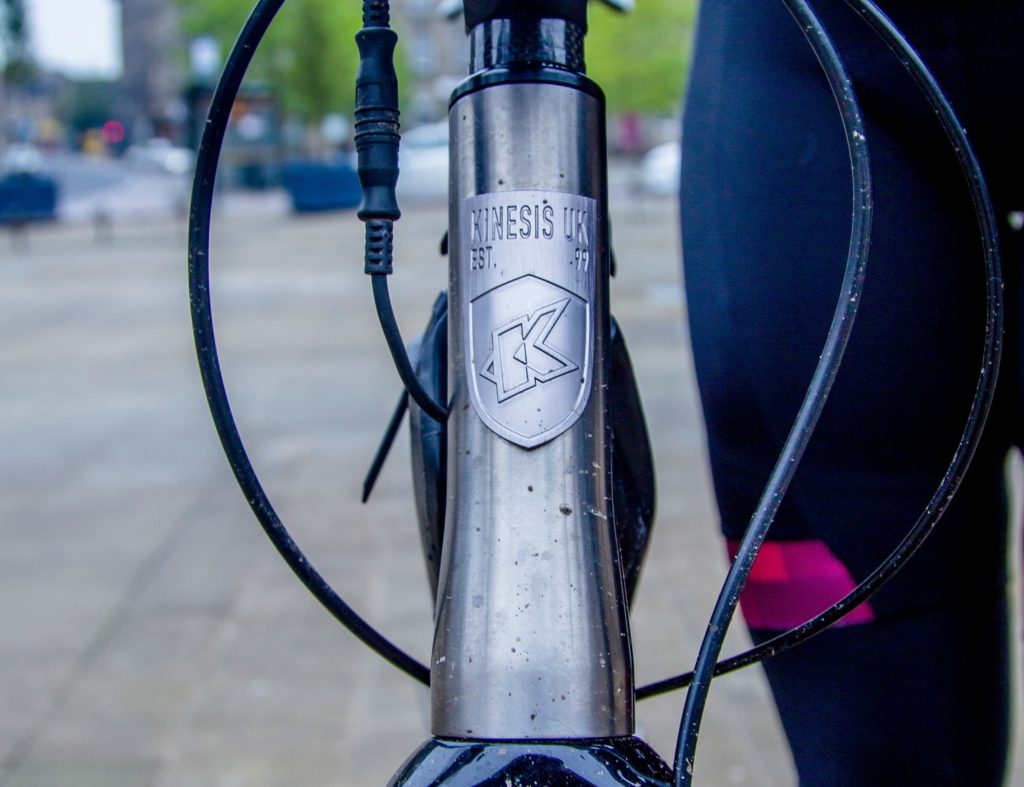 Old habits die hard
I still proudly have my funny mix of components. I love the shape of TRP Hylex brakes but want mechanical shifting, so I have mismatched brakes with a Shimano on the right. Maybe in the future I'll change it to Shimano's new GRX but in the interests of trying not to create waste, I'll wait until I've had the last out of these components. I doubt that will take long though, I ride in so much grit it eats everything.
In just a few days time, I head out to Northern Germany for the Holy Gravel event. This will be my first big adventure with the Tripster V3 and a chance to ride it fully loaded with winter kit as the tour winds its way around 666km of tracks and trails.
Here's to adventures!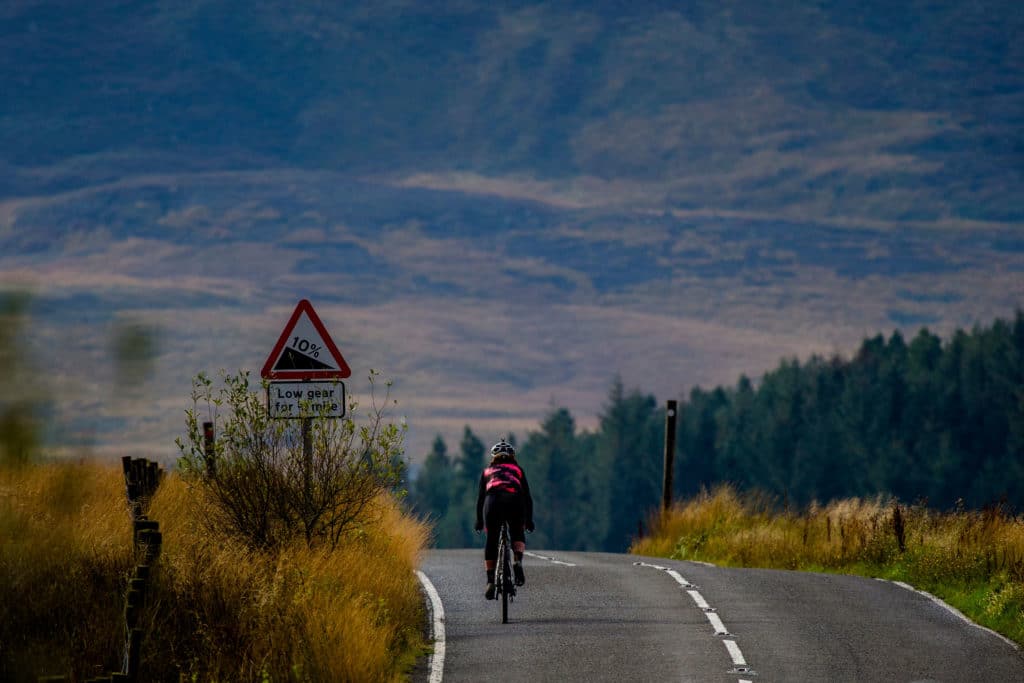 ---
Photo Credits: Stephen Smith Photography
Last modified: 24th October 2019