Cycle messenger Ede Harrison from Manchester was the fastest woman in this years epic Transcontinental Race (TCRNo6) across Europe. Riding her Reynolds steel Light Blue Wolfson, Ede overcame a wrong turn in Bosnia and illness in Montenegro to take the win by 15 hours 11 minutes from Canadian cyclist Anisa Aubin. 
The race saw Ede cover 3533km, travelling from the Muur van Geraadsbergen, Belgium, into Luxembourg, France, Germany, then Switzerland, Austria, Italy, Slovenia, Czech Republic, Poland, Hungary, Croatia, Bosnia, Montenegro, Albania, and finally, Greece . Her time of 13 days 16 hours and 30 minutes also saw her finish 46th overall. 
ADVNTR caught up with Ede at The Light Blue HQ in Ely, to hear all about the race and her big adventure.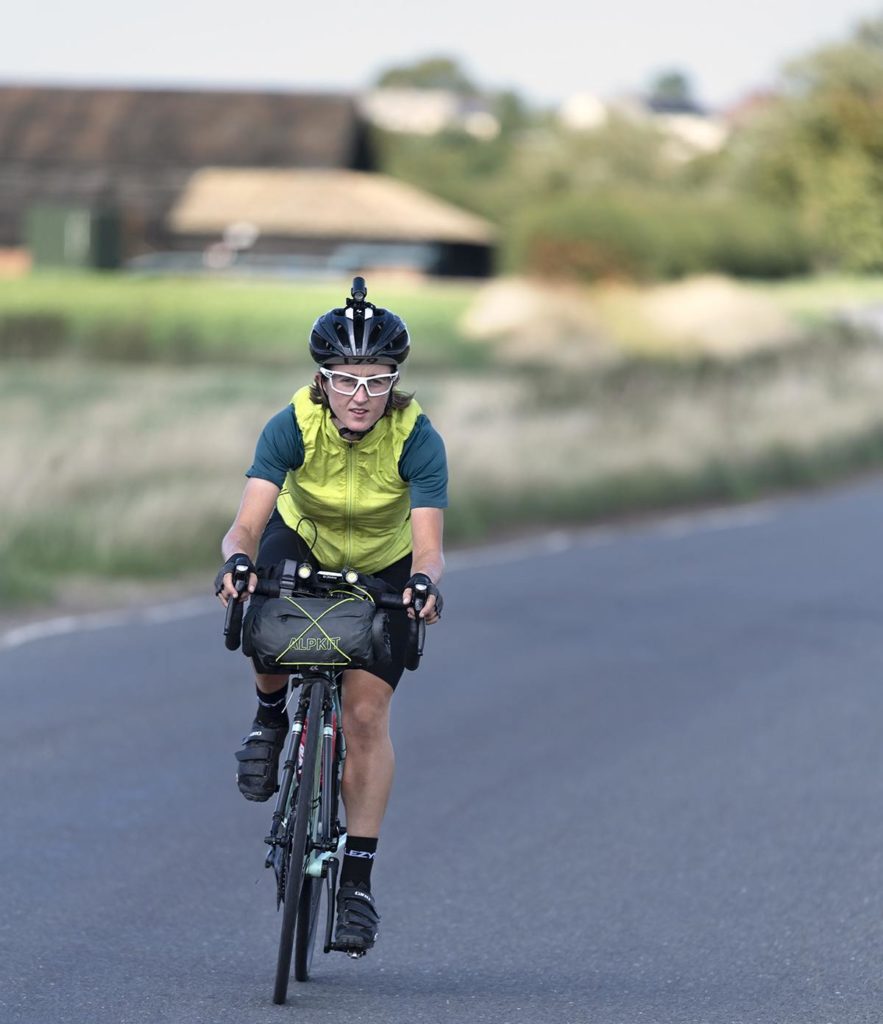 Please take the time to introduce yourself.
I'm Ede, I live in Manchester where I work as a bicycle courier.
What is your cycling background and what is it that prompted you to take on the challenge of ultra-endurance/long distance challenges?
I bought my first road bike about five years ago, a second hand Bianchi Mercatone Uno, while I was living in Sicily. When I moved back to North Wales I decided to do the 3,000km trip back home, along with a friend, by bike. This was my introduction to touring. I then found out that you could do away with panniers and opt for lighter and faster set ups after watching films like Inspired To Ride and reading blogs like Ultralight Cycling.
I rode the Trans Am Bike Route on my own in 2016. At that time I was in a bit of a rut with my life so felt in need of a big challenge. I also find the road a great place to sort my head out. I met a guy on the way who told me about Audaxes, saying they were like sportives but that they were way cheaper, with longer distances, and the people were quirkier! As soon as I got home I signed up for a 200km Audax, then the following year I completed some other 200k events, a 400k, a 600k, and a 1400k (London Edinburgh London). Then obviously this year was the TCR.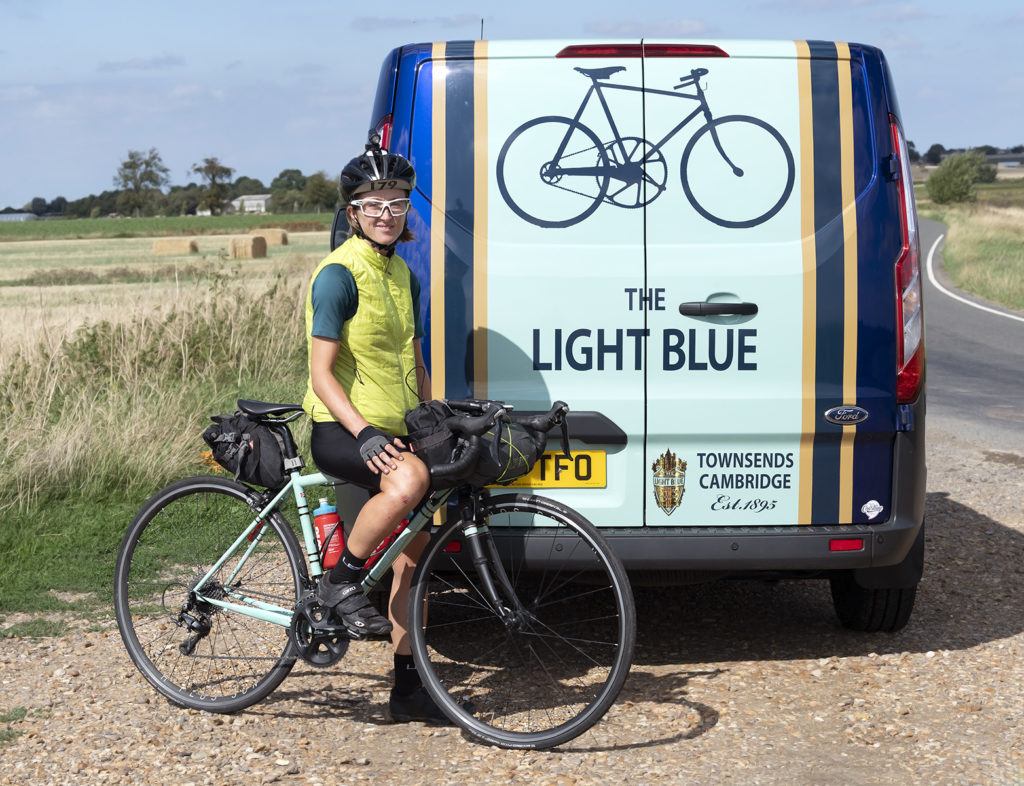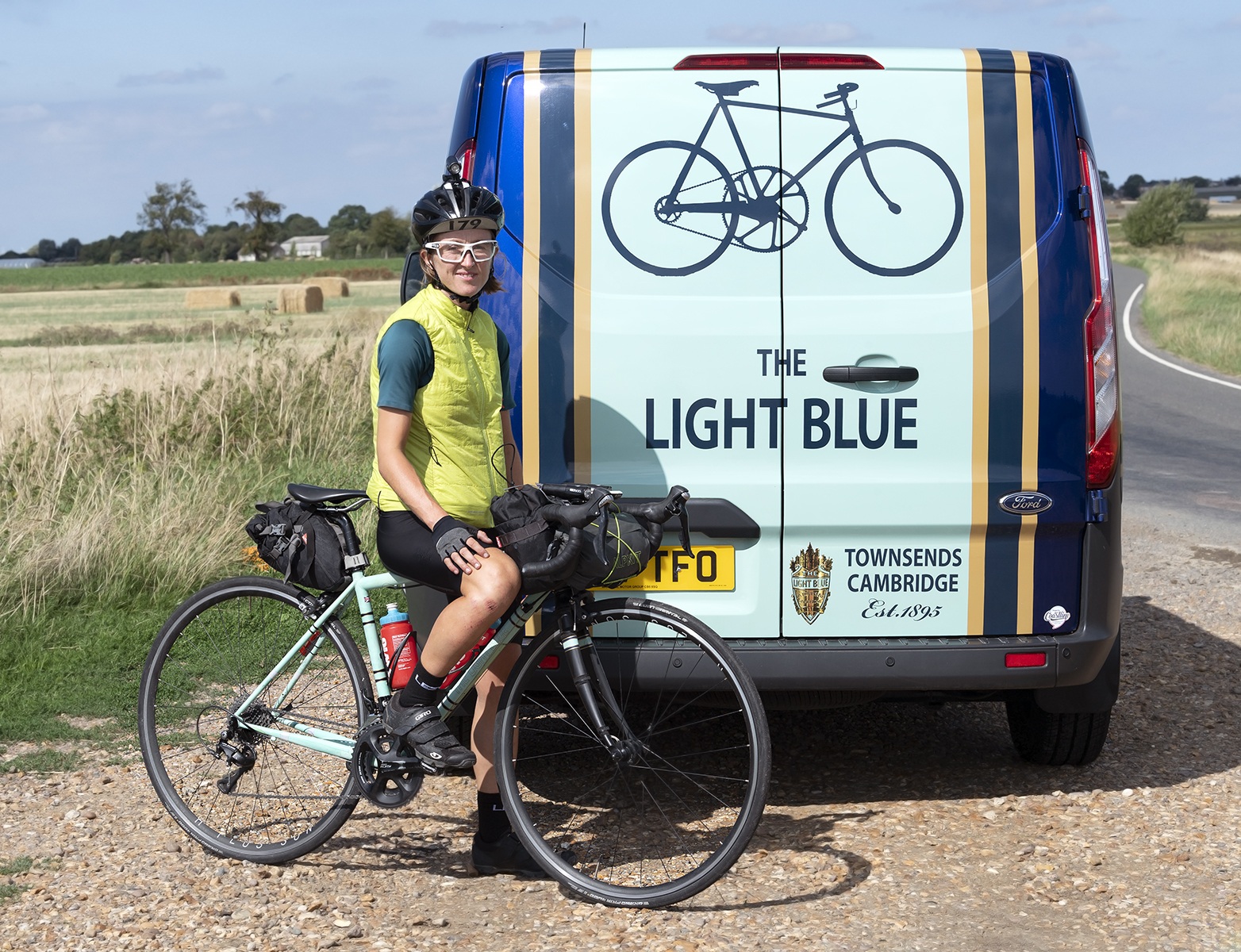 The Light Blue Wolfson – What made you choose this bike and what changes if any have you made?
The frame that I was going to use for TCR was damaged therefore I needed a new one pretty sharpish to start my training. My local bike shop, Bicycle Doctor in Manchester, stocked the Wolfson, saying it'd be ideal for what I was doing. I rode it, liked it, and went with it. I'd wanted a steel frame for a while so that was great. The paintwork is pretty awesome too. I only bought the frame and forks, so no changes to that. I then got some custom wheels built – H Plus Son Archetype Rims, a DT Swiss 350 rear hub, an SP Dynamo hub in the front with a Cinq 5 USB input, and Continental GP 4000 tyres.
Transcontinental lets you choose your route to the checkpoints. How did you decide on yours?
I used Ride With GPS. First I just plotted between two big points (from the start to CP1, for example) to see what Ride With GPS came up with. Then I'd scan over it to see what the options were and plotted my own route. I like to keep the number of junctions to a minimum, avoid towns and cities, and try and find roads which look like they'll be not too busy and dangerous, but also not too minor as these are more likely to be less direct, or have a bad road surface. Sometimes using satellite view helped me figure that out. Other than that, sometimes I had the decision of whether to go for more climbing but fewer miles to get somewhere, or vice versa. I probably opted for more climbing. I like hills.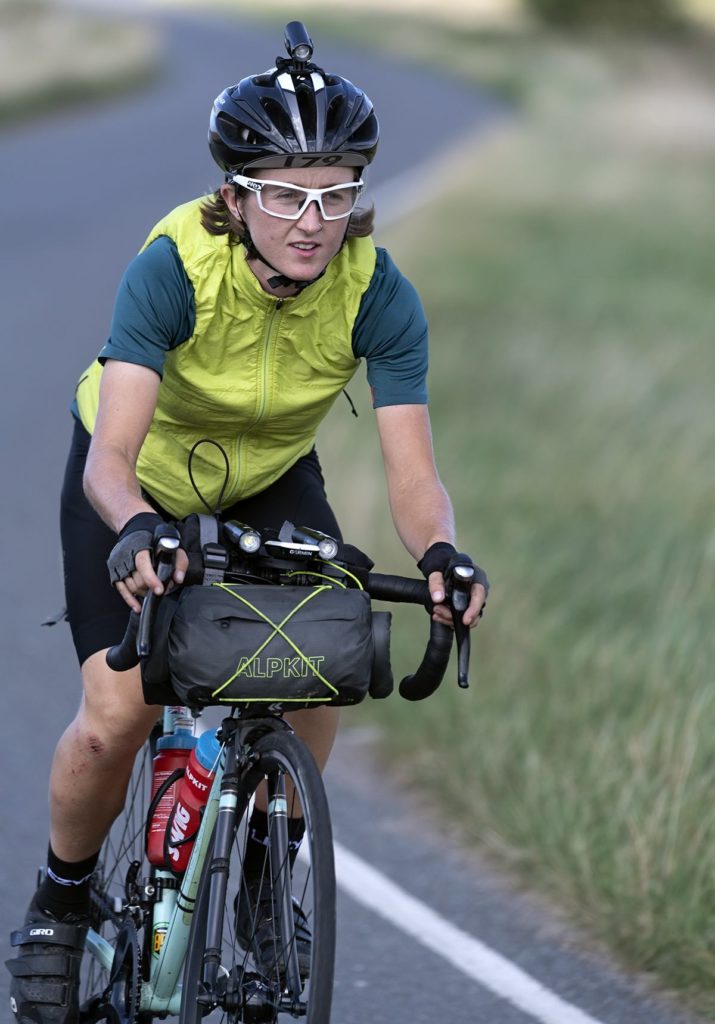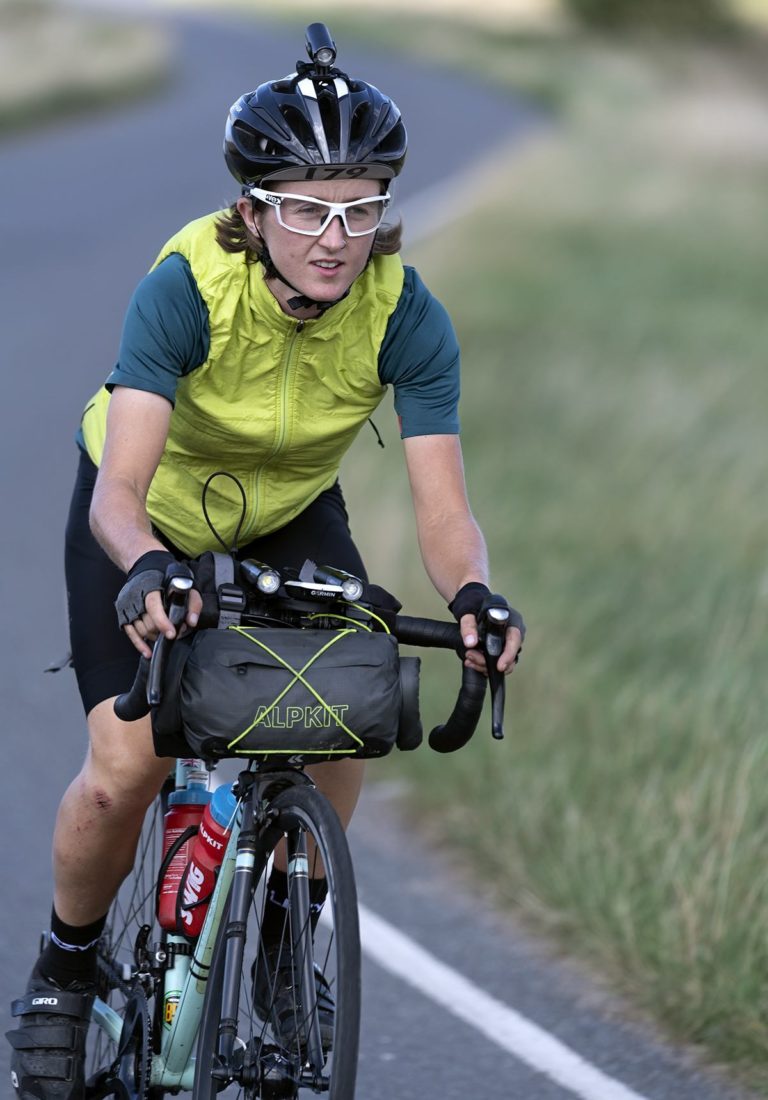 What was your strategy for the race?
To finish! I went into it pretty openly. I've never done anything of this scale so planning a strategy beforehand would've been hard to do, and likely to lead to disappointment. When I realised a few days had passed and I had survived, then I started to think how I could realistically approach the rest of it. I generally just tried to stay on the bike as much as possible. Most of my sleeps were a couple of hours per night in my bivvy, or quick naps in the daytime.
What kit choices worked and what didn't? Is there anything you'd have changed now if you were doing it again?
I was really happy with what I took. I think I used everything I carried and there were only a few things I wished I'd brought. I really like my Alpkit Stem Cell bags. Good for having food and other bits I regularly need to hand. I took a bit of cold weather gear (long finger gloves, insulated leg warmers and arm warmers). Even though I only used them a handful of times I hate being cold so was happy I took them.
For sleeping I had a bivvy bag, a liner, and a sleeping mat. After about day two I couldn't be bothered to blow up the sleeping mat so never used it after that. In fact, by the end of it I couldn't even be bothered to take my shoes and helmet off so just slept in them. If you sleep on your back the helmet makes quite a good head support. I'd reconsider my lights / charging set up. I had a dynamo with a USB input, but no dynamo lights. I'd probably get them for future rides. I'd also like to find a decent solar power battery pack. I have a standard battery pack, but obviously I was tied into using hotels when I needed to charge them. I'd also take a second GPS computer as my back up navigation. My back up navigation was my phone and the Komoot GPS app, which I ended up using from about Bosnia onwards. My phone's a bit rubbish so it could only just handle it.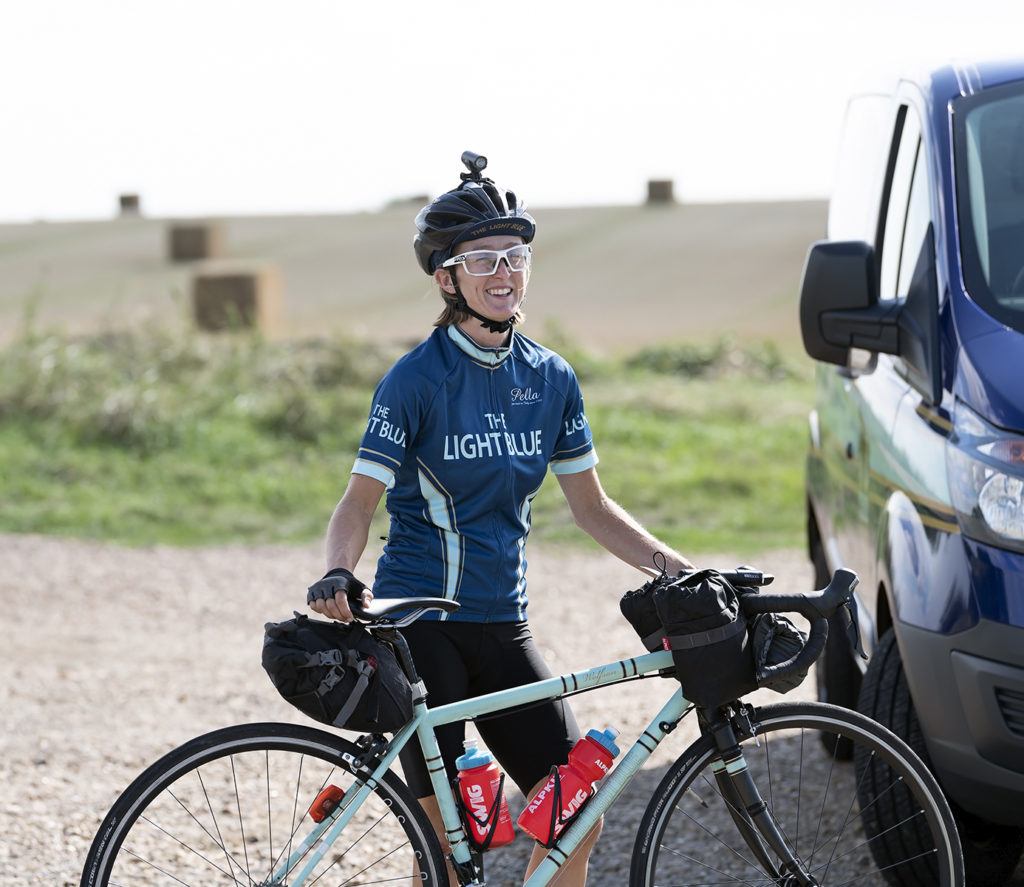 What is your next big adventure or race?
No definite plans yet. Probably Paris-Brest-Paris next year, along with a race. I like the sound of so many. Transatlantic Way, Trans Am Bike Race, Race Across France, maybe TCR again. Oh, and there's one I really like the sound of called Normandicat. It's kind of like an alleycat format but over 1,000km.
What one thing could you not live without when out there on your bike?
My titanium spork and knife. They're tiny, weigh nothing, and the knife's serrated so you can actually cut into things.
Crossing a continent means lot of different terrain and sights. Where was best for you, any surprises etc?
I liked Bosnia, Montenegro, and Albania. I'd never been there before so didn't have any expectations and even when they weren't the prettiest it felt like more of an adventure than when I was in some of the other countries that I was more familiar with.
There were some great surprises. Like crossing from Bosnia into Montenegro and suddenly cycling along the beautiful gorge of Pluzine. I was feeling a bit rubbish at that time and that was a great boost to my mood. Which reinforced my belief that, even if you really don't feel like it, the best thing to do is to keep cycling. Something will be round the corner to make you feel decent again.
What is playing on your mental jukebox as you ride? (earworm that won't go, recurring thoughts etc).
Most of the times it's songs that have lyrics to do with cycling, or roads, or going somewhere. Or I like to get lost in my thoughts. I have quite nice ideas, that I wouldn't have off the bike. Or I get inspired to make plans for when I get home.
To those thinking of doing a long distance event, what one piece of advice would you give them?
Get a decent bike fit. You'll be spending most of your waking life on your bike so if you can get it to be as comfortable as possible then it'll be a whole lot easier to do.
---
Find out more about the TCR winning Wolfson and the rest of the range at The Light Blue.
Our thanks to Ede Harrison, Lloyd Townsend and Steve Clarke from The Light Blue Cycles.
Photo Credits: Dan Odling
Last modified: 28th August 2018