Light weight means a lighter wallet!
For Roadies and Weight Weenies, carbon bars are a necessity. I've never noticed much difference on the road myself, but I can certainly feel it on my mountain bikes. Every pair of alloy bars I've used have been overly stiff and tough on the body. Carbon flat bars have dampened trail chatter, lightened my wallet, and to a much lesser extent, lightened my bike too.
Easton's new Gravel/Adventure specific range
Easton Cycling are now firmly on the Gravel/Adventure bandwagon with their new AdventureCross range, Easton AX. So far the lineup consists of a set of gravel-specific rims, the ARC24 AX, and these new adventure bars available in both alloy and carbon versions.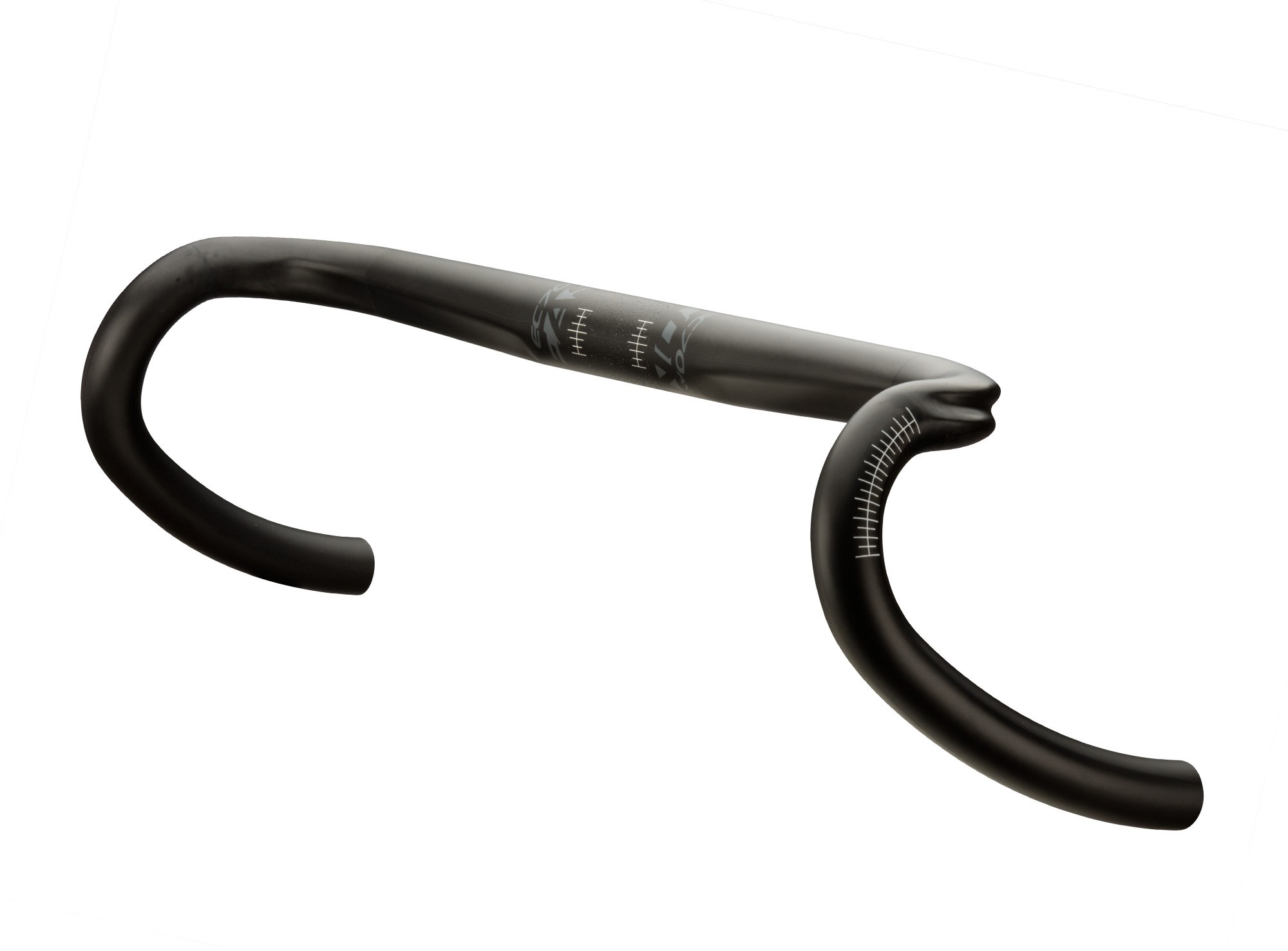 Compared to the standard Easton EC70, the AX offers a much wider flare – a whopping 16º. That puts them wide enough to all but eliminate any wrist contact with the upper part of the bar when  tucking down into the drops. Easton claim that is the widest they could go and still give you full control of brake and shift levers. Reach is a conservative 80mm and a shallow 120mm drop.
Easton EC70 AX Bars Features:
Easton EC70 carbon layup
Standard 31.8mm clamp diameter
Widths: 40, 42 and 44 (tested)
Short 80mm reach
Shallow 12mm drop
Cable routing recesses
Round tops
Weight: 222g (44cm, tested)
So what are they like?
I may be teaching readers to suck eggs here, but get yourself a proper fitting before you go out spending big money on fancy carbon bars. For me, 440mm bars are spot on — they offer a little more steering leverage and open up my chest just a tad. Most bikes come with 42cm bars as standard. So, if you're like me, you may have to buy a new set with that new bike you have just bought.
In use, the Easton EC70 AX are very comfortable. I spend time on the hoods but in the drops, the shallow, flared drop feels perfect for those rare stretches when I want to get low. Descending in the drops was confidence inspiring and I had no problems getting back on the hoods or the tops. Standing and sprinting revealed no noticeable flex, so I expect these to respond well for even the strongest of riders.
The test bike for these bars has been the Mason Bokeh, which is the most comfortable adventure bike I've ridden in recent memory. Without question, the Easton EC70 AX bars contribute to that ride quality. Unlike my previous bars, the EC70 AX's are stiff and responsive despite their chatter-reducing properties. It is hard to make a direct (comfort) comparison between these carbon bars and the aluminium ones I have had before but they certainly seem to filter out some of the vibration you get from thumping along off-road. The overall feeling is one of control and confidence.
Printed markings allow for proper shifter placement, and generous cable grooves allow provision for hydraulic brake lines to disappear under bar tape. There are no flat tops here, just simple round tube profiles. I'd love flat tops for a little more comfort, but as far as round bars go, these are excellent and carry the 31.8mm center clamp section's diameter all the way out, so do offer a nice fat perch for your hands.
Conclusion
The flare of the Easton EC70 AX puts your hands in a great position for control and they're very reassuring when negotiating technical terrain. The carbon version is for the Weight Weenies first and foremost. There is a subtle improvement in vibration damping but, if you really want some additional comfort from your ride, put the money towards a wider front tyre or drop your pressures a bit. In my experience this makes a much more noticeable improvement than you'll ever find from a bar upgrade.
Last modified: 8th June 2019