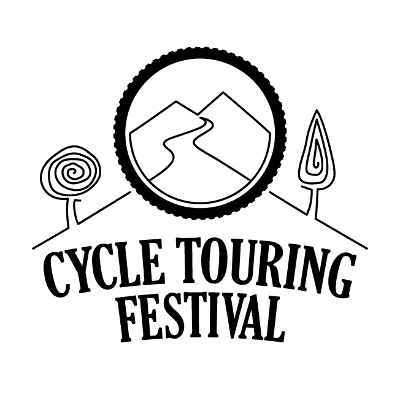 This year would have been the 6th Cycle Touring Festival.
The event has always promoted accessible adventures and the talks are more grounded than many shows. It eschews from traditional headline speakers, because they believe everyone has a story to tell.
Whether you've cycled round the world or just cycled a couple of miles up the road, adventure is personal to you. As a result, the festival has built up a wonderful tribe of friends over the years, and it's a truly special event.
25th – 26th April – Online, Everywhere
For obvious reasons, the festival couldn't be held in the usual way this year. It's usual home in Lancashire will stand silent this weekend. Instead of cancelling it completely, the team are hosting a virtual festival. The programme is a slimmed down version of what the 'real world' festival usually offers, but still has plenty for enthusiasts to enjoy.
With an open mike session where anyone can have their 3 minutes of fame, to Lee Craigie and the Adventure Syndicate talking about the Resolution Race. There's something for everyone stuck at home in lockdown, dreaming of adventure.
Click here to view the full programme – Opens as a PDF.
Give a little back
Everything is free of charge to watch or listen to, but do consider making a donation to the National Emergencies Trust Coronavirus Appeal in return. Funds raised help those people who have been most affected by the coronavirus pandemic, with the money distributed via local charities across the UK.
You can also buy a swanky Cycle Touring Festival t-shirt or stem cap through their website, with all profits going to the same charity appeal. You can buy those here.
How does a Virtual Festival work?
Many of the talks and presentations will be held through a mixture of live performances, broadcast to the world via Zoom. To keep virtual visitors engaged, there is also a pub quiz, cake break social and an open mike session.
As well as live events, there are lots of pre-recorded talks, presentations, films and podcasts that can be accessed at any time over the weekend. You'll be able to find these on Youtube.
Also, a Q&A session will be hosted on Twitter throughout the weekend. You'll be able to ask a panel of experts about key cycle touring issues. You don't need to be on Twitter to follow the debate (but you'll need an account to ask questions or make comments).
Join the (Virtual) Adventure
The Cycle Touring Festival runs from the 25th to 26th April with talks, webinars, Q&As and more, for everybody to access.
For more information and to sign up, head over to cycletouringfestival.co.uk
Last modified: 24th April 2020