The newly announced WTB Carbon CZR wheelsets have been a long time coming, and Katherine Moore has been testing them pre release to see how they stand up to the rigours of both gravel and chunky enduro type terrain.
Until now, WTB's lightweight CZR carbon rims have been available as a rim-only option, with the CZR i23 gravel wheel and CZR i30 trail and enduro widths on offer.
From today, WTB are now offering their highly regarded carbon CZR rims in fully built wheels, both with their gravel and MTB options. WTB's alloy wheelsets are a real hit for many box-built bikes, so we're keen to see how the new top-end carbon wheelset fares.
Tech specs
The CZR wheelsets have been designed to balance two key attributes: low weight and durability. They're not the lightest off-road wheelset you'll be able to find, but also should last the test of time (and techy trails), which is a really important factor, or so WTB claim.
Carbon layup
The thickness of the carbon fibre layup has been modulated to add strength where it is most needed, for example around the spoke beds, and dialled down where it's not so crucial to save weight. The CZR i23 gravel wheels are just 24mm deep, so more akin to a climbing wheel than anything too aero, designed to improve stiffness without having to compromise on handling in crosswinds.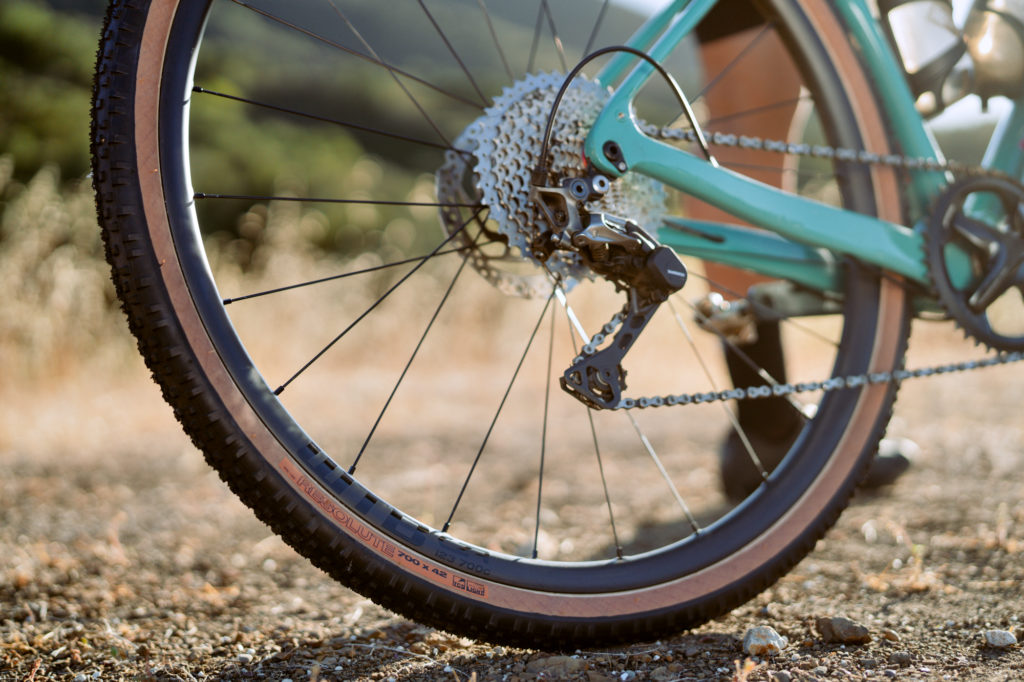 Spokes 
The spokes on offer are winged Pillar racing spokes, which reduces aerodynamic drag to increase efficiency. Choose from 24 or 28-hole configurations, depending on your system weight and intended use. Looking to take your gravel bike bikepacking as well as riding or racing? Best to opt for the 28-spoke wheelset.
CZR i23 wheels are available in 24-hole or 28-hole spoke configurations with front wheels starting at 620g and rears at 775g (all weights include TCS tubeless tape, Solid Strip and valve because we believe wheels should be weighed ready-to-ride).
Solid Strip
The wheelsets feature WTB's 'Solid Strip': a durable nylon strip that fits against the rim beneath the tubeless tape to prevent the tape from going into the spoke holes.
This should also make setting up your tyres tubeless easier, according to WTB, as the smoother interface between tyre bead and each spoke hole means less air escaping during inflation.
Additionally, if you do suffer a broken spoke out on the trail, it's much less likely to punch through the tubeless tape on the rim, leading to a loss of air pressure.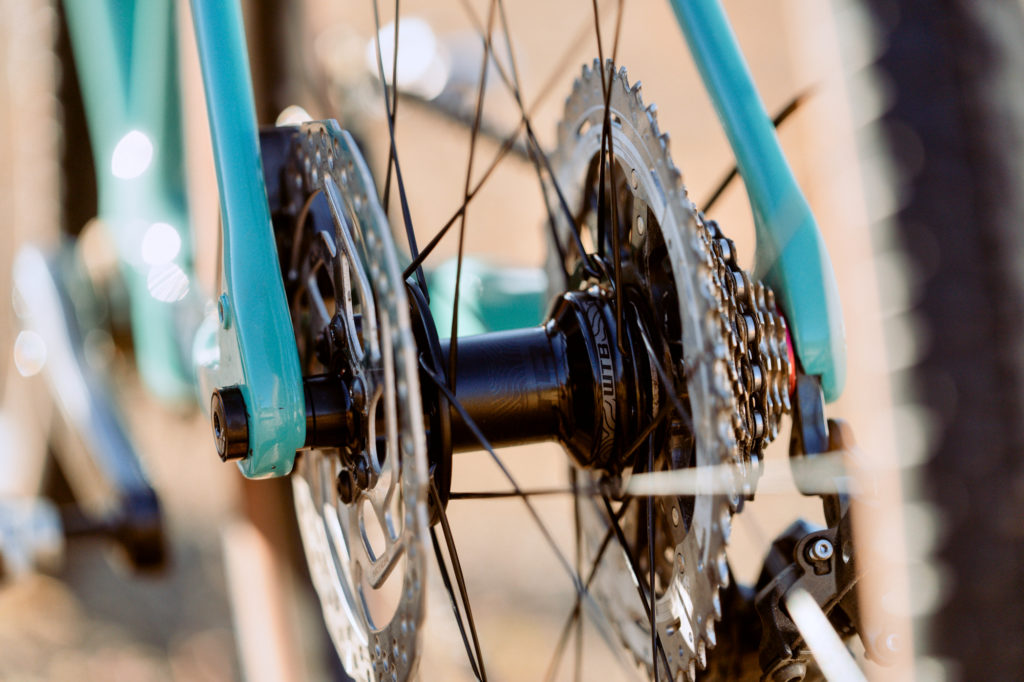 Hub choice
Designed in-house by WTB's engineering team, the Frequency hubs have a low-drag, 6-pawl design that alternates contact between two sets of 3-pawl groupings to provide a responsive 5 degrees of freehub engagement.
It's not just coming up with a lightweight hub design with quick engagement and a satisfying freewheel tune that's important, but a hub that stands up to both the test of time and inevitably mucky/muddy/dusty/wet conditions that we all like to enjoy under the name of gravel riding… 
Weatherproofing the design, these hubs have been tested over two years to improve their durability, ending up with oversized freehub seals to give the best result. 
Ride With Confidence Guarantee
Putting the money where their mouth is, WTB offers a free, no-questions asked replacement guarantee for carbon rims and wheelsets, should the worst happen and you break a CZR carbon rim.
You'll need to be the original owner of the wheelset and riding them at the time of the incident. For true peace of mind, this is hard to beat.
Check out WTB.com for the complete details of their Ride With Confidence Guarantee.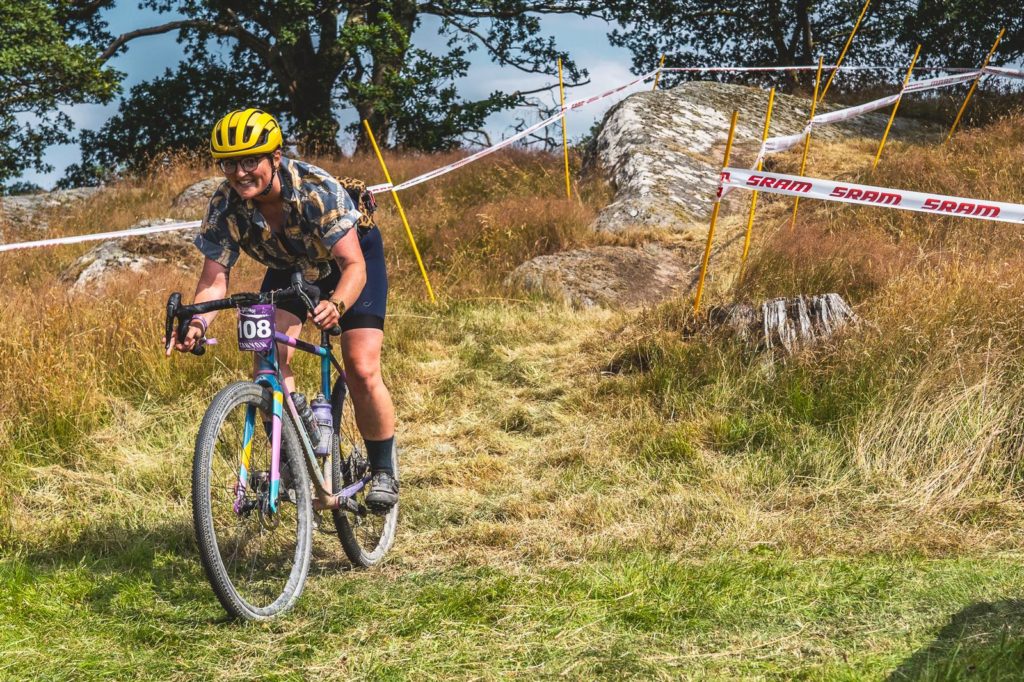 Pricing and availability
The CZR front wheels (i23 or i30) retail at £600/€655, and the rear wheels are priced at £650/€740: so a wheelset should set you back £1,250/€1,395. They're planned to be available from retailers in Europe by the end of September.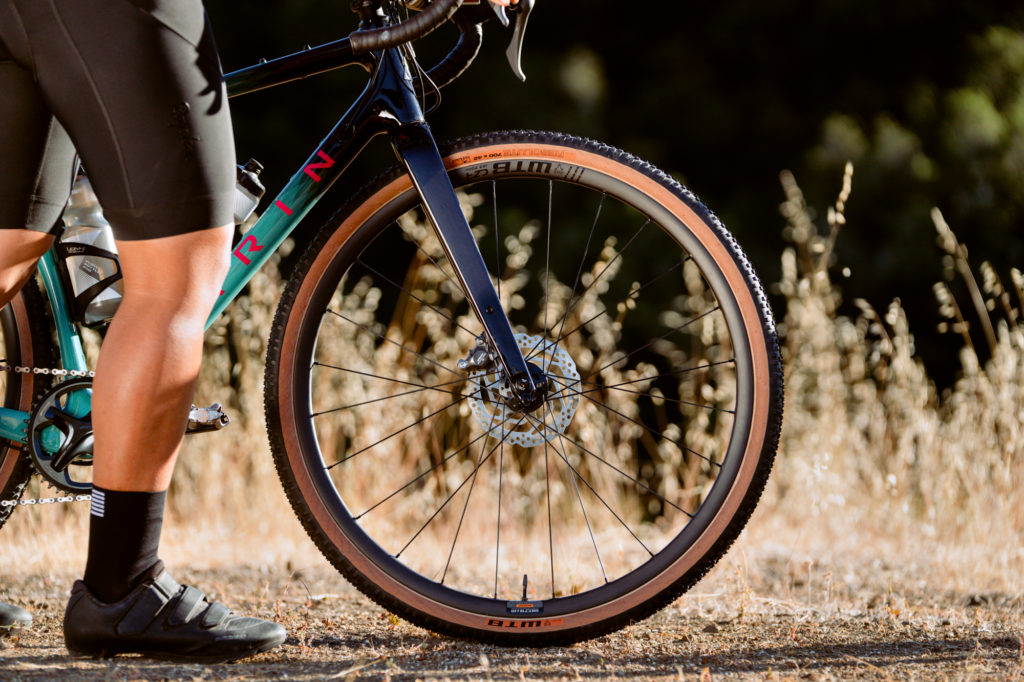 On test
For the last month or so, we've had the 23mm internal diameter, 28-spoke CZR i23 carbon gravel wheels in action, put to the test on local loops and the slate trails of Machynlleth along the techy course of Grinduro! Wales.
Set up was a breeze, and we can say that with some confidence as we've had three different tyres set up on there so far: Michelin Power Gravel 40mm, GravelKing SL 38mm and WTB Raddler 40mm. All three went on super easily and inflated without a hitch, using a Schwalbe Tire Booster.
On the bike, they do feel incredibly light, and on the road it's an incredibly fast sensation. For such lightweight hoops, you might be a little anxious when taking them off-road and especially for the more technical riding that was delivered at Grinduro! Wales…
Fear not, the CZR i23 carbon wheels took even the rockiest slate chutes in their stride. It'll be quite some time before I can comment on the longer-term durability of these wheels, but first impressions are good. Now to see how they'll fare through the worst of autumn and winter riding! 
Last modified: 18th August 2021