Introducing the all new Canyon Grizl. Alongside the controversial double cockpit of the Grail, Canyon are welcoming a second gravel bike into their fleet, recognising that as terrain and priorities differ so much, there's no one perfect gravel bike. Where the Grail is optimised for speed and efficiency on and off tarmac, the Grizl has been designed as a do-it-all Swiss Army Knife of gravel riding, or so Canyon claim.
You certainly get options with the new Grizl, the option to go 1X or 2X, the option to add a dropper post with neat internal cable routing, and more versatility with the conventional cockpit, which should also be more bag-friendly for when you want to load up for a few days. 160mm rotors are standard, but you can switch out for 180 if you're touring heavy or appreciate larger rotors.
Sizes S to XL are 700c only, 2XS and XS are 650b. Canyon believe that wheel size should be proportional to the rider, not dictated by frame clearance, or lack of it. Speaking of which, you can fit up to 50mm tyres – or 1.96 inches – in the Grizl, and improvement on the Grail's 42mm limit, and all models are shod with Schwalbe G One Bite tyres in 45mm widths. To do this, you'll find the drive side chain stay is dropped, and reinforced with a metal plate next to the chainring. If you wanna run mudguards, you'll be able to fit up to 45mm.
Canyon also have some lightweight and waterproof Grizl-specific bags on offer, after teaming up with some of the best in the business, although these are more for long days than bikepacking trips, as they reckon Apidura have these covered already. You can also get frame protection kits for this model on the Canyon site too to prevent any bag rub on the paintwork and carbon frame.
Canyon have added some more mounts than on the Grizl, introducing triple fork mounts on each leg for cargo cages and bags or water bottles, with limits of 3kg per side.
Look closely and all the mounting info is printed in the matte paint. Pretty neat huh? Top tube bosses add a fixing point for top tube bags, and extra mounts under the down tube give more space for storing tools or water.
What about geometry, I hear you ask? It's very similar to the Grail, which Canyon were happy with. If it ain't broke, don't fix it maybe, but we'll let you know how we find it. The same goes for Canyon's flexible 27.2mm carbon VCLS seatpost and integrated clamp, which promises extra compliance for comfort over the rougher stuff.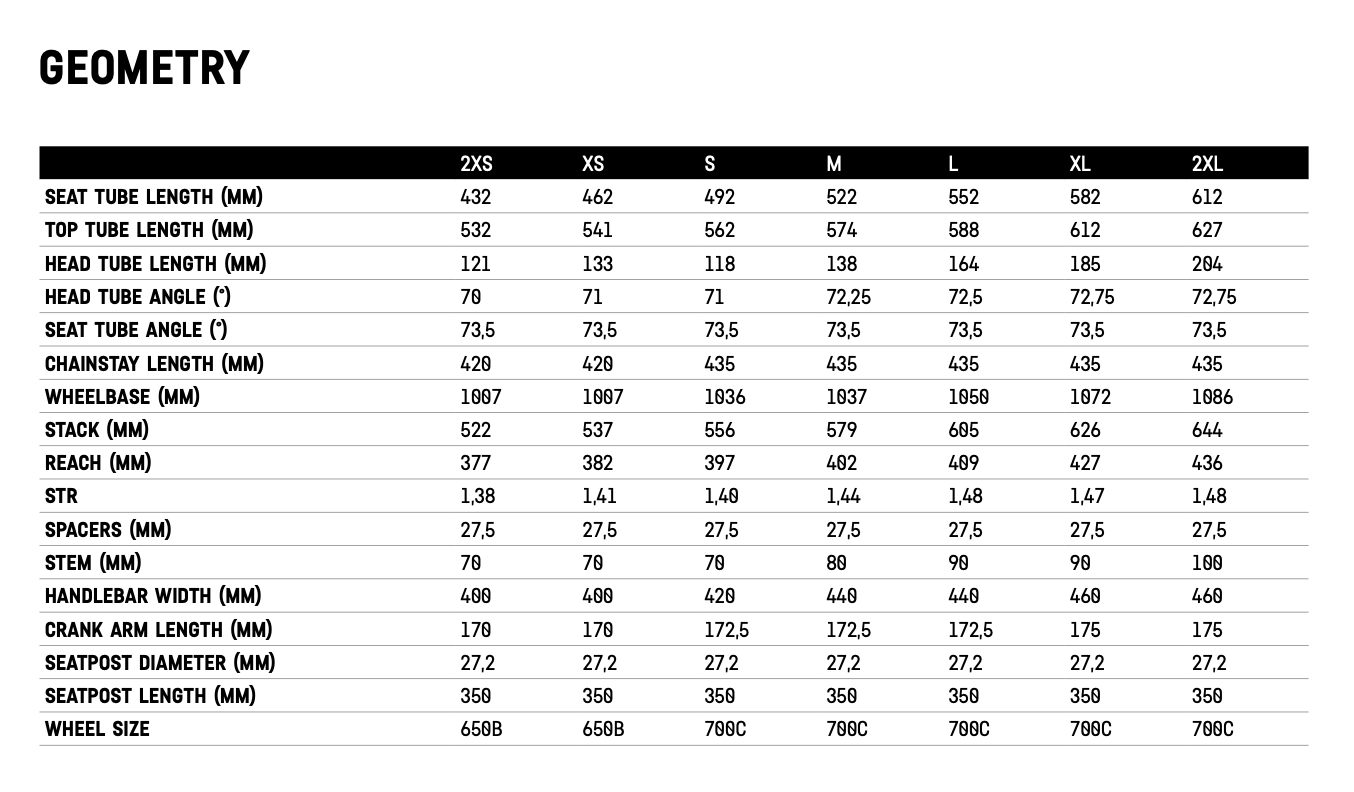 The SL 7 comes in a women's models too, available in 2XS to M only, with a women's specific saddle and a different colour way, but no difference otherwise in geo or spec. In terms of specs you'll find seven builds ranging from £2,199 to £4,899, with a choice of Shimano GRX, or Campagnolo Ekar at the top of the range.
Colour-wise Canyon have been bold, with Kale Smash, Earl Grey, Matcha Splash, Olive Sky and Wildberry Splatter. Anyone else feeling hungry?
Canyon Grizl pricing
Grizl SL 6.0 £2,199, €1,999, $2,899
Grizl CF SL 7.0 £2,499, €2,299, $2,399
Grizl CF SL 7.0 WMN £2,499, €2,299, $2,399
Grizl CF SL 8.0 £2,999, €2,799, $2,949
Grizl CF SL 8.0 1by £2,949, €2,699, $2,849
Grizl CF SLX 8.0 1by £4,899, €4,499, $4,699
Grizl CF SLX 8.0 Di2 £4,999, €4,599, $4,799
UK stock is available immediately, with an alloy version and SRAM builds to follow.  Stay tuned on ADVNTR for our full thoughts on this Grizl CF SL 8.0, which retails at £2,999, and stay tuned on social at ADVNTR.cc for more.
Last modified: 6th May 2021