Understated cool or a niche too far?
For those from a road background, Café du Cycliste  need little introduction. Their range of cycle clothing is the choice of the snappy dresser for whom Rapha is just too mainstream. On or off the saddle, for clothing that's sharper than a pro-cyclist's tanlines, this Nice based brand faces little contest.
So what exactly are Gravel Shorts?  The Renée Gravel Shorts are essentially a slim cut, MTB style, baggy short with a generous dash of Gallic flair. They are made from a lightweight, breathable, stretch weave fabric. There is no pad, so wear them over your bib shorts.
The quality of the material and general finish is impressive and you wouldn't look odd if you wore these in full civilian mode teamed up with a t-shirt and trainers.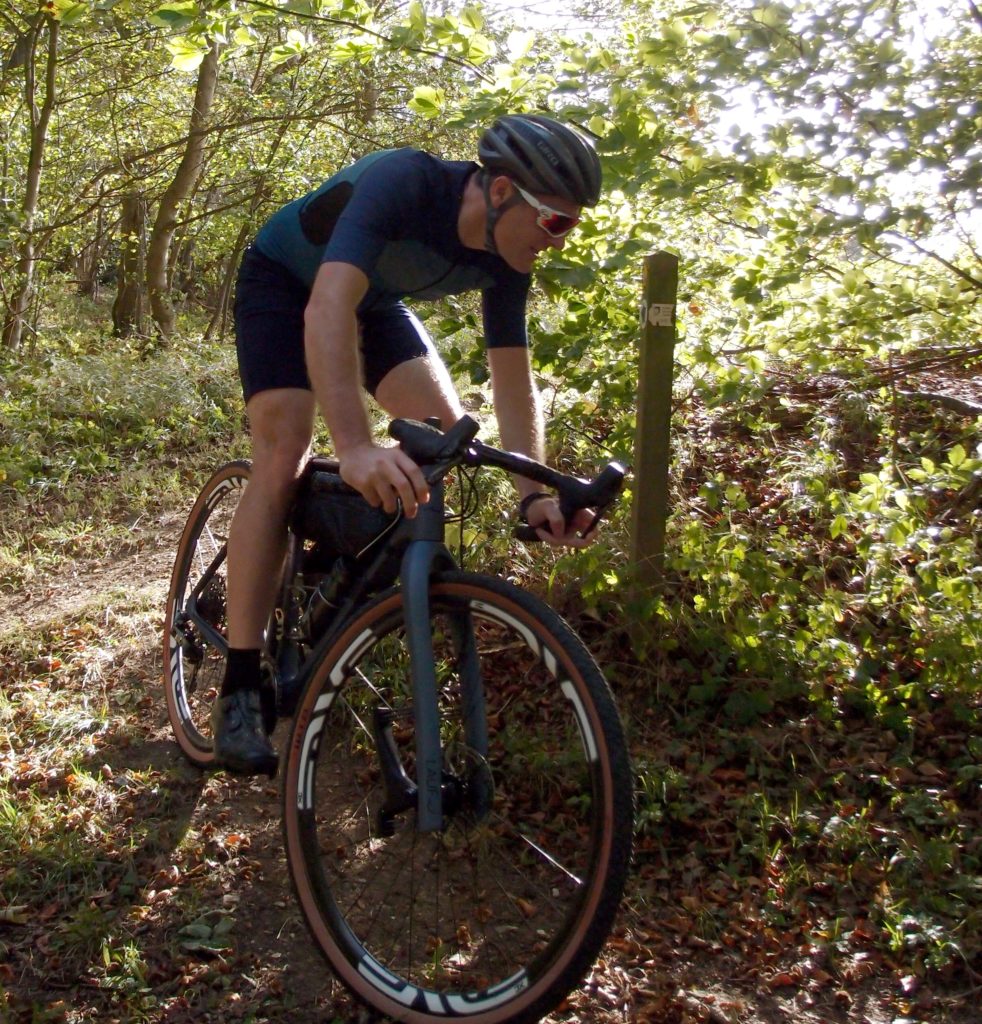 Gravel Practicality
They aren't going to offer you much comfort, they are an over short after all. The material is more durable than lycra and as an over-short, will protect your delicate bibs from the attack of brambles and other thorny vegetation.
While the slim-cut shorts did not flap about, the legs did tend to ride up which was a bit annoying. Standing up and tugging down on the legs while riding along was the only answer.
Although far from convinced about their practical application out there on the trail, lounging around outside the cafe mid-ride on a warm, sunny day, espresso in hand, I did feel unquestionably cool. It's a Café du Cycliste thing.
So to return to the original question; What is a Gravel Short? All I can do is give you a Gallic shrug of my shoulders. The Renée shorts are more of a leisure short than the solution for the derrière of gravel cyclists everywhere.
Renée the Lounge Lizard
A long distance short the Renée is not. As a leisure short for those days when you are 'just riding', whether to work, the cafe or wherever, they are a cool way to hoon about without looking like you're on your way to Le Tour.
Two rear pockets are secured with poppers plus, a small zipped pocket to secure your valuables. While cycling, I dislike having anything in short pockets. So I don't use any of these features.
Use the Renee as a  multi-purpose short however, and, off the bike, the pockets suddenly become useful for pocket type things such as keys, change etc. When you start riding, take them out of your pocket and put them in a bag. Simple!
If you ride in the wet, your bum is going to get wet! Café du Cycliste confirmed the absence of any durable-water-repellent treatment, which is a bit of an oversight, preventing the Renée from doubling up as an inclement weather over-short, for bikepacking adventures.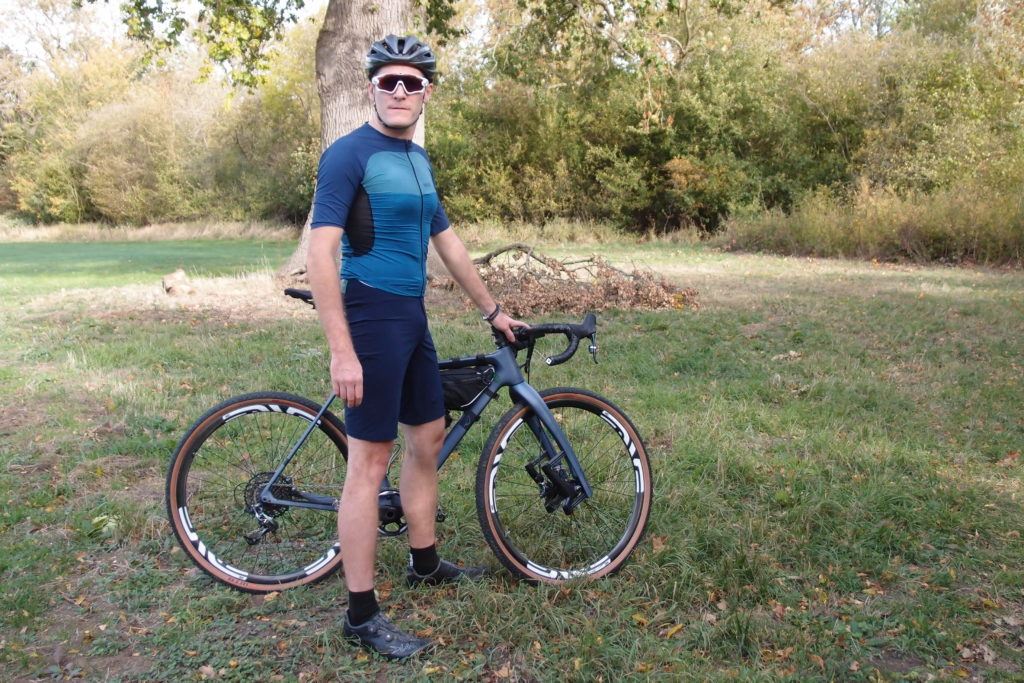 Form over function?
At £136.00 a pair, you might reasonably start to wonder whether you are meant to submit these shorts to the rough and tumble of day to day riding. Or would you be better off using them as a fashion accessory, as you glide up to your local artisan café on your oh so cool fixie? I think this is probably their natural habitat.
If you are less concerned about style, Fat Lad At The Back offer the Cracking MTB Shorts, a similar, non-baggy, over-short for £84.99 but which also features a DWR finish.
Dig a little deeper into your wallet and for £149, Aussie Grit Apparel will give you all the comfort of a lycra short and pad combined with the slim-cut baggy versatility of an MTB short with their Flint Bike Shorts (read our review here).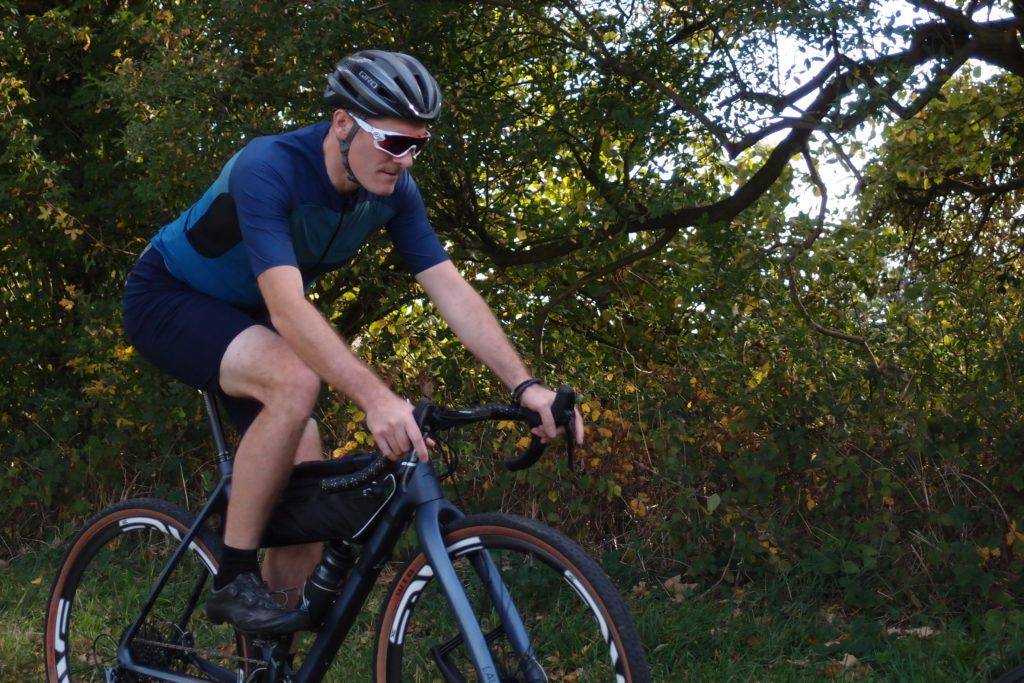 Conclusion
Fashionably cool, slim cut over-shorts which exude style. If you want to be the coolest cat in the gravel pack, Cafe du Cycliste's Renée Gravel Shorts are for you.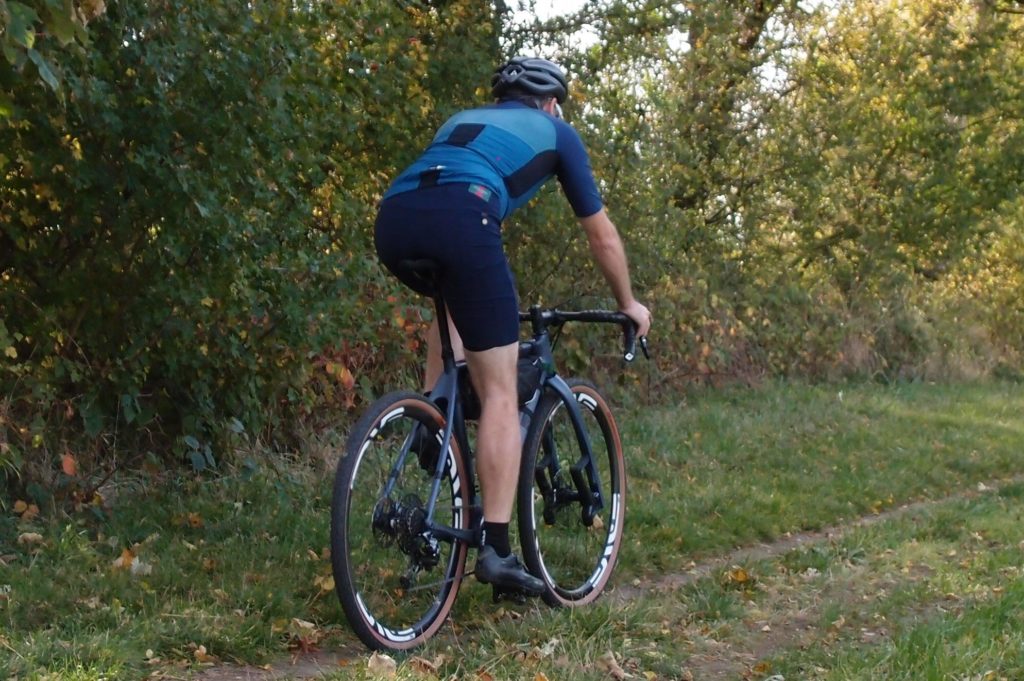 Last modified: 26th January 2019