There is a definite feel of Spring in the air and with it, our thoughts are rapidly turning to plans for the Summer. Hopefully we'll get a bumper one, as the events calendar for gravel and bikepacking adventures is looking seriously promising this year.
Brother Cycles gave us a timely reminder that "Brother in the Wild", their weekend party with a bike ride thrown in, will be back for its 3rd year running. The event runs from the 17th to 19th of May.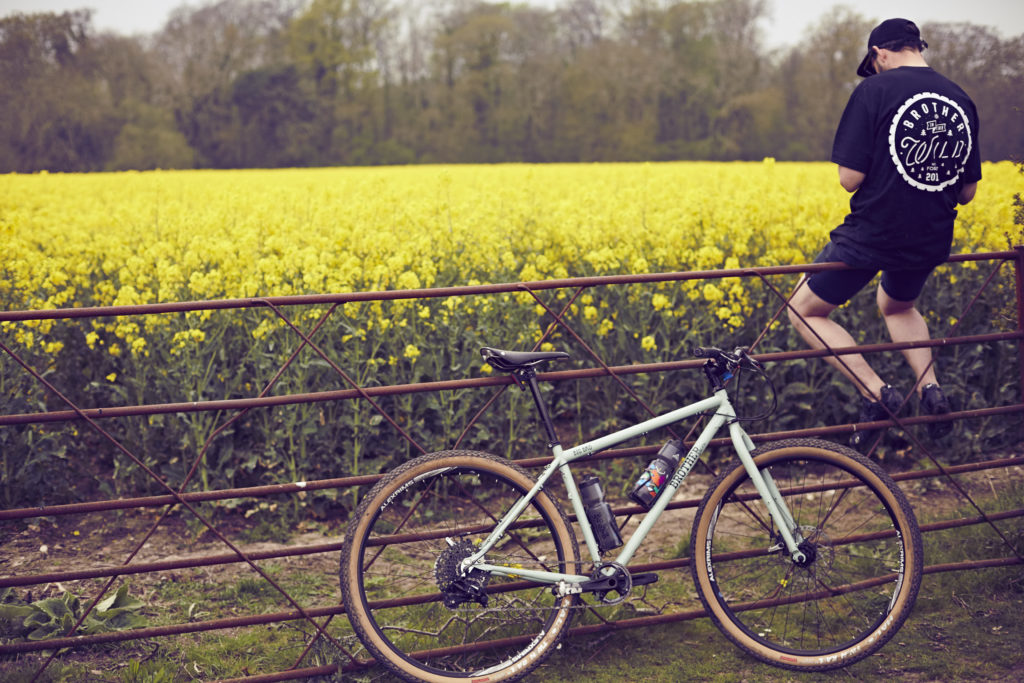 Beer Swilling n' Gravel Grinding
Brother Cycles' two day bikepacking and beer festival has found itself a new and improved base in Dorset for 2019. Filled with forests, dramatic cliffs, glorious beaches and endless gravel tracks. Riders will set up camp in the heart of a nature reserve and spend 2 days exploring the trails that criss-cross the region. The routes will dip in and out of local towns with a number of pubs and cafes to stop at – there will also be a number of wild swim spots along the way.
Back at the campsite, Brother will have live music, campfires, competitions and of course the finest local food and drink to keep you going throughout the weekend. As with previous years, Brother in the Wild is as much about enjoying time off the bike as on.
The Routes
The Saturday and Sunday routes will be between 30 and 50 miles each
They will be more technical and a little tougher than in previous years however we strongly encourage everyone to give them a go – the views are 100% worth it!
There will be options to cut routes short or extend them for those that want a serious challenge
The routes are mostly off-road – we therefore recommend using a bike with 33c tyres or larger
Most importantly this is a social ride and not a race – ride as much or as little of the routes as you want
Basecamp
Ticket holders will be given the exact location nearer the event date – nearest train station is Wareham
Bring full camping kit as if you were out in the wild
Hot food, refreshments, fresh water and toilets all on site
A selection of partner brands will also be set up in camp – more info nearer the event
Spaces for campervans are available in camp – ticket required
Included with your ticket
2 nights camping – riders are welcome to arrive on Friday 17th May
GPX routes for Saturday and Sunday rides
Hot dinner on Saturday night – meat and vegan options
1 x beer or non-alcoholic drink with dinner
Brother in the Wild event patch
Bike wash and lube from Muc-Off
Welcome goodies from partner brands
Limited edition 2019 Brother in the Wild t-shirt – £10 with ticket purchase
Don't miss out
Word has it that Brother in the Wild has been immensely popular in previous years. We narrowly missed out on getting a spot in 2018, but have ensured we won't miss it this time round!
There are only a handful of entries left for this years event, so if you are thinking about it, don't hang about. More details here.
Last modified: 19th March 2019