If you haven't checked out ARAF.cc  (slow in Welsh) and the slow movement that it's enabling in cycling and the greater outdoors, you really should.
We chatted with ARAF.cc founder and AUTMNL ADVNTR judge Chris Hunter towards the end of the AUTMNL ADVNTR challenge to find out how he has been enjoying the changing seasons, what he's seen so far in the submissions and what he's looking for in the winning shots.
What is autumn to you?
Autumn for me is about the colours… It's a really sensory season; all the bright colours, fresh smells, October is Daisy's favourite month (Chris' wife) and we love Halloween and Bonfire Night too.
I actually really like it for riding too. Even though it's warm in summer, it's not my favourite as I'm pasty with freckles, so I can burn really bad. Sure, the days are a bit shorter in autumn but I prefer riding then, and the weather's a bit more unpredictable which I like too!
I love night rides, which we'll have more of now, they can make the same routes or local trails more exciting, or even sometimes you go back during the day and you're like, how on earth did I get down that in the dark?!
What have you been enjoying from the AUTMNL ADVNTR entries so far?
Light bro! Yeah but seriously, there's been some amazing light in the shots, like that golden hour is just a bit earlier now and I think more people are seeing it. More people are getting out during the day or on the way home from work, getting up really early for some amazing misty pink sunrises.
View this post on Instagram
Chris' top tips for autumnal photography and just getting out there
Photography wise I think it's about getting a waterproof case. I haven't taken my camera out on the bike as much as I'd have liked this year, mostly 'cos I lost my lens cap and haven't replaced it, but also because I don't have the right kind of bike bag for it. Usually in a bag I'd wrap my camera up in a coat or something to stop it rattling around, but yeah I think having the right gear can really help.
Just getting out there? It's all about preparation and snacks. A lot of people don't like the thought of getting wet or cold, but if you have the right kit so you can go out and be warm and dry it's actually amazing when it's raining and you're all wrapped up properly.
Snacks are really important for me, they're like little rewards along the way!
View this post on Instagram
Who do you look to for inspiration when it comes to photography?
I follow loads of rad people on Instagram, but can't always remember their names… My mate Josh is a really great photographer, I enjoy his stuff, and IGERS Bristol is always great for local scenes and inspiration. Then more broad reaching accounts like Earth and Daily Overview are cool. Oh, and The Radavist is probably the most inspiring bike account that I follow.
View this post on Instagram
What does a winning entry look like to you?
I think… I want to see something that either inspires me, or makes me want to be right there in that moment. It doesn't have to be a professional looking shot either, just something that makes me really want to go and do that thing, get up early even…
Feeling inspired?
You've got just a few days left until October 31st to get snapping and enter our AUTMNL ADVNTR photography challenge, by uploading your riding pics to Instagram and tagging #ADVNTR. Chris, Dan Monaghan and Samantha Saskia Dugon will be judging to the entries pick the winners, and we've got some really ace prizes up for grabs too.
For the full details and T&C's head to our AUTMNL ADVNTR page here.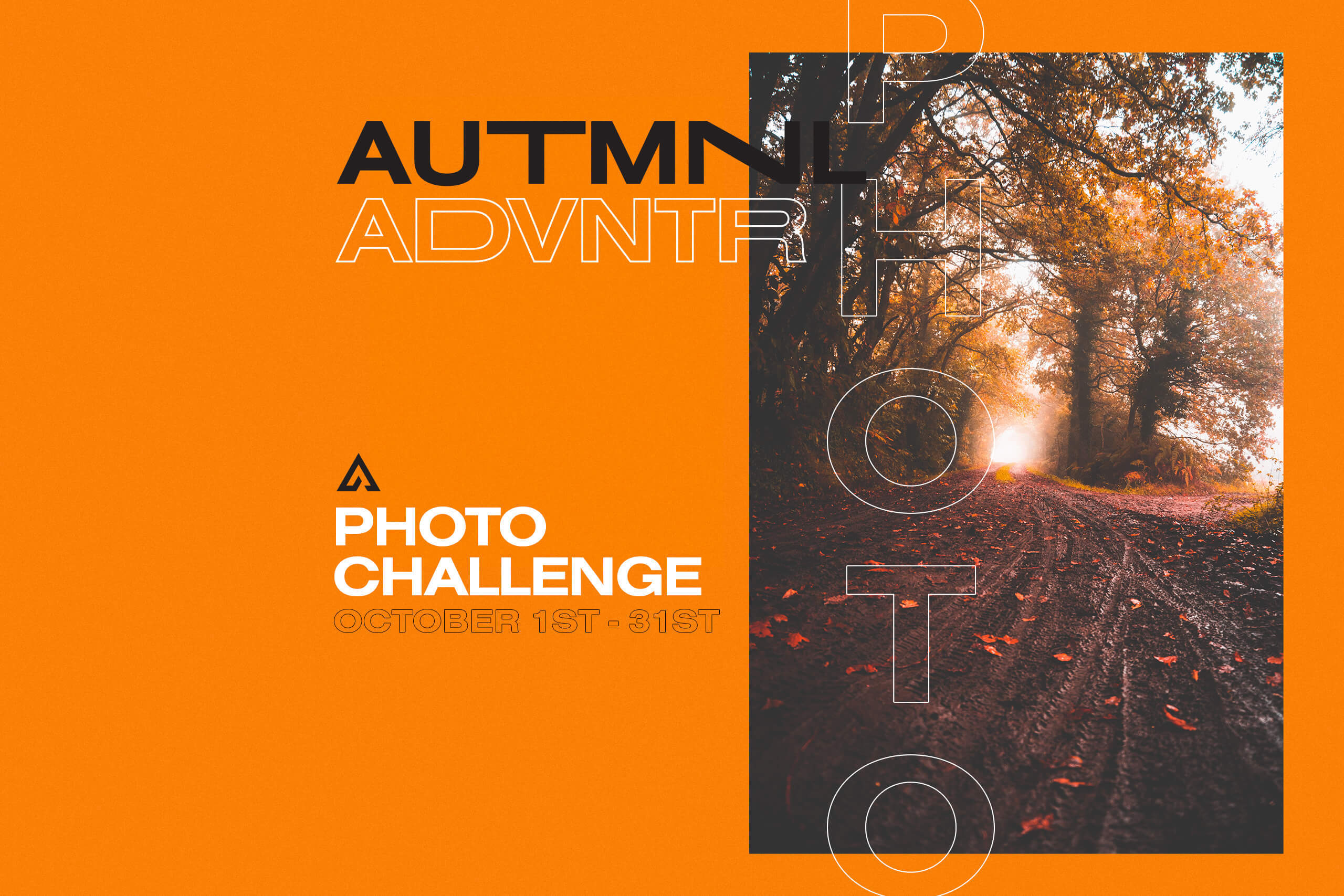 Last modified: 28th October 2020