A bag for life?
I have not had very good experiences with top tube bags in the past. They wobble and lurch, and rub my knees raw. I can see the point of them but honestly, I can do without the hassle.
When I was offered the chance to review the Apidura Top Tube bag, I was interested to see whether all the hype about Apidura was just hype. Or is there a little more to it?
This review is very much a reflection of my first impressions. I will subject the bag to long term use and report back when we have become an item, so to speak!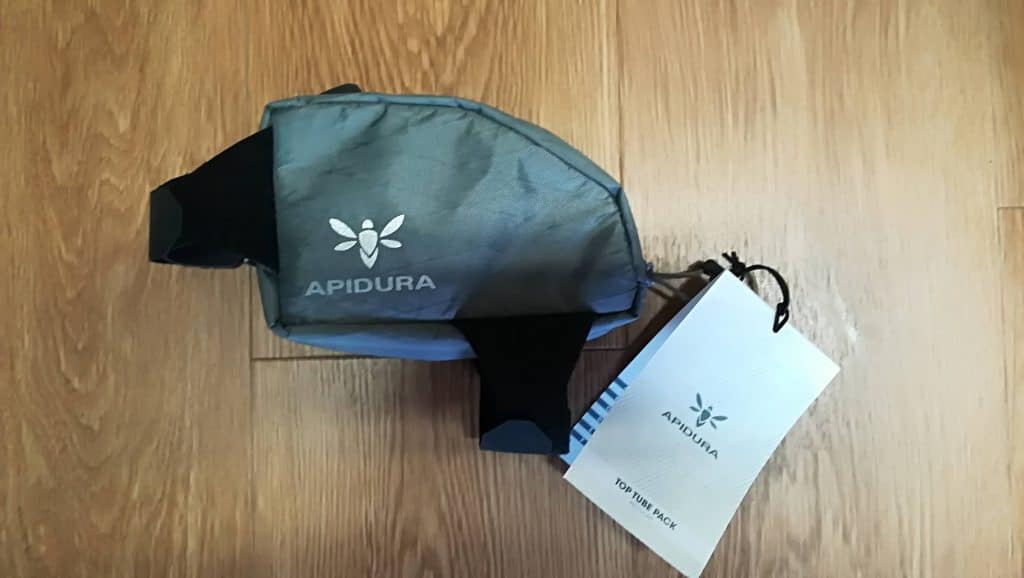 Not just for bikepackers
The other day over a mid ride coffee and cake, we were jokingly discussing whether top tube bags were a gateway bag. Fit one of these wee beasties to your bike and before you know it, you'll have a beard, a full set of bags and spd sandals. Joking aside, I have always subscribed to the roadie mantra of:
"If you have got stuff to carry, stick it in your back pocket, there's no need for luggage."
When I was racing on the road, this made absolute sense. Now my riding is different (not always that much slower, but different) and I can see why you might want a top tube bag at the very least.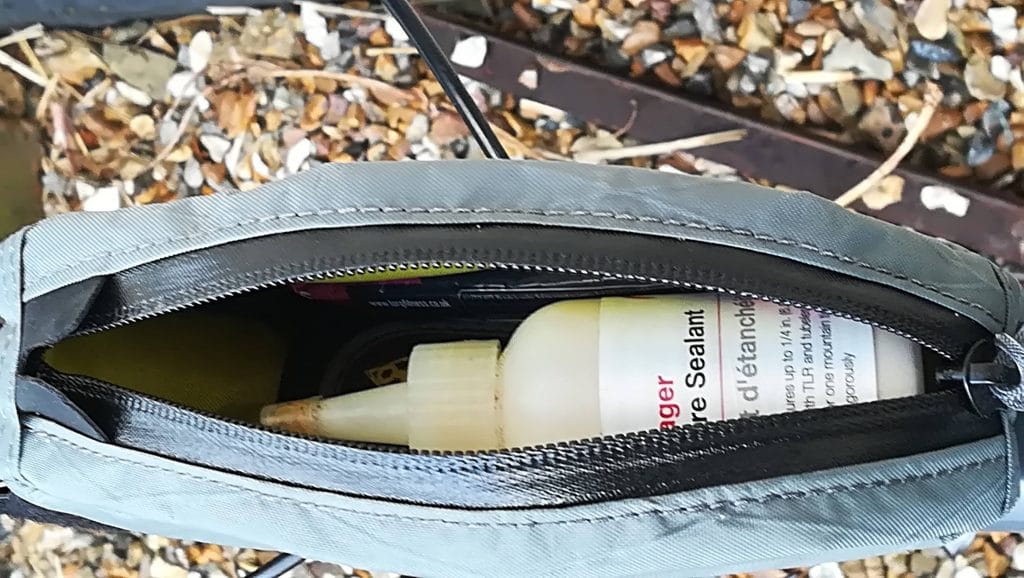 For easy access to food, trail tool, maybe a phone and for the intrepid among us, a back up battery for your gps, some sort of luggage is essential.
The bag you need is probably going to be determined by how much you want to carry. Essentials only size (0.5L) is ideal for commuters, day rides etc. Larger sizes may be required for expeditionary types!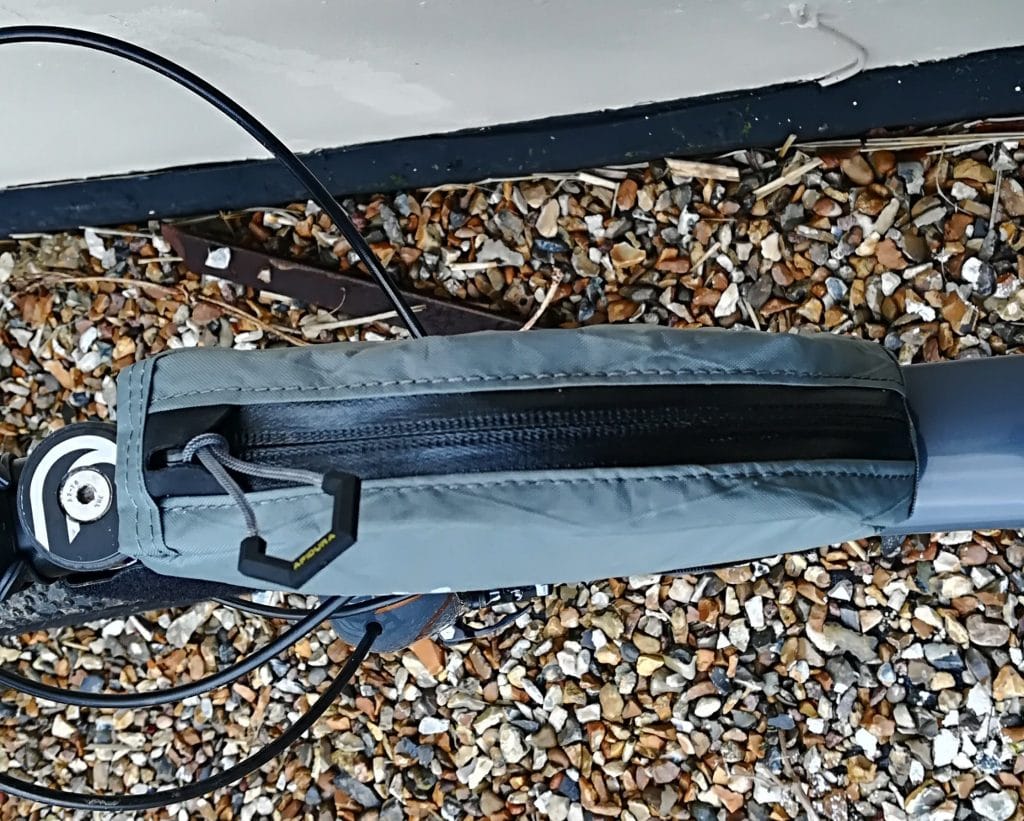 Features
A full list of features can be found on the website
Top of the list for my favourites are the Hypalon backed velcro attachments. The Hypalon provides limpet like grip to the top tube. Once fitted, the bag just would not budge, no matter how much it was loaded up, or however roughly I "jiggled" it. The velcro itself is as sticky as new velcro generally is, no worries on that score. It will be interesting to see how well it copes when full of dust and dirt etc.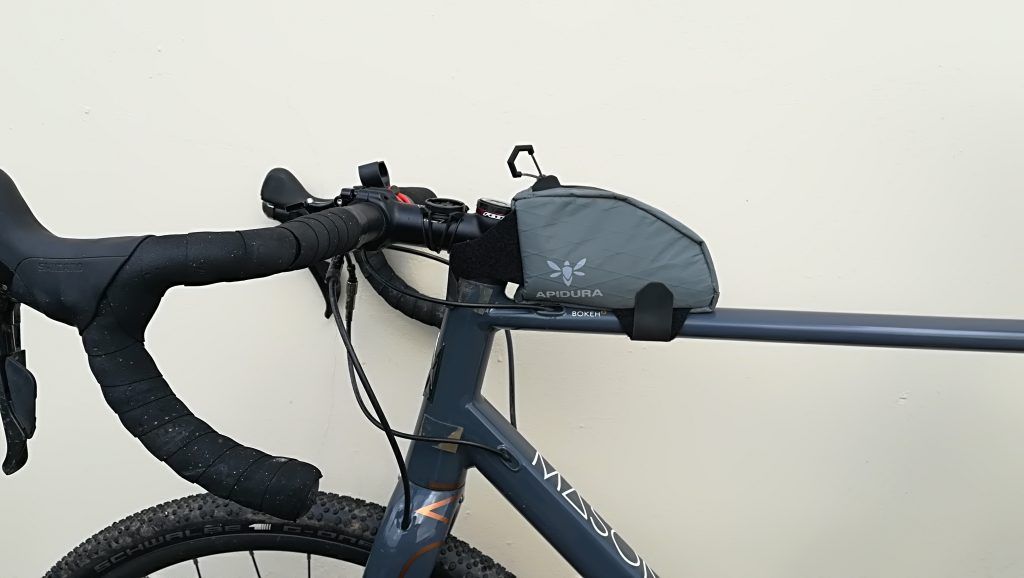 The zip is nice and smooth. Combined with the large, one finger "puller" it is easy to open and shut the bag on the fly.
The bag itself is padded and reinforced with a lightweight closed cell foam. This provides extra rigidity and protection for the contents.
The inside of the bag is yellow, making small items easier to see. I don't think this is a unique feature but it is one I like.
The fabric is waterproof but stitching isn't. This isn't really a deal breaker, the simple expedient of using a plastic bag will allay any worries on this front.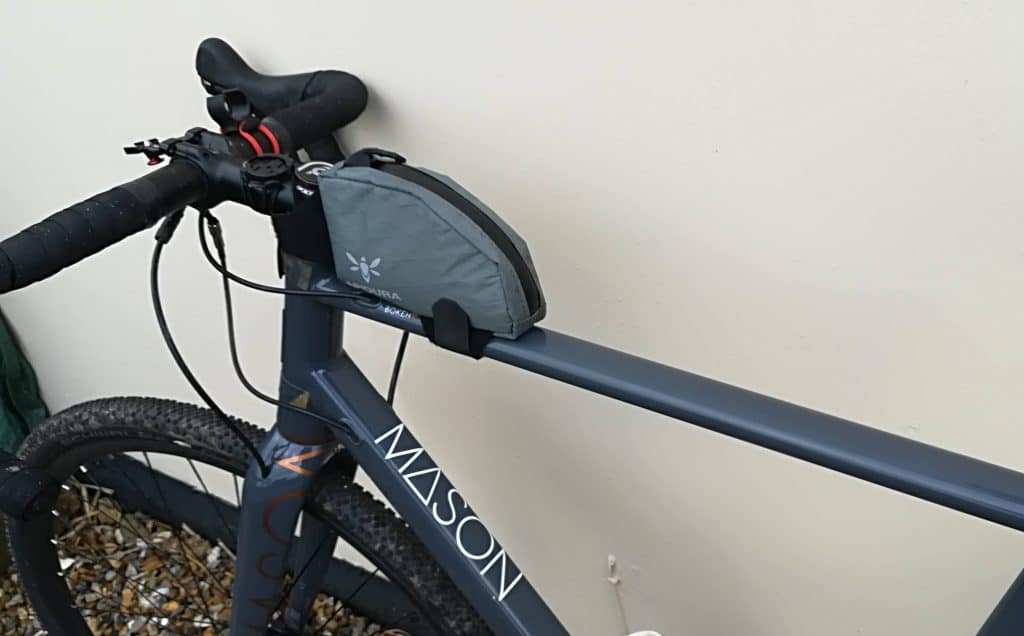 Conclusion
From being a 'luggage sceptic' this little bag has become a semi permanent fixture on my bike. I have yet to try it secured to the seat post but am assured it works there too.
It doesn't weigh a lot but you can stuff it full of essentials such as gels or jelly beans.
I can't sign this off with an unequivocal bill of health though. While it is easy to secure it to the frame, if your stem is slammed, it is a little awkward and untidy.
Other than that, I love it. Is it worth the few extra quid over more 'budget' offerings? In my experience it has to be a yes. (Caveat, I have not reviewed every bag out there so, if you think you know of one that is better, let me know.)
Last modified: 5th April 2018