Summer is arguably the best time of the year. Sunny weather, long days and of course… new bike releases!
If you have been dot-watching the Trans-Am or TCR and feel like crossing a continent by bike, the All-City Zig Zag might be right up your street, strasse or strada!
All-City's bid to grab a piece of the action in 2019 is the Zig Zag disc road bike. While this is their first foray into disc road bikes, the Zig Zag shares all the characteristics we have come to expect from All-City. A steel frame showcases their trademark features, namely custom air-hardened A.C.E tubing, neat TIG welds and cast seat collar and dropouts.

The Kings of Colour
As usual with All-City, the first thing to grab your attention will be the eye popping paint finish! We think both the Orange-Red and Purple-Lilac fades look outstanding on the new Zig Zag. All City set quite a trend with their red-yellow fade Gorilla Monsoon last year, so much so that it seems several bike brands have copied it! The Zig Zag's beauty is more than skin deep, the frame benefits from an E.D. coating to keep corrosion at bay and your bike looking good for years to come.

Go far, go fast, or go to work
The geometry is designed to combine performance and comfort. Full mudguard mounts mean that you can keep going in the rain too. Other features include front and rear thru-axles, a tapered head tube and a carbon fork from QBP stablemates Whisky. The Zig Zag is designed around a 28mm tyre but has clearance for 32mm with mudguards and 35mm without, that was gravel bike territory not so long ago!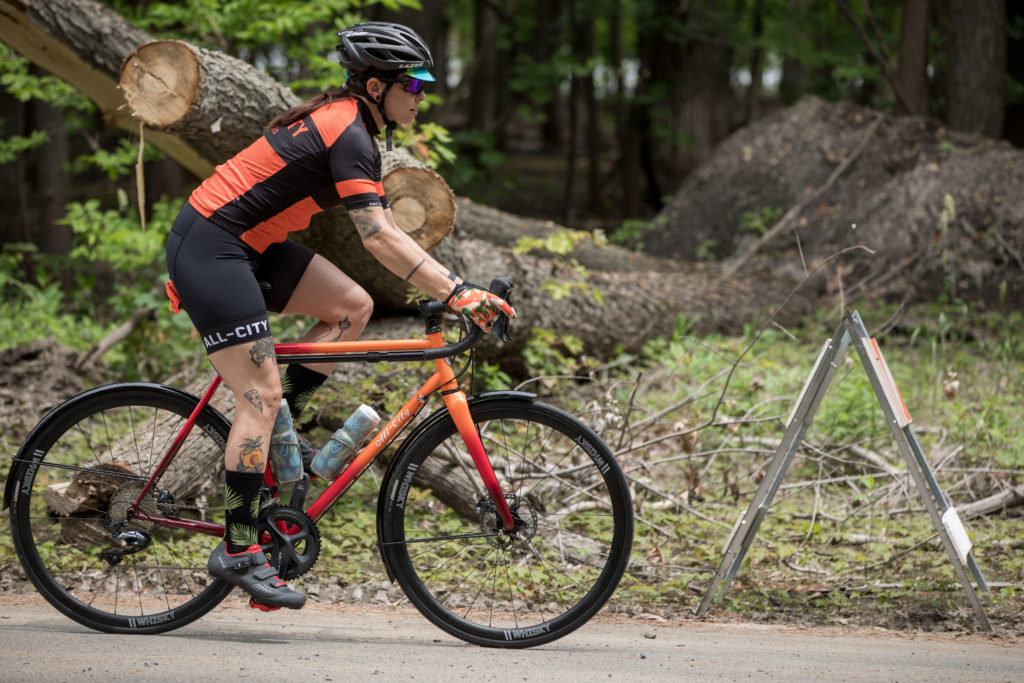 Specifications – Updated with UK prices
The Zig Zag will be available in the UK in the 'rum punch' colourway only. In either a Shimano Ultegra Hydro build, featuring Whisky finishing kit and Halo Wheels at £3,550. Shimano's 105 Hydro groupset will be available at £2,750 and will feature finishing kit from Ison Distribution's in-house brand, Genetic Components. If you prefer to build your own bike, the frameset will retail at £1,300. With six frame sizes to choose from (between 46-61cm) most riders should be able to find a Zig Zag that fits.
Framesets will land on UK shores on 15th August. Full builds will follow shortly after.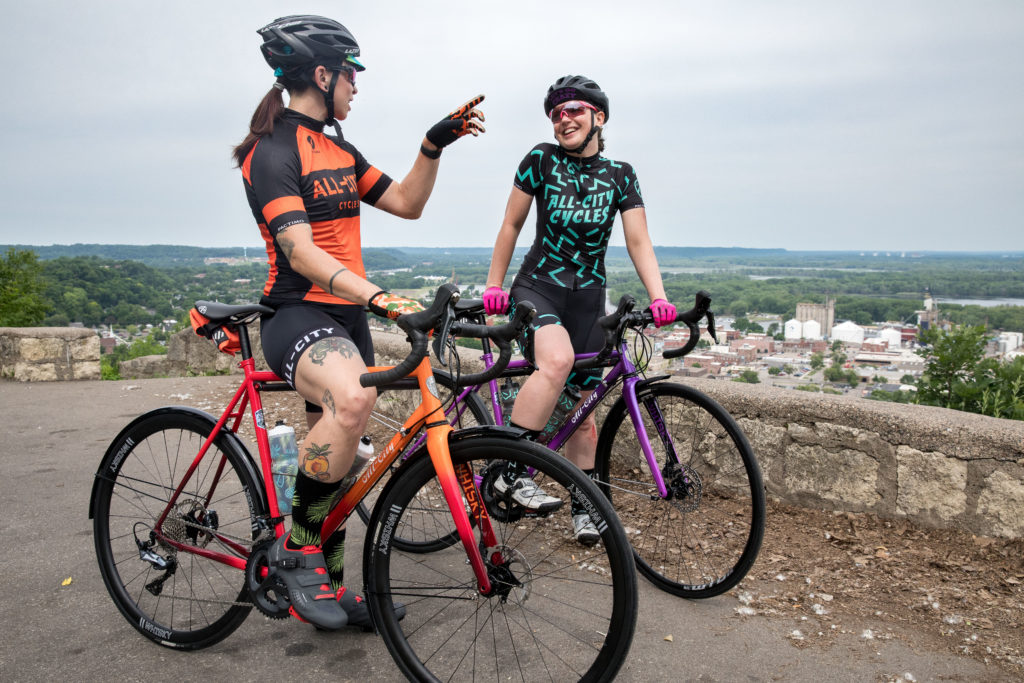 Want to know more?
If you're crying out to find out more about the All City Zig Zag, head on over to allcitycycles.com or hound the UK distributor for all things All City, Ison Distribution.
Last modified: 8th August 2019