Ison Distribution, UK distributors of the Party Brand, All-City Cycles, have just teased us with pictures of the 'new' Cosmic Stallion. It's always a little disconcerting when you are in the middle of testing a bike, for the brand manager to tell you a week later that a new model is out!
Just as we were about to throw down our notebooks of test notes, they chip in with "relax, it's just a really cool new paint job!" Phew! Messing around with the ingredients would have been sacrilege in our opinion as the All-City had dialled it right first time round.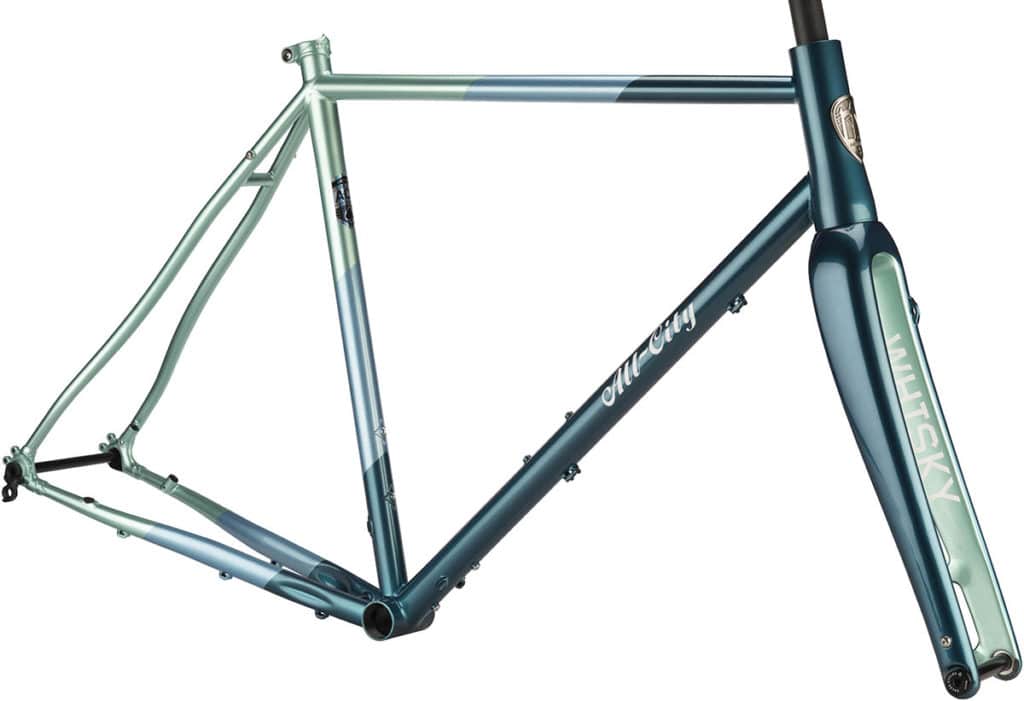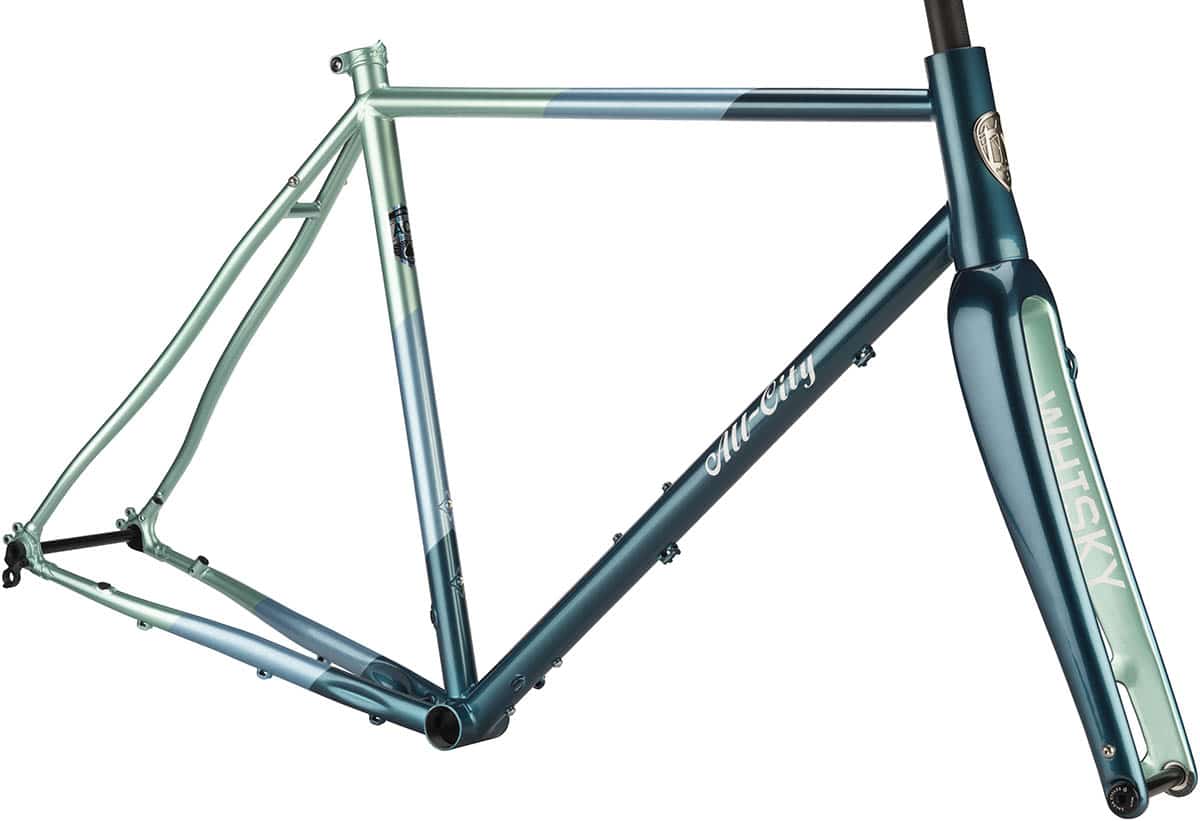 The Song Frame Remains the Same
So, paint aside, everything remains the same. Same Air Hardened, Custom Extruded tubeset (A.C.E. in All-City terminology), same custom dropouts with 142×12 thru-axle and a replaceable derailleur hanger. Same gorgeous carbon Whisky No.9 fork with 15mm axle. Also the same are the sensible touches that so many bike companies like to mess around with: a threaded bottom bracket, post-mount brakes and, rejoice! External cable routing! Although Cosmic Stallion is ready for Di2 with internal routing ports.
Costs and Specs
A frameset will set you back £1,400 and £2,599 for a complete build consisting of Genetic STV finishing kit, Shimano 105 R7000 groupset, TRP Spyre brakes and Halo Vapour GXC wheels wrapped in Schalbe G-One Speed 700x38ctyres. With six frames sizes from 46cm to 61cm, finding a 'Stallion' to fit shouldn't be a problem.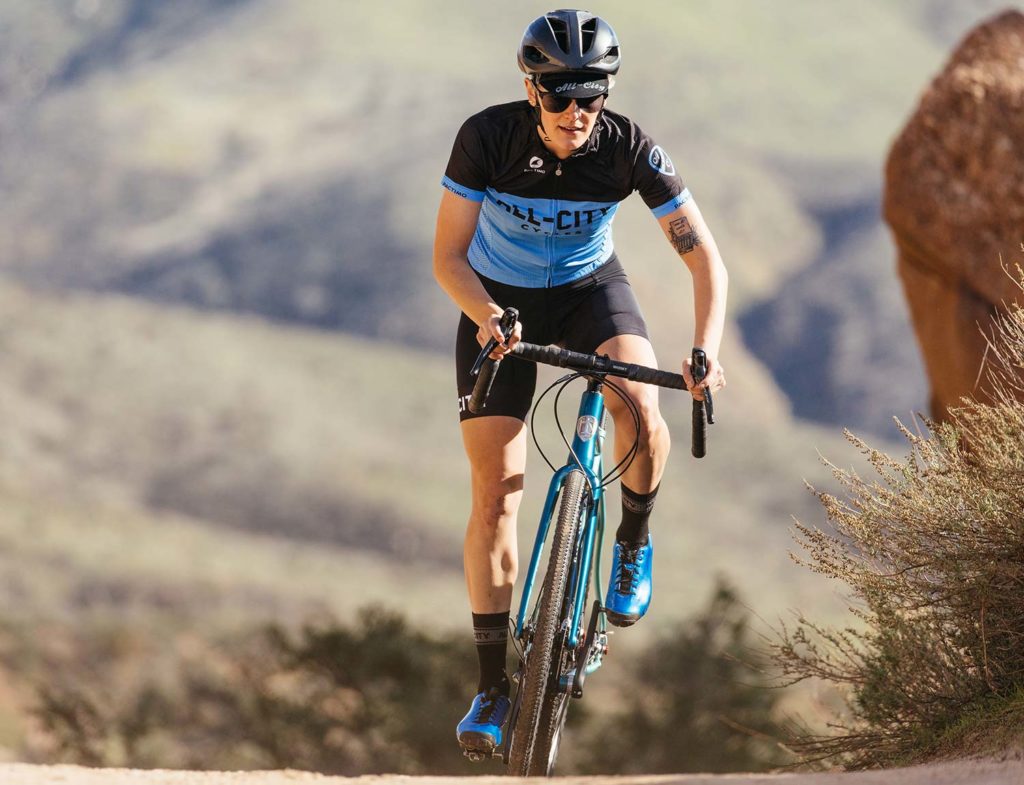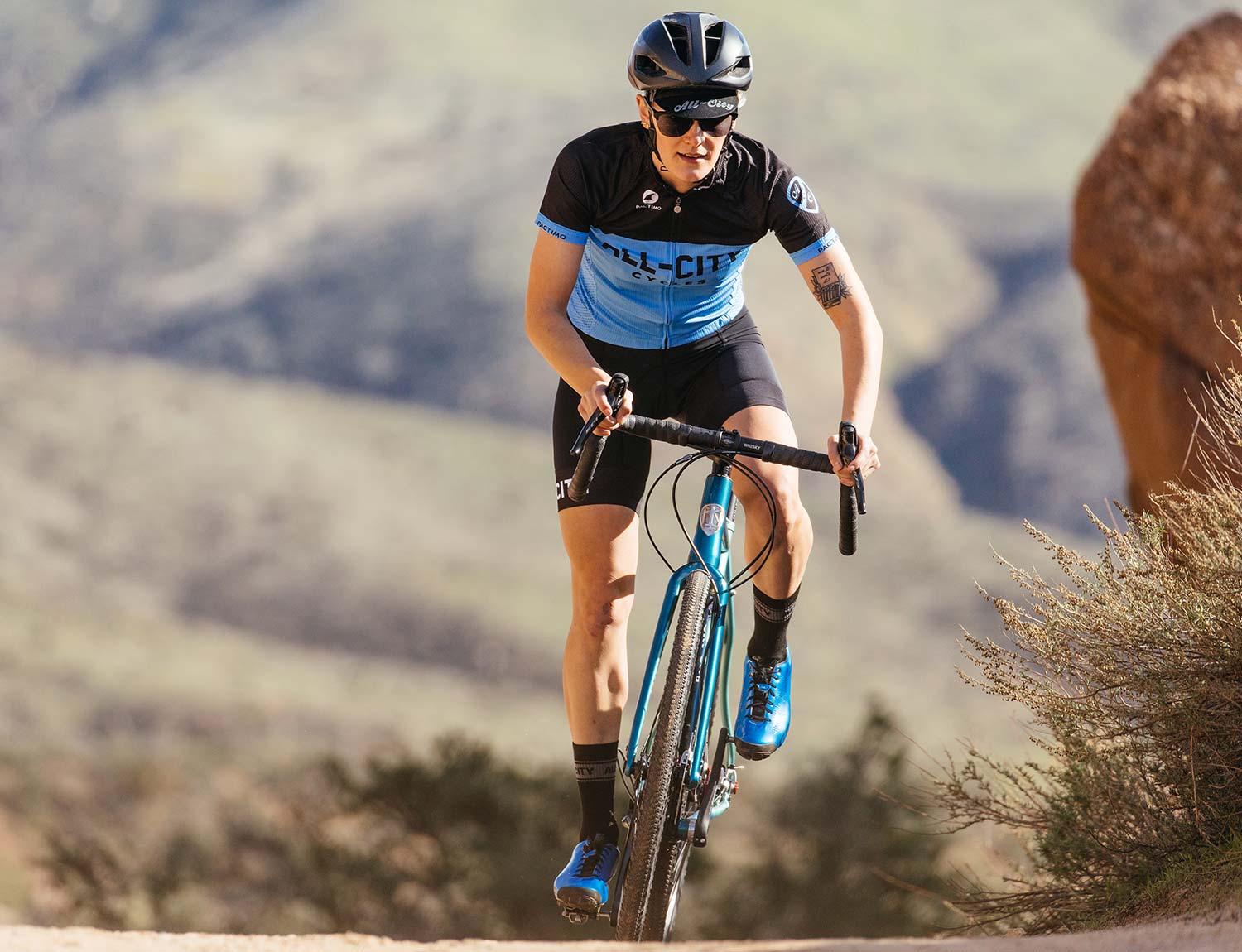 John is currently busy testing out the 'old' Cosmic Stallion. Equipped with 2018's SRAM Rival spec but with the same great frame as the 2019 model. You'll be able to read his thoughts soon on this very website.
For more information on the All-City Cosmic Stallion, gallop over to:
Last modified: 14th February 2019