When the Macho King & Nature Boy email dropped into the ADVNTR inbox, it was obvious that All-City were on a winning streak. Knocking it out of the park again, the 2020 All-City Macho King and Nature Boy are resplendent in searing fluro yellow and green. They are definitely NOT for the shy and retiring! A quick glance at the spec sheet showed their beauty is more than skin deep. Under the fancy paint both bikes have received a major overhaul. Instead of the usual 612 Select tubing, All-City's proprietary A.C.E (Air hardened, Custom designed & Extruded) steel is used. Paired with a Columbus Futura carbon fork with adjustable rake, All-City are bringing the steel 'cross category into the 21st century.
What's new?
The changes go beyond new paint and pipework, as both models get a raft of modern upgrades. While primarily cyclocross racing bikes, the 'King & Nature Boy have a lot to recommend them to riders looking for fast gravel bike. Forget about rack and guard mounts. But space for 42c tyres and two bottle cages will be appreciated on long rides away from the race tape. Flat mount disc brakes, 12mm thru-axles and a tapered head tube will keep braking and cornering forces in check.
Anything else?
One criticism of modern developments like tapered tubes, disc brakes and thru axles, is they almost always add weight. All-City have bucked this trend as the Macho King has dropped around 400 grams from its frame weight! All-City's own staffer Nate has built up a Macho King weighing 17lbs! Of course the Nature Boy has also have benefited from this weight loss programme. And with the Nature Boy switching from a steel to carbon fork, further rewards can be had for the weight weenies amongst us! The move to thru axles means that the chain-tension duties are taken care of by an eccentric BB rather than track-end style dropouts.
If it ain't broken…
Thankfully All-City haven't thrown the baby out with the bath water with their updates. Closer inspection reveals All-City design details remain. The signature cast drop-outs, seat tube collar and headtube badge with the AC emblem are all there.. Out of sight, the framesets are still protected from corrosion inside & out with an ED (Electrophoretic Deposition) coating. No reason then for your new All-City not to remain beautiful for years to come!
How low can you go?
That 17lbs Macho King is currently touring the UK with Nate as he visits key All-City dealers in the UK. We invited Nate to our local to talk over the finer details of the bike you see below.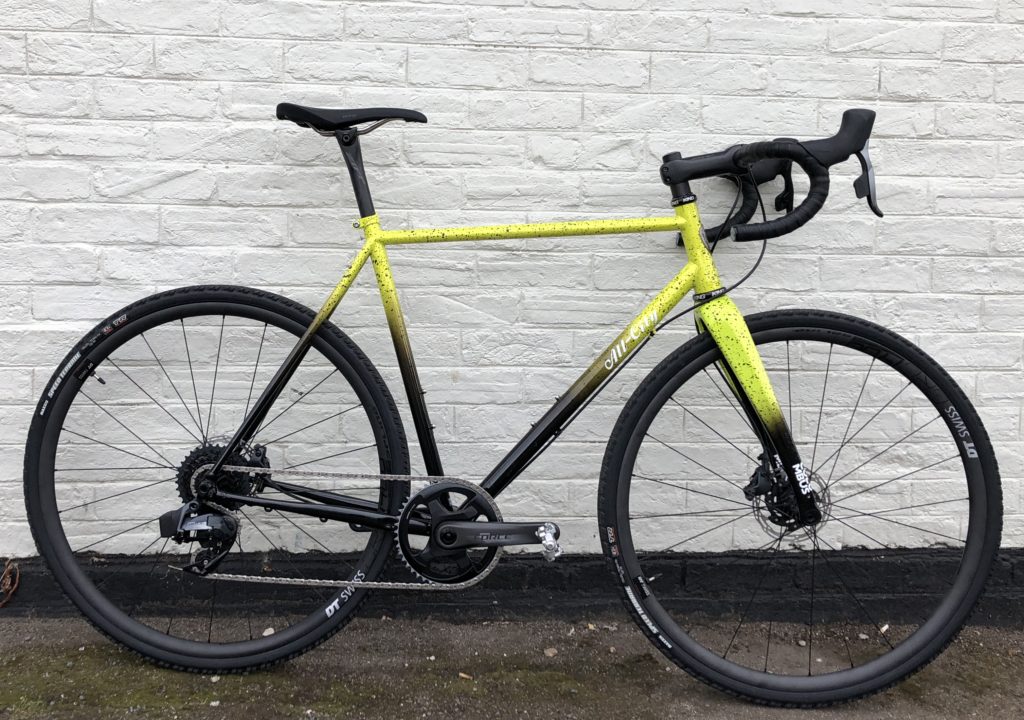 Featuring a SRAM Force AXS 12 speed groupset and a smattering of Zipp Service Course finishing kit, the build is topped off with DT Swiss CRC 1400 carbon wheels. 700x33c Maxxis Speed Terrane semi-slick tyres might be a little optimistic for a winter of cyclocross, but they can cover distance at speed.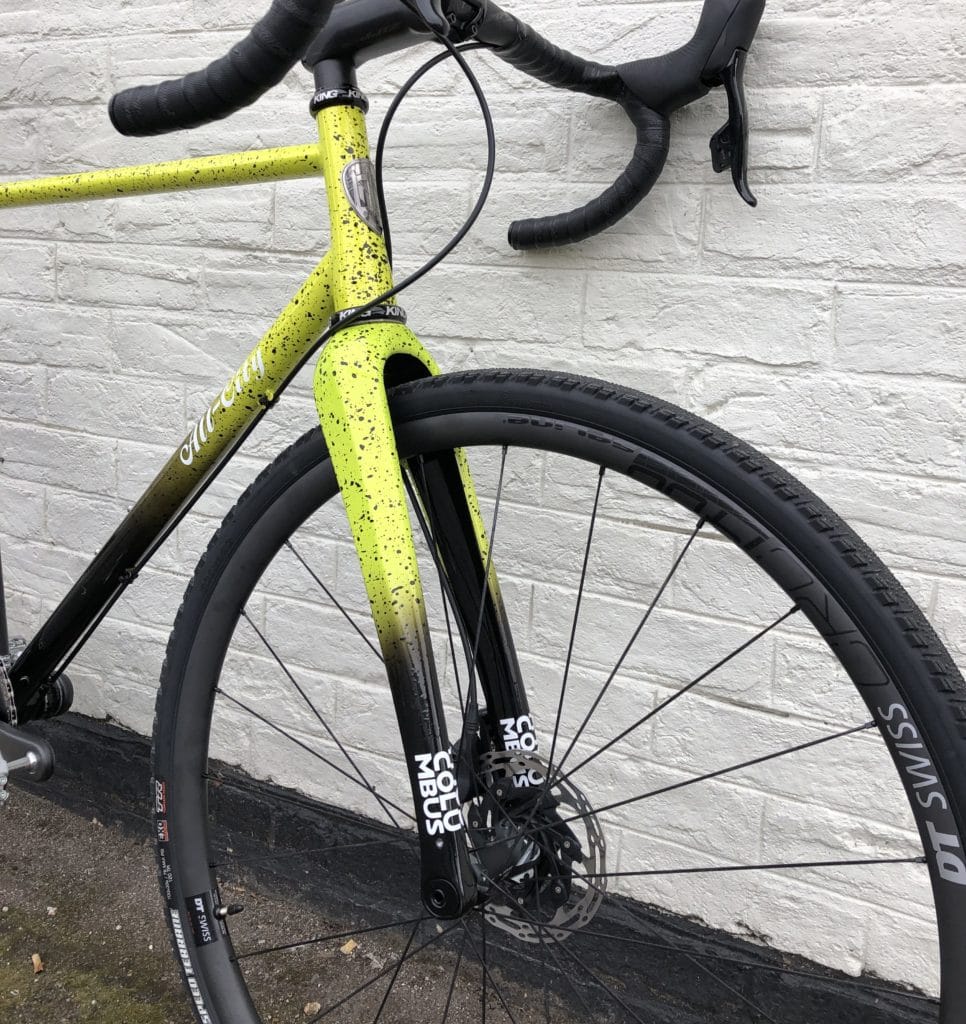 The age-old 'pick up' test of lifting up a bike to gauge its weight and thus prowess on the track, scores a full 10/10 with this Macho King. As light as most premium carbon builds, but with that special steel spring, it really feels special.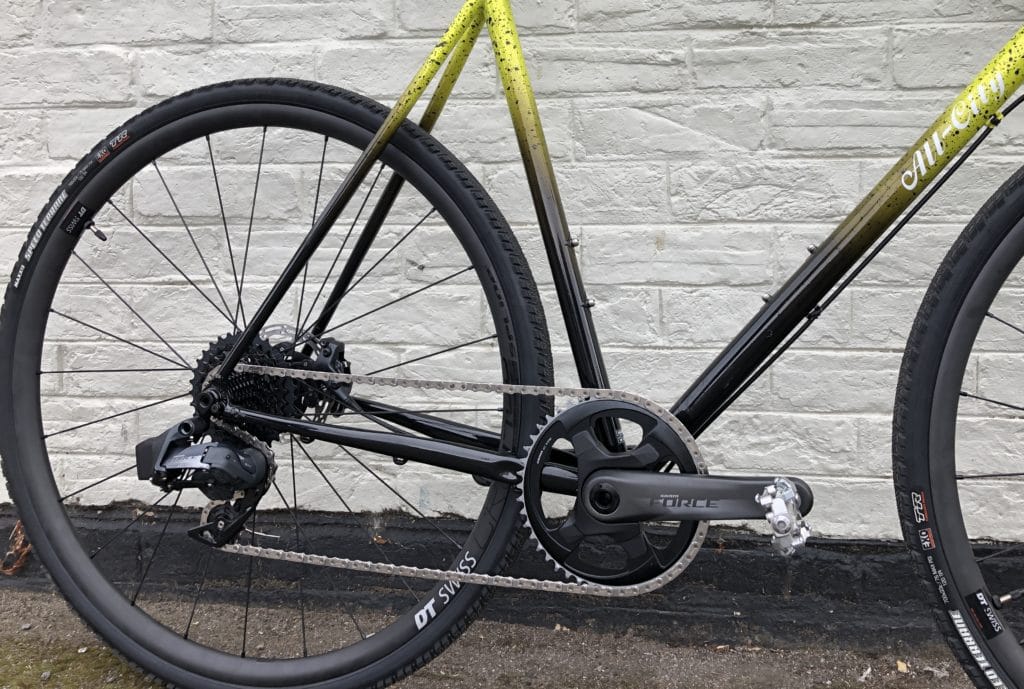 December Availability
If you think you've got the legs to do the Macho King and Nature Boy justice head on over to the All-City website for the low down. For UK riders All-City bikes are imported by Ison Distribution who anticipate stock to arrive at their warehouse this December.
Last modified: 20th November 2019