The 7Mesh MK3 Bib Shorts are an evolution of the well respected MK2 shorts. At £150.00 a pair, they are unquestionably a premium product. As such, I was keen to see what they had to offer.
Design
Instead of using multiple panels to achieve an ideal fit, 7mesh keep everything to a minimum. The legs for example, are fashioned from a single piece of material rather than multiple panels.
The theory is that fewer panels mean fewer seams and less potential irritation. This is fine as long as the shorts fit well. Fear not, 7mesh are past masters at this and the shorts fit like a glove.
The legs are laser cut, so there is no obvious hem, just a clean cut and the broadest silicone leg grippers to ever grace a pair of shorts keep them anchored in place, mile after mile.
The shoulder straps are 45mm wide. The material is super soft so you will hardly notice them when riding.
Features
An interesting feature is the 'G Clip'. This clever little gizmo turns the shorts into a year round garment by letting you attach (optional) roubaix DWR over tights to the shorts.
There is very little going on in the way of reflective detailing. Other than a single logo on the right leg, that is it. From a branding perspective, these are one stealthy pair of shorts.
7mesh have specified a contoured, high density, foam pad from market leaders Elastic Interface. The thickest parts of the pad correspond with your sit bones. Meanwhile, the textured surface is claimed to dampen vibration and encourage blood flow. In theory, all this means that anything tender shouldn't go numb on those long rides that the 7Mesh MK3 is designed for.
Unusually, the chamois 'floats' in its own internal hammock. It runs from just under the rear of the shoulder straps to the waist (at the front). Suspended in its hammock, the pad moves freely with you, without rucking up or stretching.
The material is unlike that used on any lycra bib short you will have encountered before. It is much thicker than usual and is more like the material used for baggy overshorts. It's tough, but still incredibly comfortable against the skin.
While 7mesh are normally bob on with their design, I am not entirely convinced with the low cut waist. Many bib shorts continue much higher up than the waist band, these finish quite low on the front. Although it makes comfort breaks a breeze, if you are anything less than pro-level fit, it does cut in to your stomach. The low cut may allow your beer belly to wobble more than usual, but comfort is in no way affected. 7mesh's designers felt that the additional material was unnecessary and just contributes to making the bib short too warm.
Performance
As with other garments we have tested from 7mesh, the MK3 Bib Short feel awkward when just standing about and you'll wonder if you've made a very expensive mistake. Hop on the saddle and suddenly it all makes sense. The cut is designed around the natural riding position and the shorts will effectively disappear from your mind after a few miles.
The MK3 are best described as summer-weight shorts. I've found them comfortable in temperatures over 12°c and they are highly breathable which just adds to the comfort. Body moisture is quickly dissipated thanks to the hydrophilic nature of the material. With no DWR coating, they will soon wet out if you do get caught in a rain shower.
The compression effect of the material is tighter than I'm used to, but these thoughts soon went away as the cosseting effect does appear to soothe aching muscles when you are starting to the feel the burn of a long day in the saddle.
Although primarily a road bib, they perform just as well off-road too. An extra benefit of the tough material the 7mesh MK3 is made from is that they are more resilient to attacks from trailside foliage. Not that I've deliberately gone riding into brambles, but they stand up well to such abuse.
Testing these on 100+ mile rides proved that the comfort is second to none. Numbness was never an issue thanks to that premium chamois pad. The hammock design is one of those things that you initially look at dumbfounded, wondering how on earth it will help. In use, you simply do not notice it. Which is probably the best way to sum up the 7mesh MK3.
As testament to the design, winner of the Transcontinental 2019, Fiona Kolbinger, chose the ladies version to keep her in comfort over the 4,000km ride. Considering a large number of riders quit with saddle sores this year, that says something!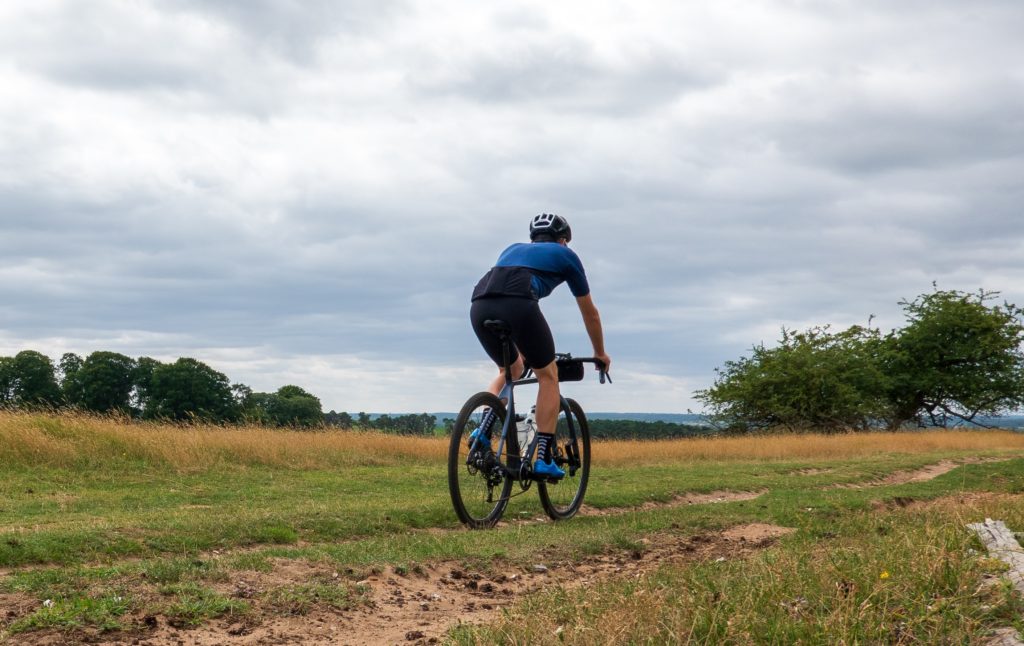 Conclusion
Many will read this figure and wince. £150… Yes, that's a lot of money for a little bundle of stretchy fabric and a foam pad. Put another way, how much do you value comfort? If that £150 purchase means you can ride further and in more comfort than you ever perceived possible, then its money well spent.
Without a doubt, the quality is above any other pair of bib shorts I have tested in this price range and I am confident that these shorts will last as a long term investment. These really are an excellent pair of shorts which do not disappoint.
Last modified: 16th August 2019