The what
The 76 Projects are a small, UK based, operation who specialise in 3D printed accessories for your bike. These range from Garmin mounts and phone holders to this "The Piggy". What we have here is the combo package of Piggy bracket and Piggy Pouch, a durable, zipped, cordura bag for stashing your kit into.
The Piggy itself is an injection moulded, glass filled nylon bracket that fits onto standard bottle mounts. It retails for £27.50 and weighs 72g, including  the strap and fixings. There is a small amount of adjustability fore and aft to fine tune the position on your frame. Additional mounts, to attach your bottle cage, complete the mounting system.
The extended platform of the Piggy provides space to load up your spares – inner tube, multitool and CO2 inflator. A secure adjustable, velcro strap is then used to stop anything escaping. There is also built in storage for chain quick links. If you plump for the optional 0.7l Piggy Pouch at £12.00, you can then keep all your accessories clean from mud and filth.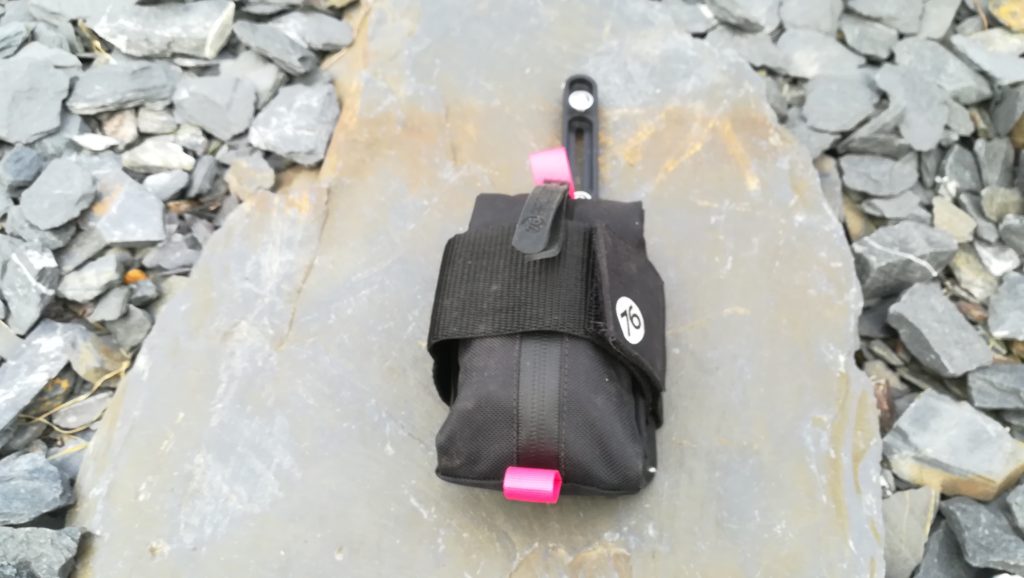 The why
76 Projects Piggy was originally developed for mountain bikers to use in conjunction with a dropper seat post. Droppers and saddle packs have rarely played well together, and short of strapping a backpack on for a short whizz in the forest, MTBers were consigned to stashing spares in a pocket.
Clearly there is a bit of crossover into the land of gravel and adventure, so 76 Projects sent their little piggy off to the gravel market.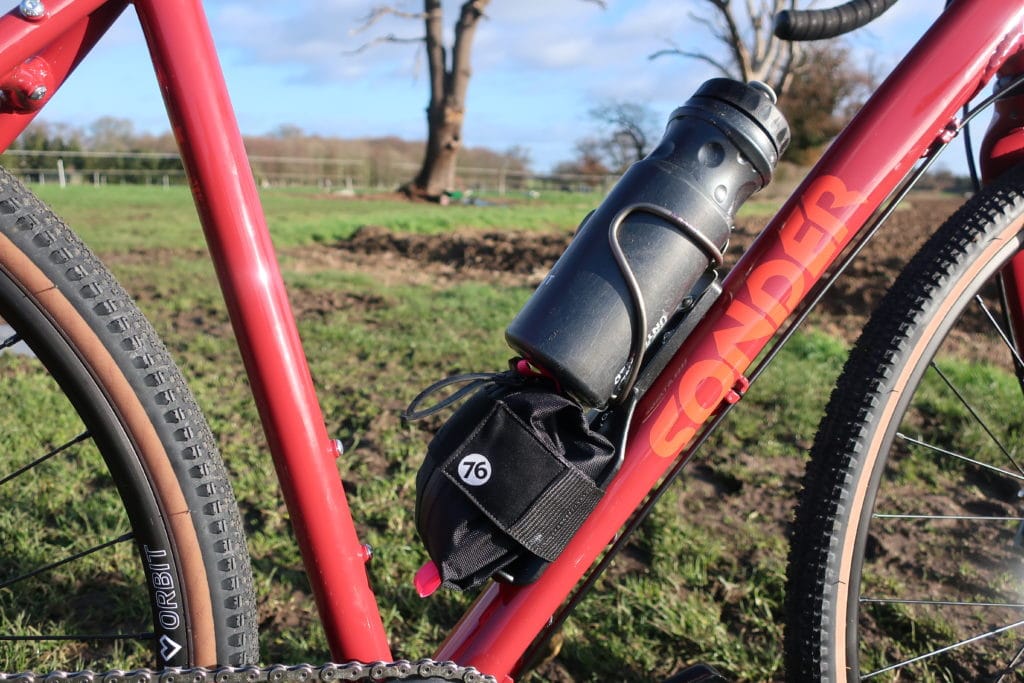 In Use
As is normal for our tests, The Piggy has been in use among various ADVNTR testers since December, so these are the findings of a collective report.
Fitting the Piggy is as simple as bolting on a bottle cage. Our only concern when mounting was that the captive nuts for the bottle mount protrude perilously close to the frame. We opted to wrap the area with electrical tape to prevent any rubbing and paint damage.
'Fully loaded' with two tubes and accompanying tools in the Piggy Pouch, there wasn't enough room (on our 58cm test bike) to fit a second cage on the seat tube. Even adjusting the Piggy as for forward as possible failed to yield any more room. So you'll struggle more with smaller frame sizes.
To overcome the clearance issue, you can use a cage mover or, fit the Piggy under the downtube. The former increases the height of both Piggy and bottle cage, which when paired with a frame bag, made bottle access difficult. Fitting it under the downtube puts the Piggy in the direct firing line of mud and puddles.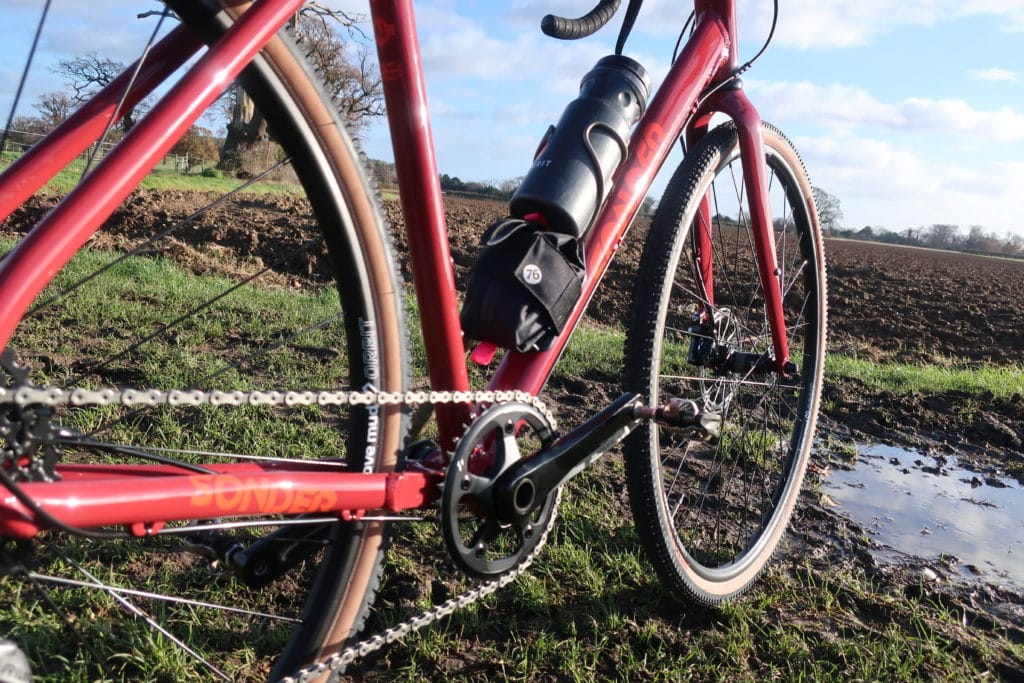 Conclusion
76 Projects claim the benefits of the Piggy compared to saddle bags are a lower centre of gravity and improved aerodynamics. In practice, we found the benefits of a traditional saddle bag far outweighed those claimed by the manufacturer.
The functionality offered by the Piggy doesn't do anything a humble velcro strap can't do for a lot less money. And the cost of both Piggy and Piggy Pouch combined can buy you a lot of velcro… Or even a handful of Voile Straps in various sizes.
For us at least, this little piggy can stay at home.
Update 08/05/2019
76 Projects contacted ADVNTR to let us know that they have now reduced the price of the Piggy to £25. Although our opinion on the product remains the same, we've updated our score from 4 to 5 in consideration of the price reduction.
The Piggy seems more appropriate to meet the needs of MTBers particularly racers who don't want to carry backpacks but do want quick and easy access to a tube, co2 cannister etc. Our assessment relates to its relevance for gravel bikes. 
Last modified: 8th May 2019