All I want for Christmas is…
If you've been on your best behaviour then maybe Santa will reward you with the new All City Cosmic Stallion! Building on its predecessor's reputation for speed and comfort the changes for 2020 are more evolution than revolution. Two full builds will be offered alongside a frameset option. The range-topper comes spec'd with SRAM Force 1, and a more affordable model sports a Shimano GRX mix.
What's new?
You can always depend on All-City to deliver when it comes to their paint finishes and the new Cosmic Stallion doesn't doesn't disappoint. With a smart purple fade on the Force 1 bike, and sharp chevrons on the GRX model, they look fast standing still. Columbus Futura Cross forks make their debut bringing adjustable dropouts to tweak handling traits. Both bikes come with Whiskey bars and stem and Teravail Cannonball 38c tyres. As befits a flagship the Force 1 also gets Whiskey carbon rims, the WTB i23 ST Light hoops on the GRX bike are still a solid choice.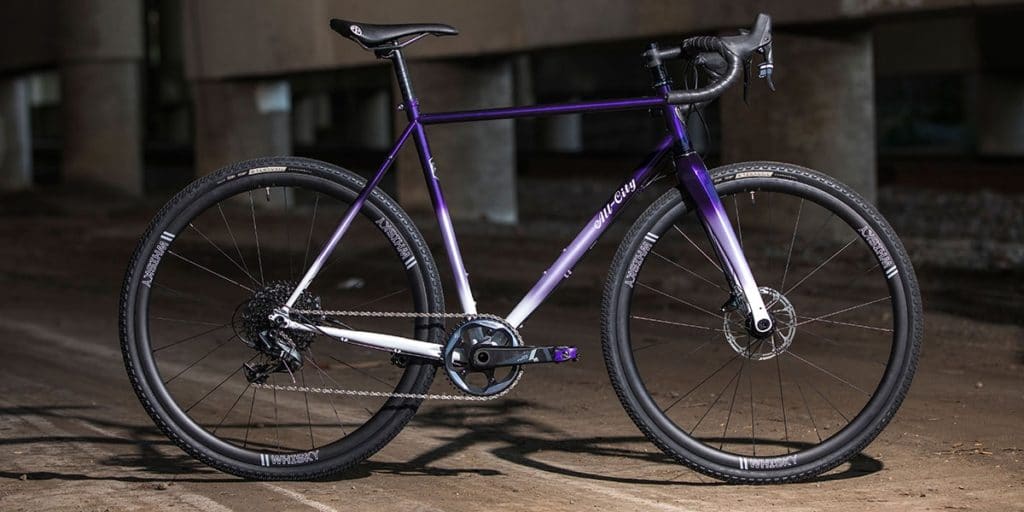 Old-School Cool
As you'd expect from an All-City, the beauty from afar is matched by the details seen close-up. The signature dropouts, seat collar and headtube badge are all in evidence. The venerable A.C.E (Air hardened, Custom Drawn and Extruded) steel is again used for the frame. As befits an endurance all-road bike mudguards are an option at both ends and the frame has bosses for a rack. The clearances are quoted as 700c x 47mm or 700 x 43mm with mudguards fitted. For 650b, 42mm tyres are given as the maximum which seems counter-intuitive when bigger 700 x 47mm treads fit.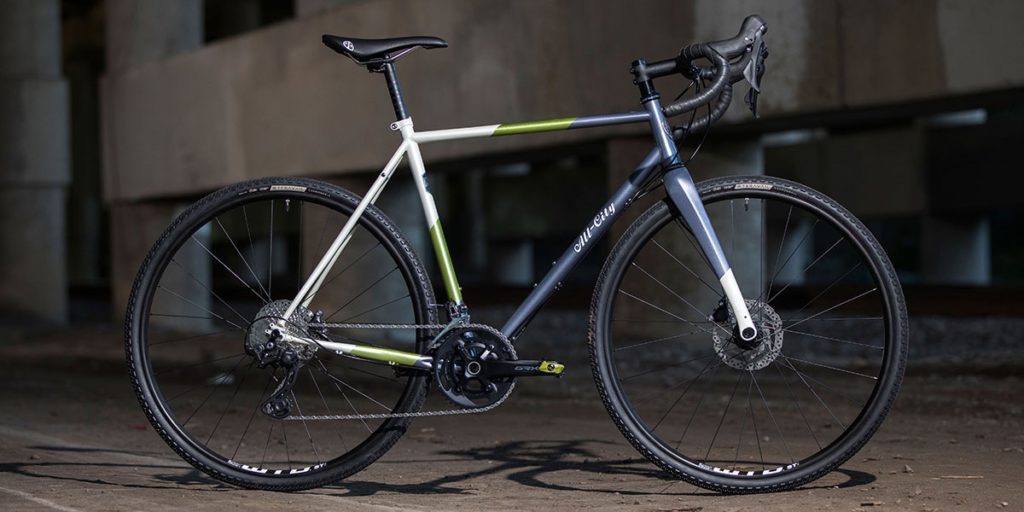 The Force 1 spec has an MSRP of $3999 and the GRX spec retails at $2699, close to last years 105 equipped bike. The frameset features the same Purple paint finish as the Force 1  and has an MSRP of $1299. We're waiting to hear from Ison Distribution for UK pricing. In the meantime, head on over to All-City's webpage for the full skinny on the Stallion!
UPDATE
Ison Distribution are bringing in the purple fade framesets from £1,300 with full bike build specs TBA. Got your heart set on the green/grey/white colourway? Sorry, that isn't coming to the UK. Stock will be hitting out shores on 15th February 2020.
Last modified: 3rd January 2020