News hit our desks this morning that the organiser behind the Yorkshire True Grit, has announced a unique, new event: Yorkshire True Grit Dark Skies.
Here at ADVNTR, we loved the 'True Grit when we went along to the second run in the summer of 2017. Described as "One of the UK's Toughest Adventure Rides" by Cycling Plus magazine, the Yorkshire True Grit was certainly tough; "Gravel on steroids" was the best comment we heard on the day and wholeheartedly agree!
It's creator, Andrew Wright, has lived in the area all his life and knows a thing or two about putting together a good trail. Yorkshire True Grit Dark Skies promises to take the toughness of 'True Grit, turn it up to eleven and plunge you into darkness.
Read on for the official press release…
Event Date: 
Saturday 24th February 2018
Event HQ: Newburgh Priory, Coxwold, North Yorkshire
The team behind Yorkshire True Grit have added a new event to their stable of gravel/xc sportives – Yorkshire True Grit Dark Skies. After surveying participants at this year's Yorkshire True Grit there was a lot of interest in a night time event – and now Yorkshire True Grit Dark Skies is a reality! It will also form part of the 2018 Dark Skies Festival organised by the North York Moors and Yorkshire Dales National Parks.
Yorkshire True Grit Dark Skies will set off from the stunning Newburgh Priory at Coxwold, in the Howardian Hills Area of Outstanding Natural Beauty, as the sun begins to set and then the test of endurance, skill and mental stamina starts as riders pedal into the night on a mix of public and private trails through forests, open moorland and farmland. Approximately 50 miles of gravelly/cross country goodness lays ahead for each rider, but only those with Yorkshire True Grit will complete the course!
Course planner and event director, Andrew Wright said: "Riding at night brings a whole new dimension to cycling – we've been riding under the dark skies of Yorkshire for many years and it's great that there was such enthusiasm from entrants to Yorkshire True Grit for a night time event. I'm really excited about the route! We're looking forward to testing riders and their bikes once again. I'll say nothing more than a spare battery might be a good idea."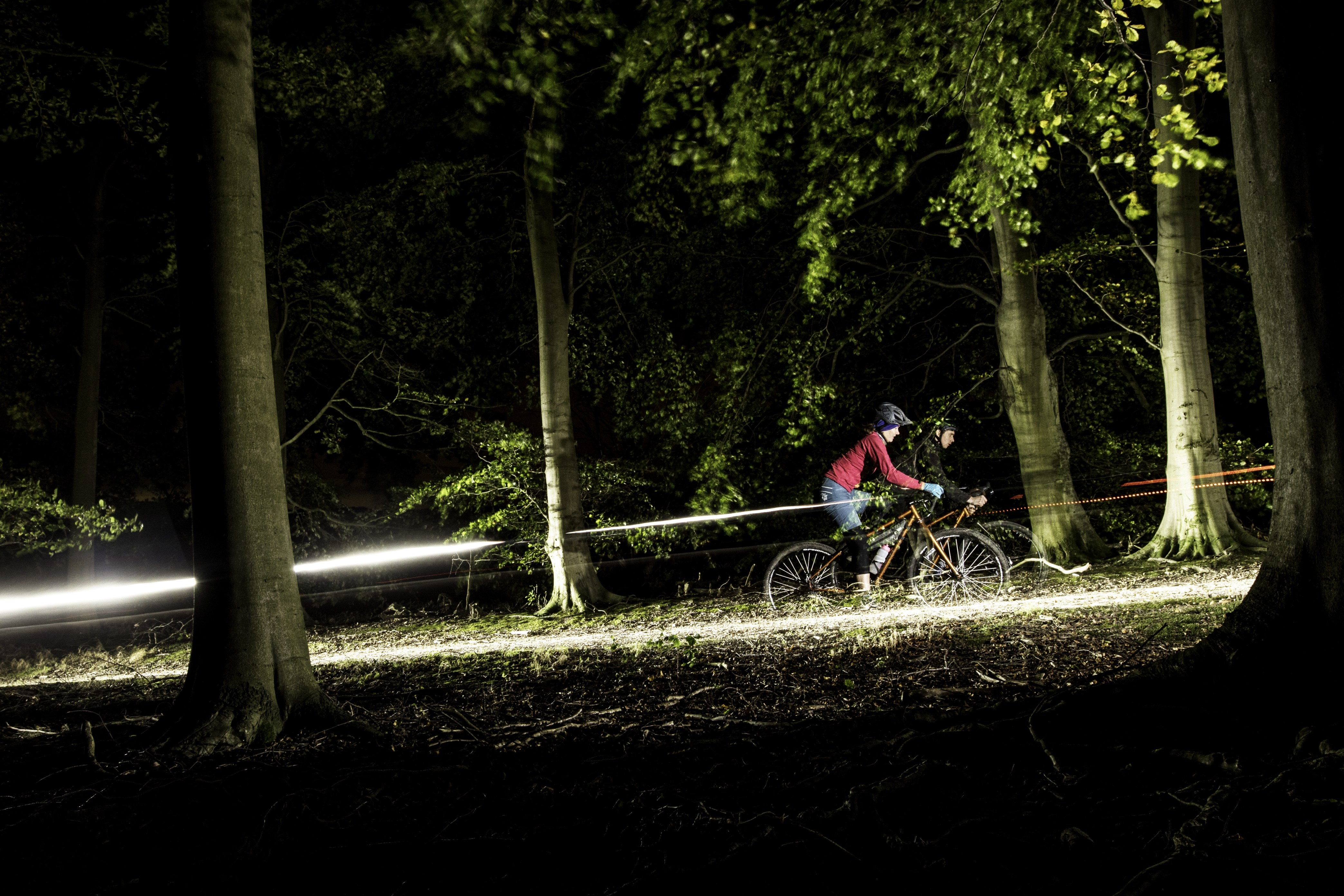 The North York Moors National Park is a stargazer's paradise with little or no light pollution. Add a cloud-free sky and those taking part in Yorkshire True Grit Dark Skies should be able to see thousands and thousands of stars and constellations overhead.
The team at Yorkshire True Grit are getting a reputation for pulling together an event that really tests rider and bike – mixing sweeping singletrack, fabulous forests and the rise and fall of open moorland. Add in the dark sky and this really will be an adventure ride like no other!
The event, as always, is open to gravel bikes, cyclocross bikes, xc MTBs, electric bikes, fat bikes and singlespeeds.
Yorkshire True Grit Dark Skies is supported by North York Moors National Park. Visit www.northyorkmoors.org.uk 
Entry is via the website at www.yorkshiretruegrit.co.uk/darkskies or for further information email Andy at [email protected]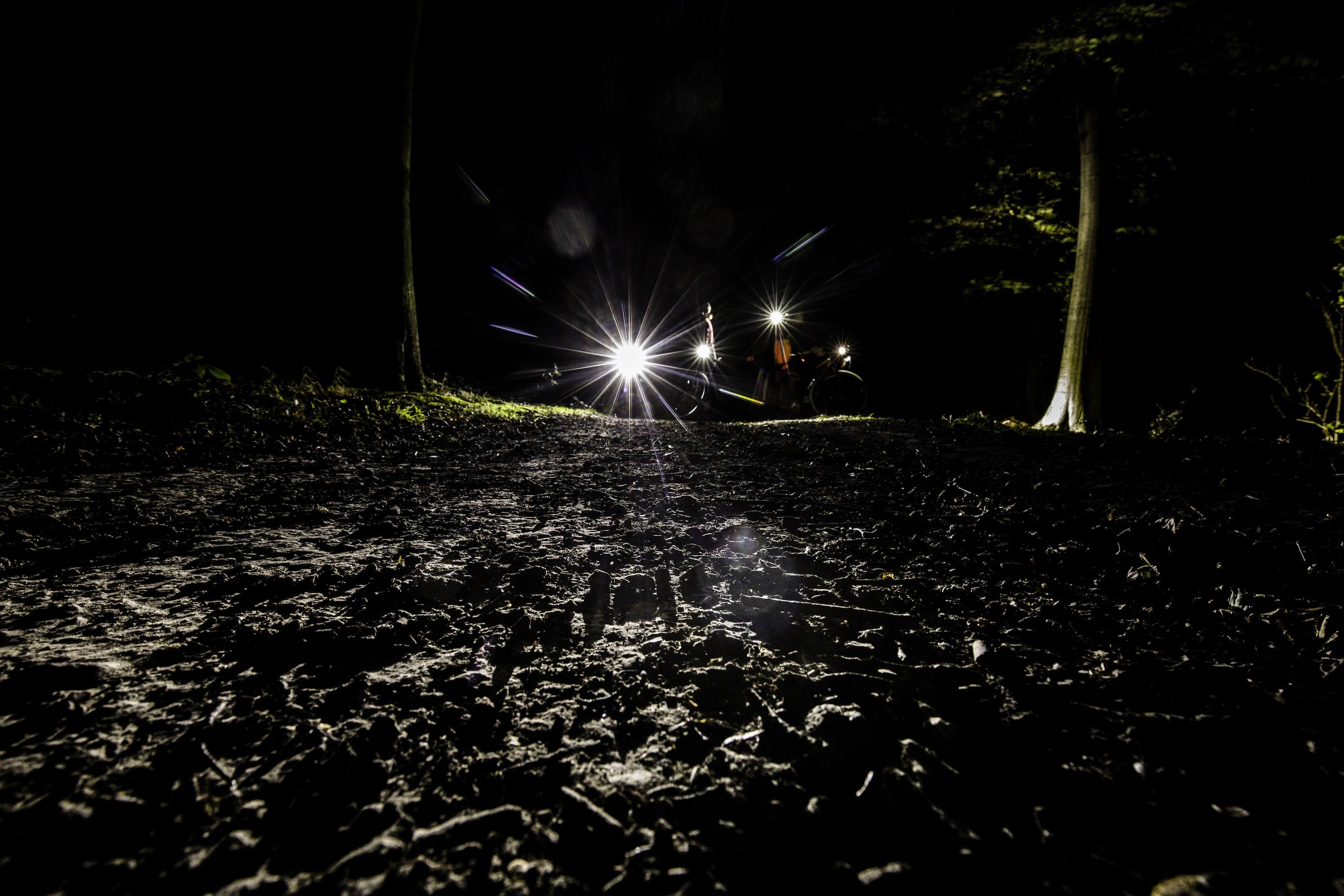 All photos in this article are credited to Mick Kirkman.
Last modified: 6th November 2017