In a bright, top floor studio on a cobbled back street of Edinburgh's New Town, there is a potentially unique bike-packing bag maker called Ross O'Reilly – the founder of Straight Cut.
This the first of a two-part feature telling the story of how Straight Cut has become one of the most respected brands in the bike-packing community.
20 Degrees of Respect
Born in Stirling in central Scotland 26 years ago, Ross was always into riding and racing bikes. Something he used to love doing with his dad like most kids. After graduating with a degree in Product Design at Edinburgh's Napier University, Ross went to work in a bike shop but really wanted to use his knowledge and start his own brand.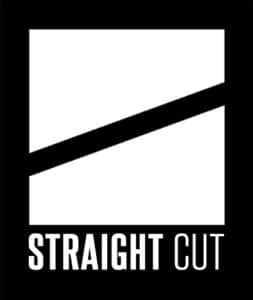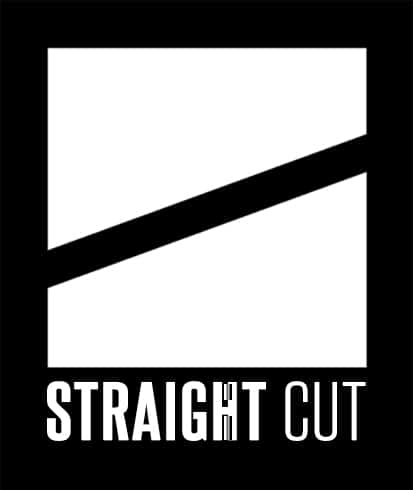 In July of 2017, Ross' racing buddy, his father, sadly passed away whilst in remission from cancer. The drug treatment he was on caused his heart to stop. With the inheritance left to him, Ross decided it was time to turn that situation into a more positive one and he invested by creating Straight Cut. In remembrance to his father, the Straight Cut logo features a 20 degree line – he passed on the 20th of July.
After a year of planning he was ready to start and with his first sewing machine, some spare time and a sketch book, created his first frame bag. Born from researching as many products as he could, the first bag was better than some already on the market. But it was still not good enough for Ross. Having seen the bag in question it takes an expert eye to see spot what wasn't right… we had to have all the problems pointed out to us.
Scotland Proof
Ross and his friends are year-round riders and will bike pack in any conditions – being based in Scotland means that if you chose to stay at home instead of riding in the worst weather, you would never ride. Every bag and accessory has been tested in the field in foul conditions – Ross is rightfully proud of this element – when you use a Straight Cut bag it will show this real world testing.
Full Tilt
After a while, it was time to commit or 'go full tilt' as he terms it. Rather than working in the bike shop during the day and designing at night, Straight Cut became a full-time operation. To start, Ross worked from his flat. But trying to run a growing business from home meant that soon he needed a space where he could manage the process of designing, cutting and making to the standard he wanted.
A little over a year on from its birth, Straight Cut has designed and crafted over 100 custom bags with its customers. Using a unique process that takes a bike-packers first thoughts about what they want (often aesthetic) and crafts a high function bag that is made to withstand long term use and offer true lifetime performance.
The 4 Pillars
Straight Cut is built on 4 pillars that define the product and brand: Personal, Functional, Highest Quality, Handmade.
Personal
Each bag starts its life as a discussion between Ross and the rider on a few key subjects and this is recorded on a special customer form. Each item required and every measurement is recorded to the millimetre. Straight Cut can fit a bag perfectly to a frame using photographs and a ruler – you can get a personal service from anywhere in the world.
Functional
Straight Cut bags are highly detailed. Each component is thought about and is present for a reason. It has to work and offer genuine utility. Little touches like glow-in-the-dark zip pullers, flat pockets to store phones or thin items safely, Velcro or lace up fastening systems depending on your requirements.
High Quality
To be plain – Ross has developed an unhealthy relationship with fabrics. His material choices are meticulous, and he sources the best (and sometimes the hardest to find) he can. He recently added a new Juki sewing machine to the studio in order to increase the type of materials he can work with and get the best from them. Every stitch is agonised over in development to lead to the best quality possible. He intends the bag he makes you to last a lifetime and be easily repaired to ensure this is the case.
Handmade
Exactly what it says. Each bag is constructed from fabric patterns, by hand.
On our visit to Straight Cut we wanted to understand more about what all that means so Ross decided he would demonstrate by making us a bar bag (note: we already had one of the first frame bags made from a little over a year ago for our Fairlight Secan so it was a great opportunity to add this handy bag to the kit list).
The Straight Cut Bar Bag
The bar bag is a simple cylinder, roughly the same diameter as a New York Bagel… handy if you fancy a snack on your next ride. Designed for that long road or gravel day out where you won't be staying out overnight. The bag employs two Voilé Nano Straps to securely fasten to your bars and an elasticated cord around the head-tube holds it solidly in position.
Designed through experience
Similar to all of Straight Cut's bags, 500D Cordura® is used for the external surfaces and is chosen for its resistance to abrasion and water repellent nature. The interior is X-Pac™ VX21 in a great shade of yellow letting you see at a glance what's in your bag! Pretty useful when moving at speed or when wearing sunglasses. VX21 is waterproof and again like the outer, highly resistant to abrasion.
On top is a twin puller zipper from YKK® – it's the AquaGuard® No.5 coil zipper and is water repellent. At each end of the zipper is a tab, which serves 2 purposes; one of which is to secure the zip strongly and the other to make sure you can open the zips even with gloves on – giving you something to pull against. It's worth pointing out that this bag is not designed to be waterproof. Rather it's designed for all-weather use but not being dunked.
Strapping Stuff
The rear panel that holds the Voilé straps is worth an extra mention. Ross worked on the type of stitch he wanted to use until he got it perfect. A total of 9 design iterations of this bag alone show Ross' dedication. The stitch style in particular on this panel results in an ultra-secure connection to the bag. One of the really nice touches is the width of the strapping that retains the Voilé straps… tight enough that the head of the buckle won't slip through but loose enough to make operation and fitting easy.
The interior features a curved section of plastic which helps keep the bags shape and gives it some structure. The bag material is water resistant, not waterproof. You could choose to use a dry bag if you wanted full wet weather reassurance. We ride with a camera and other items in there with no issue, even in Scottish rain. The straps hold it snug to the bars, resulting in very little bounce and a super quiet ride.
You can see the steps in the design and construction process with the images we took at the workshop. Ross kindly added one of our ADVNTR patches to make this bag truly unique. Thanks Ross!
Craftwork
Watching a craftsman at work doing something so well and partly in honour of his late father is heart-warming. Ross' approach to how he wants Straight Cut to grow and develop is one of dedication to process and quality. He takes pride and enjoyment from dreaming up new designs that help people get the most from their adventures. Straight Cut bags have been used all over the world. Most recently by the dudes at pannier.cc as they took on the Silk Road Mountain Race – possibly the toughest test of any bike-packing kit in the world.
Part 2
To follow up the story of Straight Cut, we will test a custom fitted frame bag. Which exemplifies perfectly the Straight Cut brand and what it stands for.
For more information on Straight Cut and their range of bags, visit the website. The new bar bag is £75 and will be available to order by the end of September – perfect for your long October rides.
Last modified: 11th September 2019