The World of Gravel Cycling is growing at an exceptional rate and now, books on the latest and greatest cycling discipline are starting to appear on the shelves. I'm still holding out on the arrival of gravel bike plush toys, but one thing at a time...
When the postie delivered a copy of Nick Legan's book at ADVNTR Towers, work immediately stopped and the kettle started to log some serious overtime.
There are a number of books published already that focus more on ultra-endurance cycling and give the niche of gravel cycling a brief nod, but this here is the first book dedicated to gravel cycling.
But first, here's what the publisher has to say:
Gravel cycling is a glorious return to the purest roots of two-wheeled adventure. From farm roads and miners paths to the high passes of the Rockies and the Alps, gravel cycling and bikepacking will set you free to explore, enjoy, persevere, and discover.

In this ground-breaking guide, accomplished gravel cyclist Nick Legan shares everything you need to know to enjoy gravel cycling and bikepacking.

Drawing on interviews with top gravel junkies and his own hard-won knowledge from countless backcountry miles, Legan covers all the gear, bike setup, riding tips, course previews, and outfitting strategies you need to enjoy gravel cycling with confidence.

He profiles 18 favorite one-day gravel races and 8 epic multi-day bikepacking adventure routes. Legan shares colorful stories of the origins of gravel cycling in North America and its rapid spread to Europe, Asia, and South America. Best of all, this full-color guide is packed with more than 350 gorgeous photographs from beautiful rides that will inspire you to seek out dirt and gravel roads near you.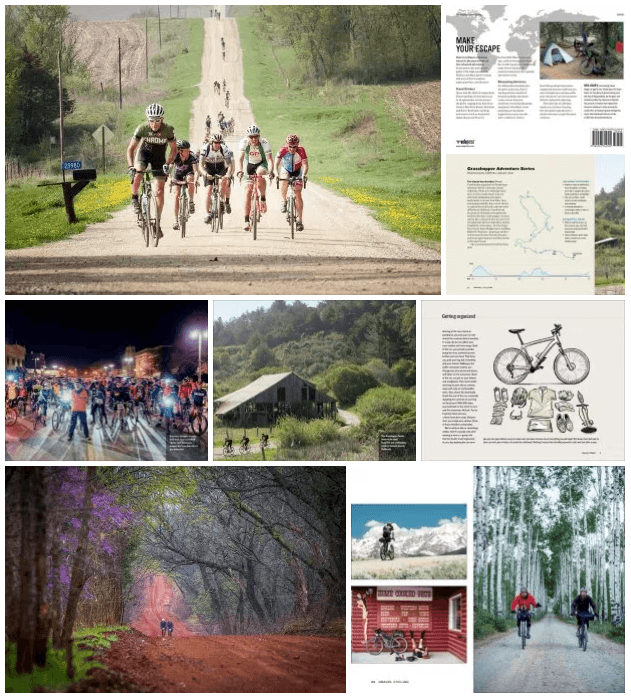 Gravel Cycling by Nick Legan has all the details that any enthusiast wants to read and the interviews with some of the greats of the sport are fascinating. Big names sharing their adventures and experiences of racing, along with some great photos and the book is beautifully illustrated throughout.
Not surprisingly, the book is pretty USA centric, although there is a nod to a few of the emerging events in Europe, including the UK's Dirty Reiver, but otherwise, the theme matter stays firmly across the pond.
Nick also goes into some detail on the equipment of the gravel scene along with a few token pieces of bike porn scattered within reviews of tyres and gearing. Some of this information is of the 'sucking eggs' variety and isn't any different from what you can read on the internet. A reference manual it is not and this section will probably be breezed over or totally disregarded by most readers.
Of note is that Nick was once a Pro Bike Tour mechanic and some of his views on bicycle setup and advice are worth consideration rather than flicking over the page. The advice given may just save you from a mechanical that could otherwise ruin your ride.
So too, the bike packing section. It's very brief and the information is pretty basic but it serves a purpose and covers those questions that newcomers may have.
For me, the interviews and the photos are what made this book special. It'll make an ideal book to sit centre place on your coffee table which can be reached in any dull moment and take you away to fantasy land to dream of the Dirty Kanza while your other half watches some dirge on the tellybox.
Last modified: 23rd November 2017