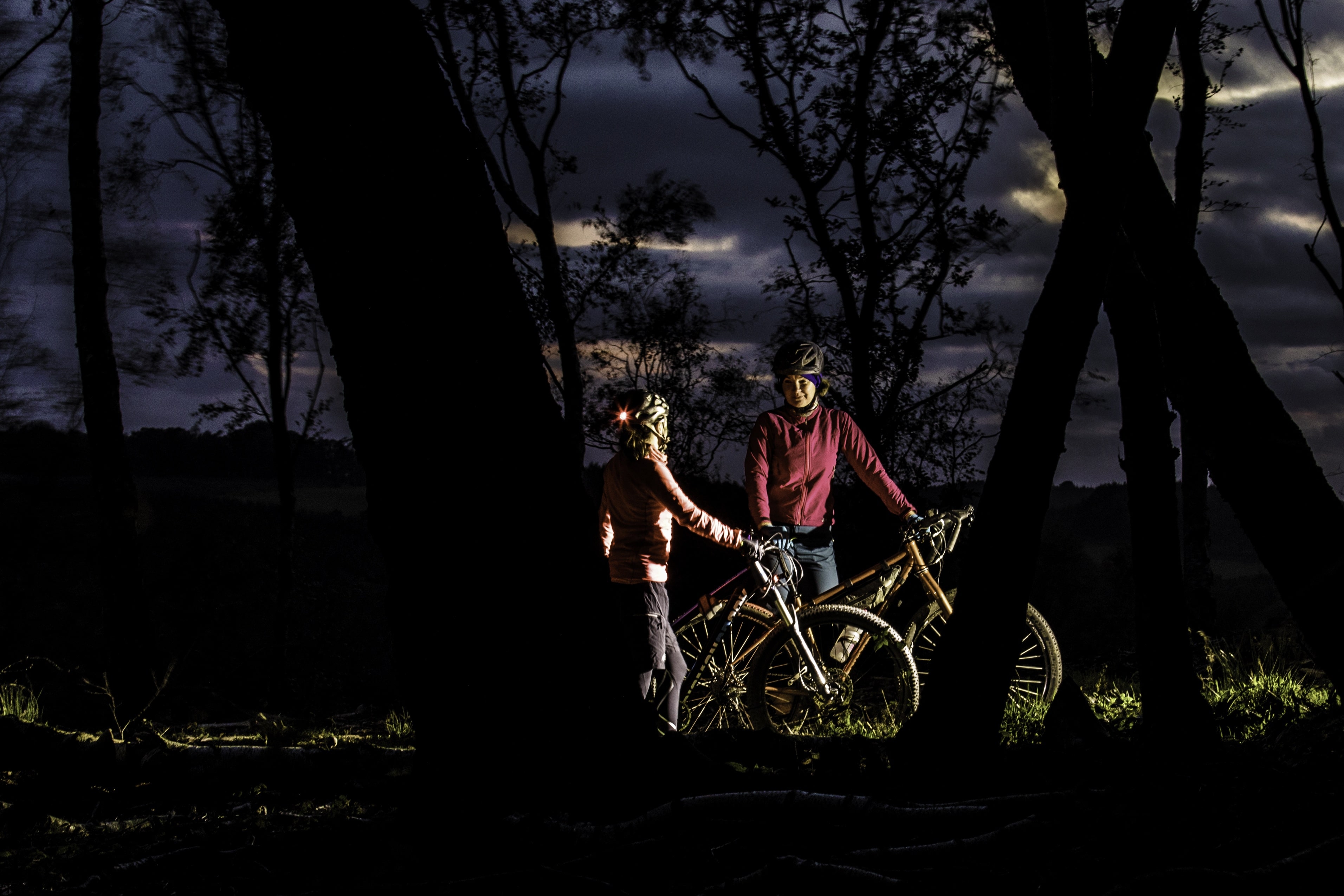 Yorkshire True Grit: Dark Skies
Now in its third year, Yorkshire True Grit Dark Skies is firmly positioned on the event calendar. 50 miles through Yorkshire True Grit country, taking on North Yorkshire Forest, Vale, Moor and Trail – at night.
Limited again to just 100 riders, this event forms part of the North York Moors Dark Skies Festival. In 2020 there will be barely be any moon (just 3% moon) which should mean the sky is illuminated with stars…and bike lights!
The event starts at the stunning Newburgh Priory on the edge of the village of Coxwold in the Howardian Hills, as the sun goes down, and heads into the Howardian Hills and traverses below the White Horse at Kilburn, before heading toward Boltby where the climb to the very edge of the exposed North York Moors begins. From their riders will head toward the feed station where they'll be warmed with soup, tea and coffee (and the cheesy sausage rolls that are now infamous at Yorkshire True Grit events) before heading back toward Newburgh for a pie and pea supper.
This gravel event is an adventure like no other, riding at night will test if riders really have Yorkshire True Grit!
Riders will have to carry mandatory kit that will be subject to scrutiny prior to setting off on the ride. They will all be issued with a GPS tracker so that friends and family can watch the event from afar, and as riders finish they will also be able to see where other people are on the route.