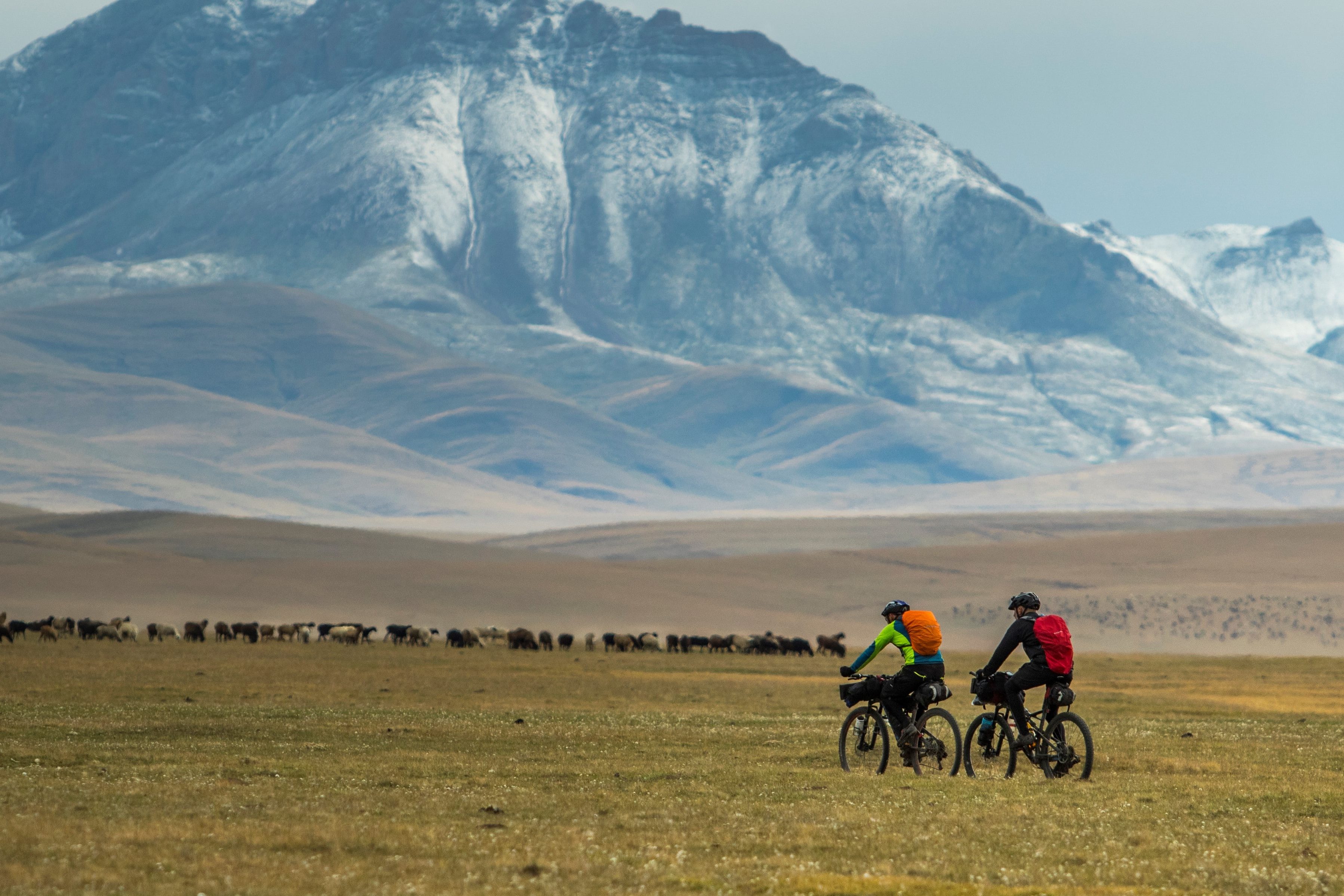 Silk Road Mountain Race
The Silk Road Mountain Race is a fixed route, unsupported, single-stage cycling race through the mountains of Kyrgyzstan. The clock does not stop and there are no prizes. It follows gravel, single and double track and old soviet roads that have long been forgotten and fallen into disrepair. There is very little tarmac. There is some walking, and at times there is great distances between resupply points.
WHEN: August 13th to August 28th, 2021
WHERE: Start in Talas & finish near Balykchy, Kyrgyzstan
WHO: Racers can ride solo or as a pair
DISTANCE: ~1800 kilometres / 30,000m of climbing. Fixed route with 3 staffed checkpoints.
END: After party the evening of August 28th, 2021
The race starts on the 13th of August 2021 with a 'grand départ' in the evening from Talas, in north western Kyrgyzstan. Riders will follow a 1800 kilometre fixed route that passes through three staffed control points. They will need to get a stamp in their brevet card at each, before finally heading to the finish line at a resort near Balykchy, an old fishing town on the north shore of lake Issyk-Kul, for a well deserved post-race beer or two. To earn a successful finish they will need to complete the course before the end of the after party on the 28th of August.
How tough it will be cannot be understated, but as Mike Hall once said, "Nothing that's worth anything is ever easy." This race will be a true demonstration of this sentiment.