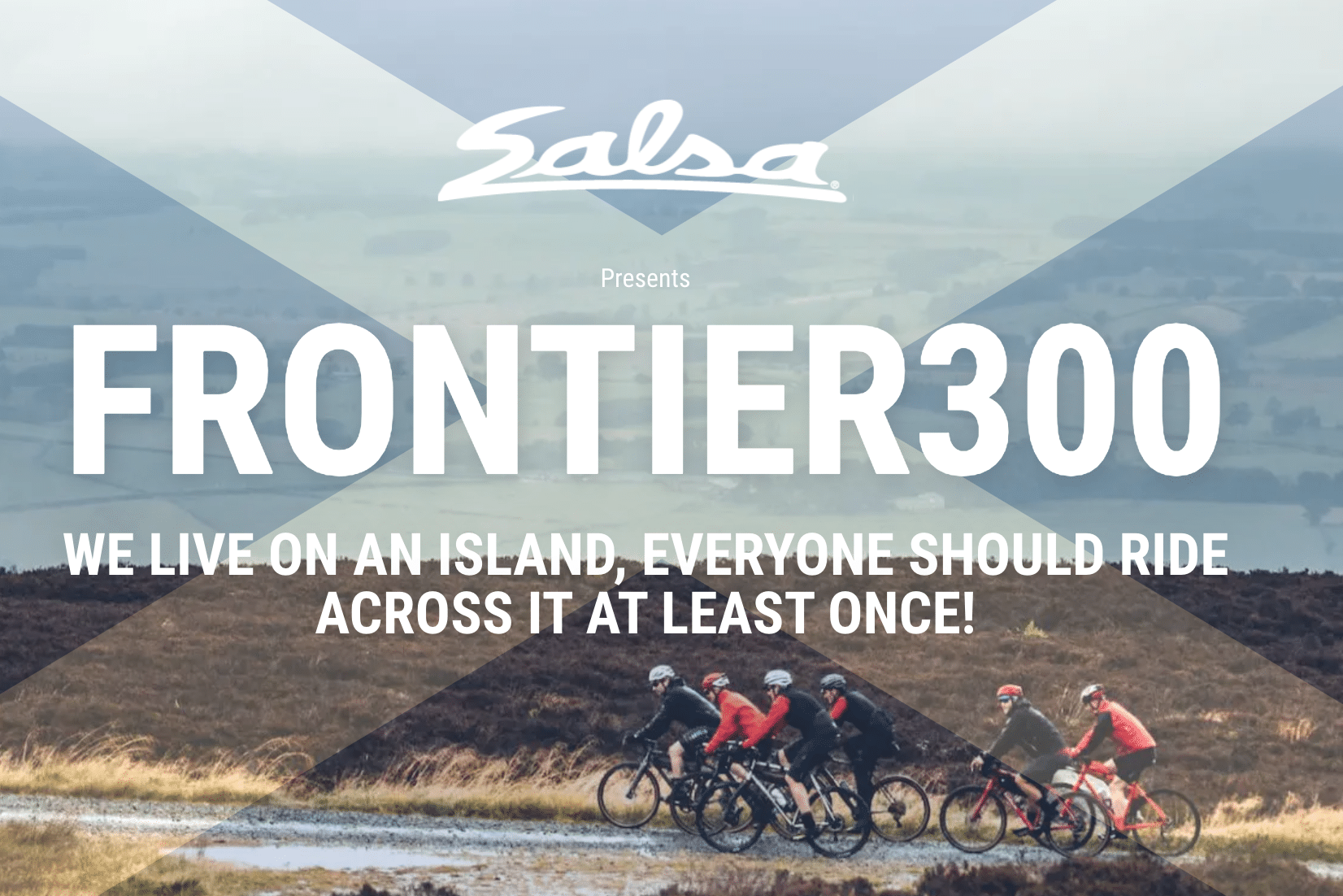 Frontier 300
Salsa Frontier 300 is back on the cards for 2022. 10 Forests, 20 gravel sectors, 30 hour limit.
After the inaugural Salsa Frontier 300's false start due to a pesky pandemic, the route has been refined and date rescheduled.
Salsa Frontier 300 is a 300km supported all-road ride from the west coast of Scotland to the east coast of England linking up the Borders' finest forests and gravel sectors. The sands of Druridge Bay will be home to the Salsa Cycle's Finishers Party, as well as brunch on the beach.
The Salsa Frontier 300 event was conceived for riders looking for *even* more of a challenge than the Dirty Reiver (200 km), or those looking for a supported coast to coast challenge with a twist. The event can be either ridden solo, or shared and ridden as a relay.
In keeping with the route's adventurous nature and as a nod of appreciation to the Rough Stuff Fellowship, the coast to coast includes a testing hike a bike section topping out at 500 metres, although the view and descent are well worth the effort.
To get around the logistics of an A to B ride, the organisers Focal Events, who are better known for hosting the Dirty Reiver and The Distance, are putting on in addition an optional coach shuttle from Druridge Bay Country Park to the start. Alternatively, as the relay format is another option, pairs can choose to share riding and vehicle support duties from west to east.
Frontier 300 is presented by Salsa Cycles and supported by Ortlieb, 7Mesh, Julbo, Teravail, Arundel, RawVelo, Lizard Skins, Chamois Butt'r and Komoot.
ADVNTR.cc go for a pre-ride: find out more
Event Website: www.frontier300.cc